Nozawa Onsen Snow Report 27th January 2019
It seems as though the mountains of snow which were forecast to fall overnight came a little early. We saw in excess of 60 centimetres fall between open and close yesterday, with only 25 centimetres overnight. Of course, we'd be hard to please being disappointed about 25 cm. To be fair, it was quite windy overnight which may mean there are larger pockets around, so stay safe.
Looking ahead, we still have some pretty big days coming our way very soon. Monday night/Tuesday morning still looks huge. A bit of sun Wednesday perhaps before Thursday and Friday bring us constant snow both day and night. Well, that's what the weather people are telling us now. We all know things can change but looking out the window now, everything is white, including the sky and the stuff falling from it.
What does the top of the mountain look like right now
At 7:30 am today
Temp at the top; -10C
New snow since close;  25cm
Base at the top;  345cm
Weather; snowing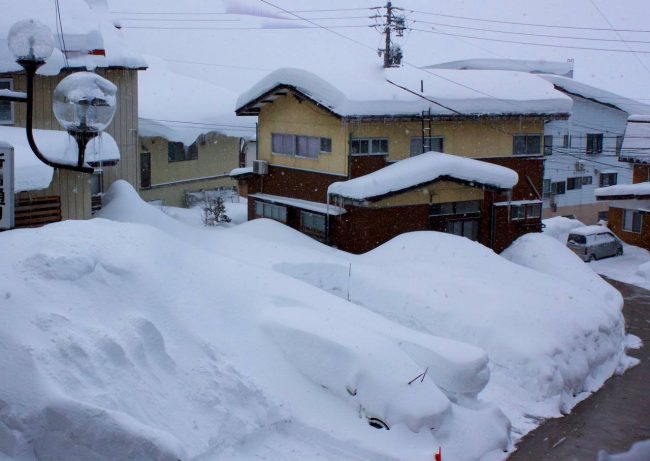 After a day's sliding on a cold one like today, you're probably going to want an onsen and a nice warm meal (perhaps you've earned a beer too?). Luckily, Nozawa Onsen has you covered. Check out both our ever-popular "How-to Onsen" video and our Restaurant and Bar Guide to help you find exactly what you need. And don't forget Nozawa's newest dining option; the Kongo Night Market.