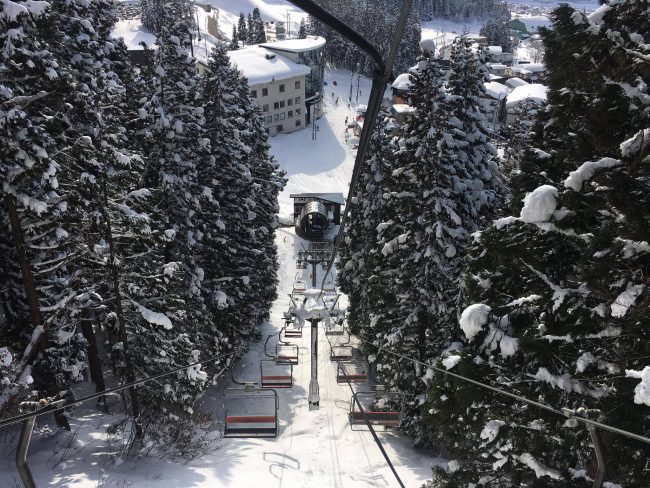 Nozawa Onsen Snow Report 30th January 2019
We had a bit of a top-up overnight of 5 centimetres on the top of Mount Kenashi. Take a look around from up there and you'll find a cracker of a day in all directions. The same goes for the village too. It's blue skies and sunshine to go with all the fresh snow we've had of late. What a day it is, ladies and gents!
Tomorrow we should see some more snow. It remains to be seen whether the forecast handful of centimetres turns into more. Recent trends suggest that it might but we'll just have to wait and see.  What we can say for certain is that January has turned it on and it's now time to take in the epic views while sliding down the fresh snow.
Let's check out exactly what is happening on the mountain now;
At 10:00 am today
Temp at the top; -3C
New snow since close;  5cm
Base at the top;  335cm
Weather; sunny
Don't forget that we enjoy quite a long season here in Nozawa Onsen. Often guests are surprised to learn that the resort usually stays open right up until Golden Week in early May.  Lift queues tend to be shorter here than other places, even during busy January, but it's particularly quiet later in the season. Spring skiing in April sees discounts on accommodation and lift passes. This and there's a really good chance you'll have a whole run to yourself on a weekday.
All of the above conspires to provide a really affordable Japan ski holiday, for families or those on a bit of a budget. Check out our accommodation options and feel free to send us an email at stay@nozawaholidays.com with any questions.