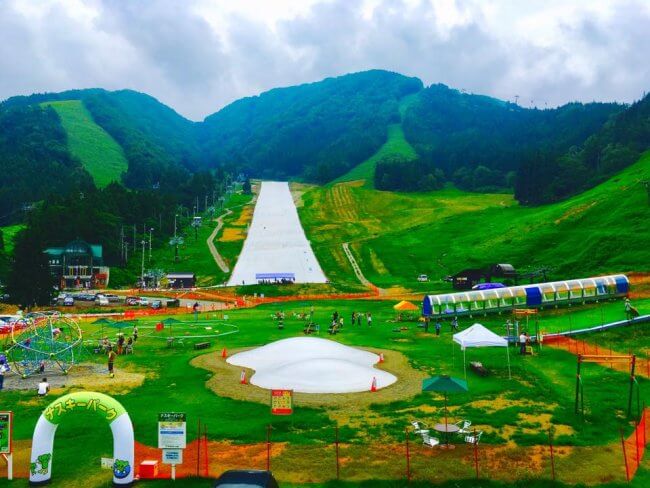 Nozawa Onsen Sports Park
The Nozawa Onsen Sports Park is set to open in the 1st of July just a few short weeks away.
Preparations started over a year ago and all is looking good for the Hikage slopes in Nozawa to transform into a hive of activity this summer.
The following activities will be on offer
Nozawa Onsen Sports Park – Zipline
An awesome flying fox style ride
Total length 652m with maximum Speed of 70km/hr! It is the longest of its kind in Japan.
The cost is 2000 Yen for Adults and 1200 for kids.
Pretty exhilarating ride
Nozawa Onsen Sports Park – Summer Skiing
It will soon be possible to go skiing in Nozawa pretty much all year round! The Hikage slope is 500m long and 30m wide. With the latest in snow mat which is a plastic surface with water running down it and creates as real a feel as you can get to snow skiing.
Day Pass Adults 3500 Yen Kids 2000 Yen
You can hire the skis or boards there or I believe bring your own but need to check with the lift company that the skis are compliant and only certain types of wax can be used
Pole training also available and a great way to stay in shape in the off season
Nasuki Kids Park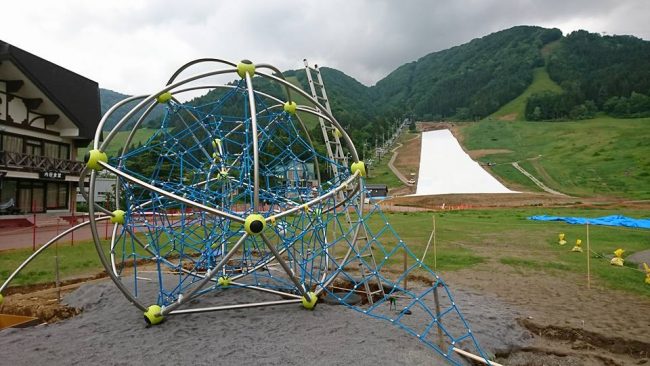 Plenty of fun for the kids too and in the same location that the Winter Kids Park is there will be a summer one too!
Mountain style trampoline like a big white fluffy cloud great to wear the little ones out!
Swings and high tech climbing play equipment
Kids Zipline a smaller version of the adults one
Tubing on the artificial grass slope
Open everyday from 9am to 5pm
Cost 500 Yen
Nozawa Onsen in Summer other great activities
Along with all this going on the Nagasaka Gondola opens from the 8th of July and you can take your mountain bike up on the Gondola and cruise down in style or just head up for some sightseeing. The Green Season in Nozawa Onsne is also pretty spectacular and lots to see and do . Green Season Nozawa Onsen Japan
The Sparena outdoors swimming pool also opens up soon and a great way to cool down in the Sunmer heat.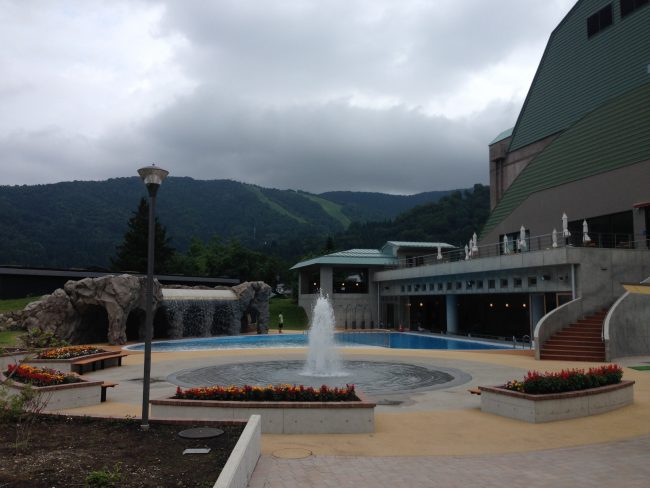 Lots going in in Nozawa in the Green Season too so hope to see you up here. Most of our accommodation places are open including Nozawa Central Apartments, Nozawa House and Kaiya Nozawa and can stay for Half Price of the Winter season so some great deals.