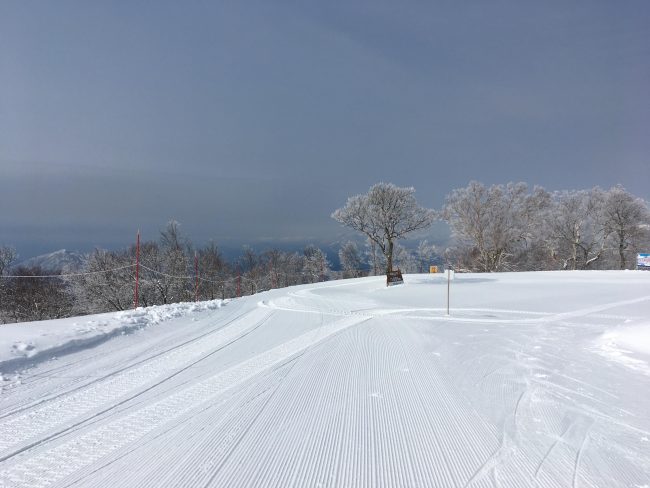 Nozawa Onsen Spring Snow Report, 31st of March 2019
While it rained all night in the village, up on the mountain, there's a handful of fresh snow. Just 4 centimetres overnight but a taste of what's to come perhaps. That's if the forecast is on the money. Big things are predicted for tomorrow night meaning Tuesday could be a good one on Mount Kenashi.
Temperatures are predicted to continue to drop today meaning we could even see snow at village level by late tomorrow. Then again, as so often happens, maybe Mother Nature will make fools of us all and over-deliver on the promise of powder. Beyond tomorrow night, there are a few handfuls here and there before clearing by Thursday. We're still a fair way out but, at this stage, Friday evening is forecast to bring more than a handful with it.
Let's not get too far ahead of ourselves because things can change. We just hope those temperatures stay down, as predicted. If they do, we're looking good for a decent amount of fresh Nozawa Onsen spring snow to kick off April.
What's the official word from the top of the mountain this morning?
At 7:28 am;
Temp at the top; -1C
New snow since close;  4cm
Base at the top; 270cm
Weather; light snow
Just remember, even if you look outside and see rain, don't be too disheartened. Get to the top of the mountain!
That same mountain will turn green soon. Don't forget about our long-stay deal for this coming Green Season. You or someone you know can spend a month in Nozawa Onsen for cheaper than you can rent at home!