Long-stay Nozawa Onsen
Spending a month in Nozawa Onsen over the Green Season is cheaper than renting at home!
We all know how well Nozawa Onsen thrives during the winter. But during the offseason, the town and mountain revert to a traditional farming village. It creates the perfect retreat from the heat and hustle of the busier touristy areas. So too, does it provide a peaceful sanctuary to indulge creativity or self-reflection.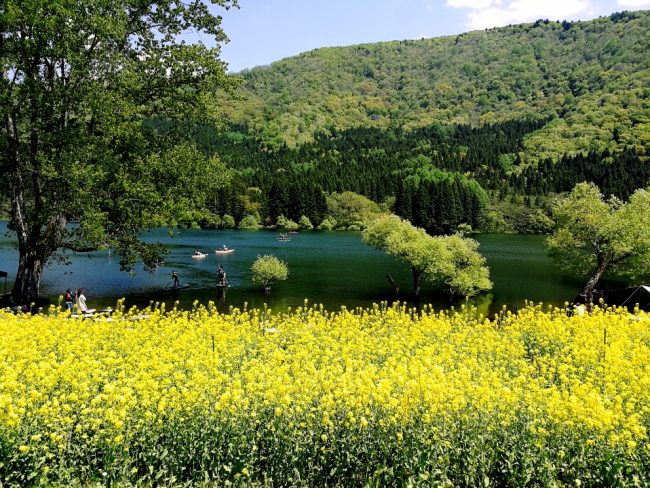 Last Green Season, we had families take advantage of discounted rates on self-contained apartments, gathering to be together away from the world. We saw couples come stay in our lodges to mountain bike down green ski runs, paddle on Lake Hokuryuko and hike through farmland and cedar forests to Kosuge Shrine.
We also saw creative types, from writers to app developers, come and let the tranquil backdrop of Nozawa help fuel creativity.
Nozawa's trail running events and summer skiing are also very popular.
Then there are our yoga retreats. Still in their burgeoning days, the retreats are becoming an increasingly popular way to combine yoga and meditation, locally grown organic food and, of course, the onsens themselves.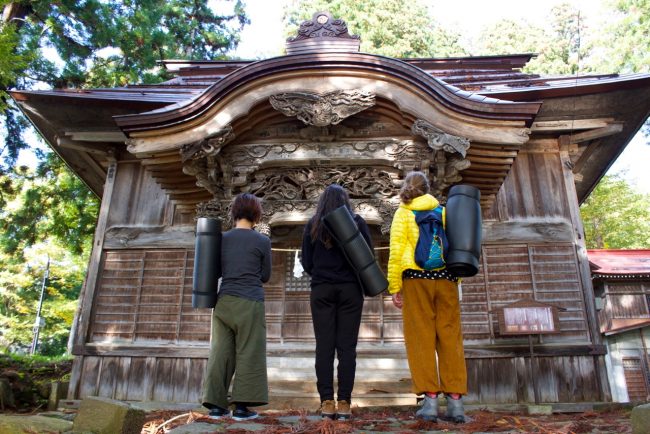 Add to the aforementioned the unique festivals (both ancient and modern – we're seeing an increasing number of guests use Nozawa as their base for Fuji Rock) hosted within Nozawa Onsen and its surrounds, and some amazing local experiences like gyoza making and Japanese calligraphy, and this little village starts to look like a great place to spend an extended stay.
So we've put together a deal that means spending a month in Nozawa Onsen over the Green Season is cheaper than renting at home!
All prices below are per month;
Share room: ¥45,000pp
Twin room: ¥60,000pp
Single room: ¥70,000pp
Self-contained apartments from ¥200,000
If you have any queries, concerns or questions, please feel free to contact us at stay@nozawaholidays.com.
We hope to see you during the gorgeous Green Season in Nozawa Onsen soon!