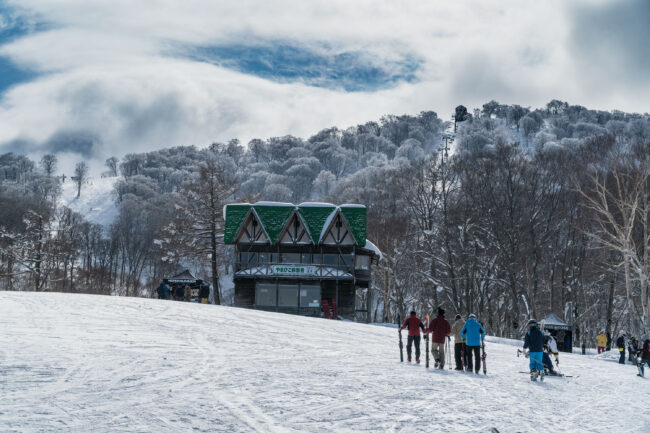 Nozawa Season Opening Dates
Lots of news coming out of the Nozawa Onsen ski resort this week. The opening date for the coming season has been announced. Drum roll please…
 – Saturday December the 12th 2020.
So a little later than usual but not such a bad thing. It will give them a bit more time to complete the new Gondola and also mean there is a greater chance of enough snow on the slopes. Over the years we are generally open by December the 10th. Sometimes earlier and sometimes later. 
They have also set the closing date to be a little later this year being Sunday May the 9th 2021. So after the end of Golden week which was traditionally the closing date. Early long term forecasts are pointing to above average snowfall for the region this year but will just have to wait and see. 
Nozawa Season Opening Dates – Lift Pass Prices
Lift Pass Prices have also been announced and the good news is they will be the same as last season and you get a whole brand new Gondola that is twice the speed of the old one! Here's a link to prices https://www.nozawaholidays.com/news/lift-pass-prices-nozawa-japan/
We realise that many of our loyal overseas guests my not be joining us especially early this coming season but we really hope things settle soon and look forward to welcoming you and all our amazing local guests up this coming season to Nozawa Onsen. Just 2 month to go until the snow… 
In Nozawa we have a pretty good mix of skiers and boarders. Has been a while since saw any official figures but would say it is about 50/50. Which do you prefer?