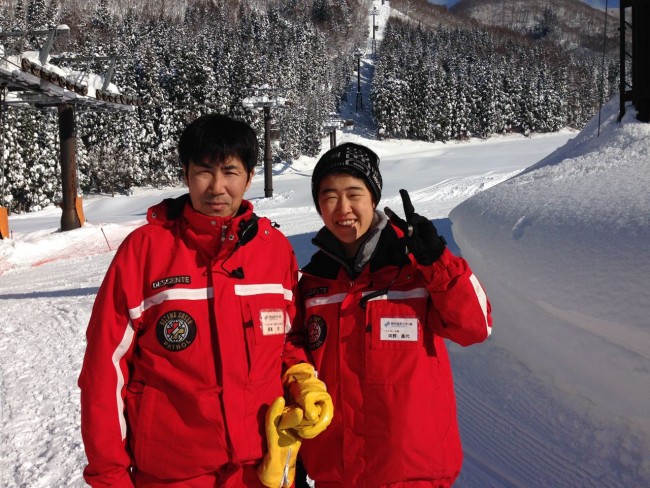 We may still have nearly 400cm of snow up top at Yamabiko but the calendar is telling us it is now time for spring skiing.
The beautiful weather today is confirming this! From today most of the lower lifts will cease operation for the season. A big otsukaresama and well done to all the fine lifties, ski patrol and resort staff that have worked hard to clear the seats and provide all with safe passage this season so far. Thank you
From today the following lifts are running
– Nagasaka Gondola – Number 1
– Yamabiko Number 2 Four lift – Number 4
– Yamabiko Four Lift – Number 3
These 3 will run all season until May 6th
-Uenotaira Four Lift – Number 6
– Hikage Triple Lift – Number 12
These are operating today and will continue but close some Weekdays.
-Skyline Connecting lift – Number 5 will also run on weekends at this stage
Lift Passes are also discounted
Adults just 3700 Yen a day
Kids 1700 Yen a day
Almost all runs are still able to ski down on so everywhere is accessible. This will change as the spring kicks is so please keep an eye out for updates. Look forward to seeing you on the slopes.