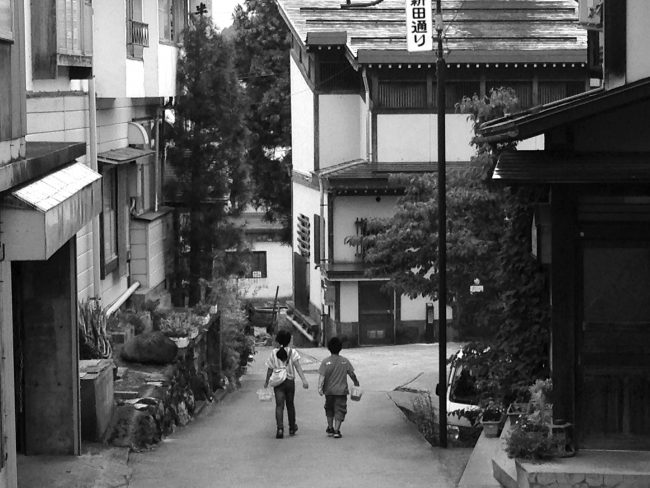 As the weather starts to cool in Nozawa there is no better place to be than in an Onsen ( Hot spring)
We have 13 free ones around the village and it is a daily ritual for the locals to meet and bathe in the geothermal hot waters.
All housed in traditional bath houses they are a very relaxing way to start the day or soothe the aches and pains at the end of the day. Even more special in the snowy months, as you get a warm buzz to the core of your body that lasts for a few hours.
If you are not familiar with the Onsen etiquette and just want a few little pointers on how to take an Onsen bath here is a great little video we put together a few years back. Check it out and will have something else to look forward to as well as the snow when you next visit Nozawa!
It is said that each Onsen has different healing powers. The Kuma no Te Arai for example was said to have been discovered by a bear and that he bathed in it to heal his wounds. It is a bit milkier than some of the others and as is lower in the village away from the source not so hot. Some of the hot ones are Oyu, Jyuhodo and Shinyu as they are the source of the onsen and can get pretty spicy! Over 45 degrees on a good day! It will warm you up pretty quickly and a great way to relax after a big day on the slopes in Nozawa
Here is some more information on the Onsens and lots of great things to do in Nozawa