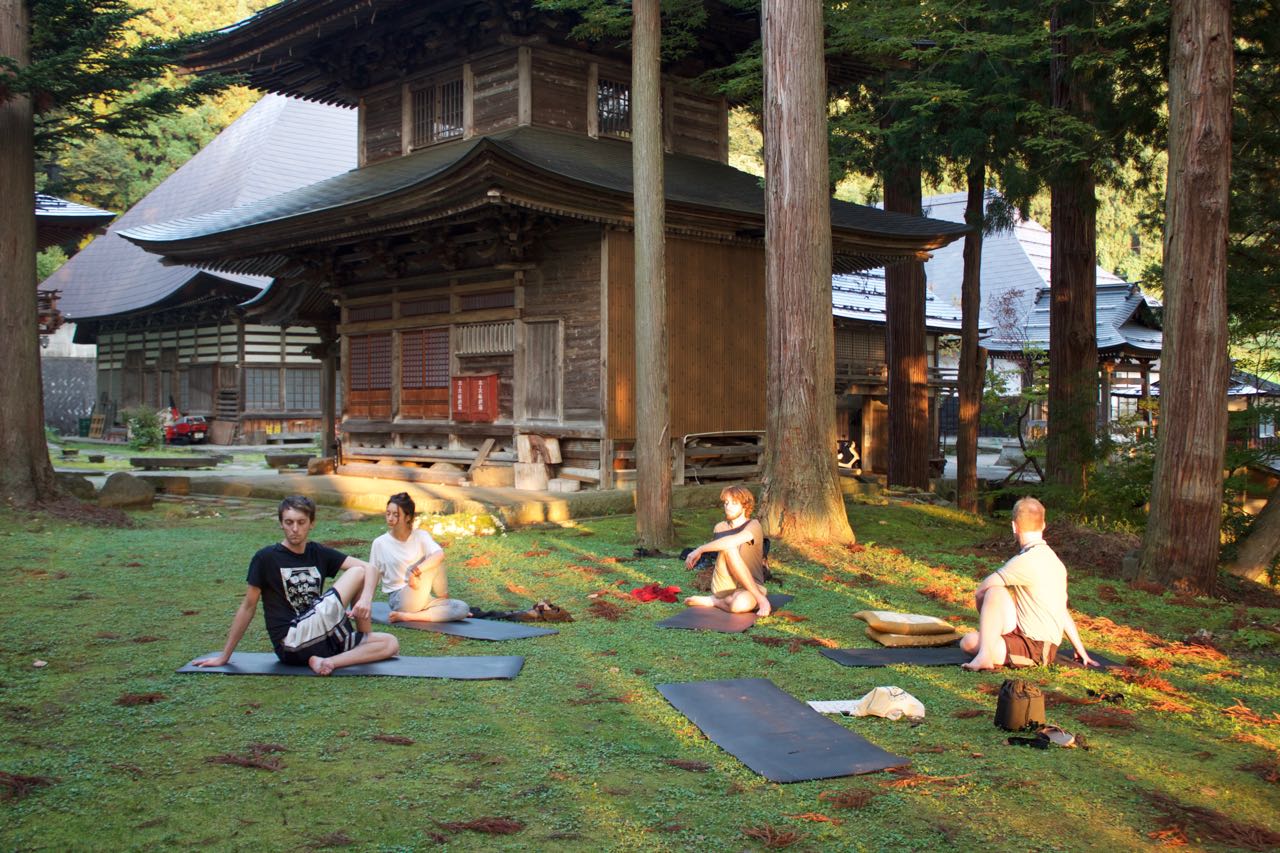 Breathe in the Mountain air of Nozawa – Snoga Snow Yoga Nozawa Onsen
The Yoga Retreat at Kaiya Nozawa is still in full swing and has been a terrific experience for all involved. Just small groups, but all enjoying the tranquil surrounds of Nozawa Onsen Village, the Onsens, Hiking, Healthy fresh food, Meditation and Yoga sessions. There have been participants from all around the world and from different parts of Japan as well as the locals getting involved.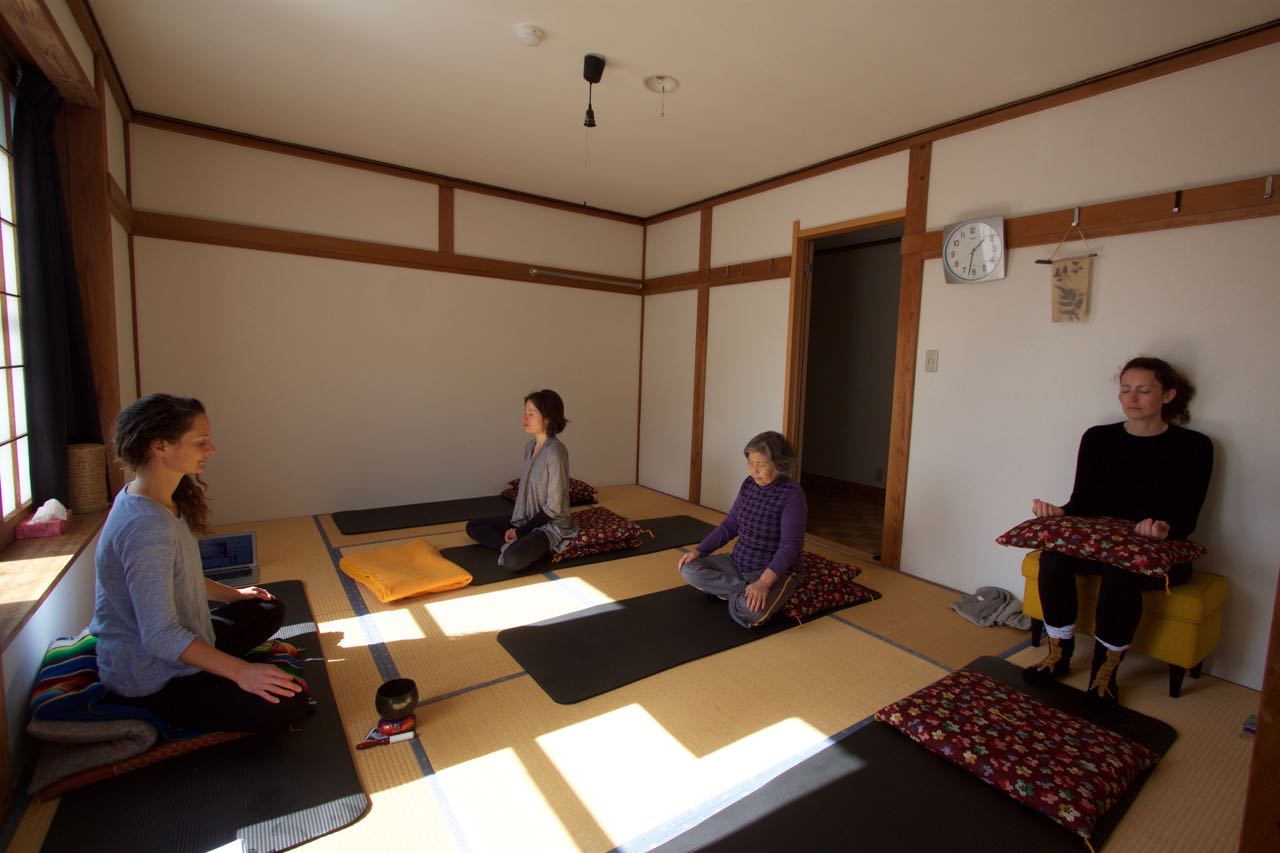 Still two weeks to go as running until October 31st and with the leaves starting to change colour and the air getting cooler in the mountains it is not too late to join in by any means. Can come for a few days or a week it is pretty flexibe. So come up and get more flexible in Nozawa.
https://www.nozawaholidays.com/yoga-retreat/
The good news is we are considering to run another retreat in April 2018
This is still ski season so can combine your passions for the snow and yoga together. April is Spring skiing but still some fun conditions and very few people on the slopes
April is officially the start of Spring Skiing. Depending on conditions can get a bit patchy down the bottom and they may close some of the lower lifts.