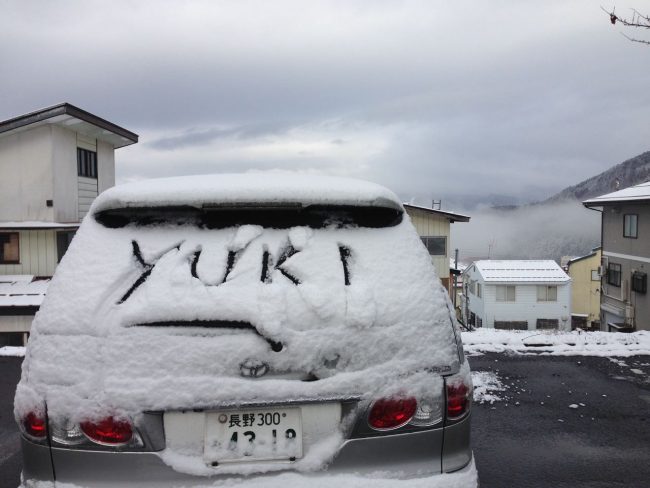 Another snow fall overnight in Nozawa
Base at top: 45 cm
Temp at Top: -5 Degrees
Base at Uenotaira station: 45 cm
New snow since close: 8cm
Weather: Snow early now clearing
We woke up to snow falling again this morning across the village. It was a bit wet down here but would have been lighter up top and hopefully added a bit to the base line!
Similar to yesterday the snow has now eased and the sun is starting to shoot out in between the clouds for a beautiful morning. The kids around town were having fun again with snow ball fights and sled rides on the lower slopes.
Looks like will be clear the rest of today and then more snow expected tomorrow night and all weekend getting heavy on Sunday. Fingers crossed it will be enough for the resort to open this weekend. Will keep you posted
Things to do in Nozawa before the snow fall hits
Hopefully the resort will open in 2 days time on Saturday especially after this latest snow fall. If not then there is still plenty to do in Nozawa Onsen besides skiing. You can rent a Mountain bike for the day for 3000 Yen and peddle up to the snow line and have a play.
Lots more too. Here is a link with some cool things to do Things to do in Nozawa Onsen besides ski