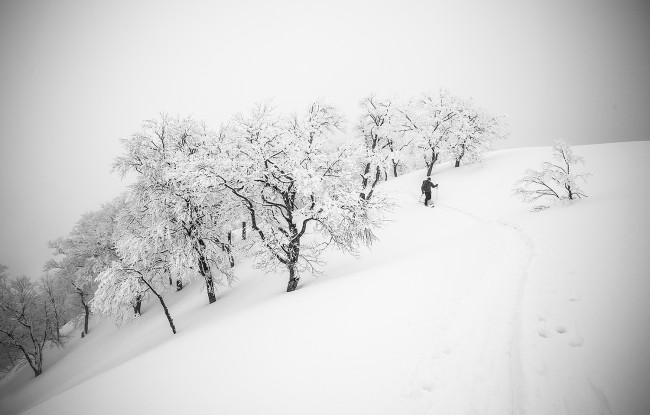 Base up top: 440 cm    Temp Top; -8 Degrees
Base at bottom; 230 cm
New Snow since close: 3-10 cm
Weather; Snow
Its still coming down here in Nozawa Onsen. Looking out the window this morning will incite no shortage of excitement for powder enthusiast with persistent moderate snow accumulating 10cm of fresh since last lifts yesterday. The word of the day today will be 'epic'.
Yesterday we saw some superb conditions, certainly the best in recent memory, probably since mid February at least. Deep but not bottomless powder snow blanketed the resort once more creating a blank canvas to work upon. The snow was in excellent conditions all day with cold temperatures and light to moderate winds. Crowd levels were incredibly low, as to be expected in March.
We should expect light to moderate snow continue all today becoming isolated overnight. A brief spike in temperature tomorrow to 1000m will precede another front for tomorrow night, which has received a decent overnight upgrade. Light falls will then continue into Saturday. Our first clear day for the week is predicted for Sunday.