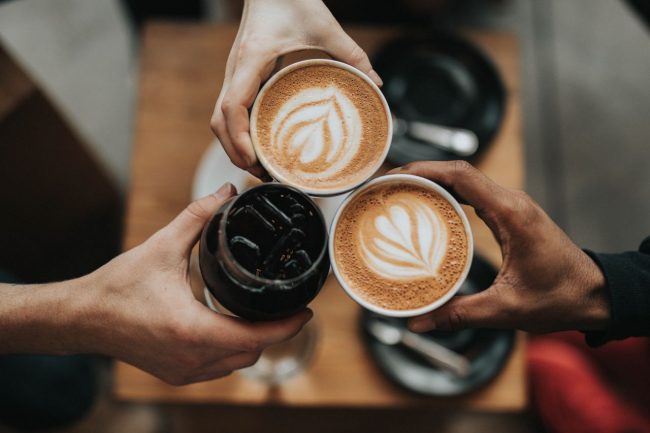 Best Breakfasts in Nozawa
Good breakfasts used to be difficult to find in Nozawa. The reason being that traditional Japanese ryokans provide breakfast along with accommodation, much like a bed and breakfast. It's only recently that cafes and restaurants offering breakfast options have become a thing in town. To save you some hunting when you're hungry, we've compiled this list of some of the best breakfasts in Nozawa Onsen.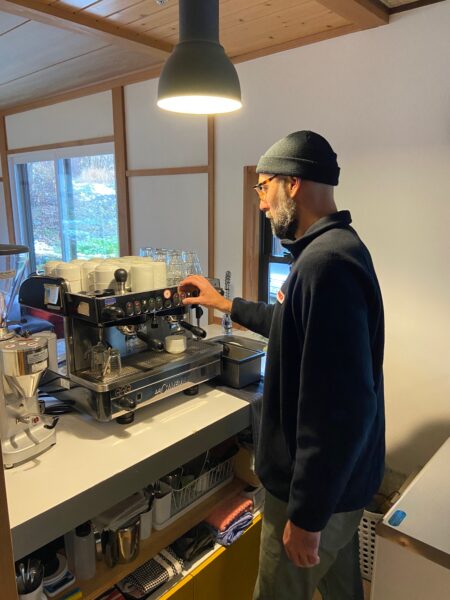 Nozawa Central Cafe
More than a rental shop, Nozawa Central has a relaxed vibe and coffee that is frequently hailed as 'the best in town'.
Where: Right in the middle of town on the map inside Nozawa Central Building
When: Open 8:00am until 10:00am daily.
How much: Good value Good Coffee
What to eat: Some sweet treats to give you that morning kick
Perks: This is also the place to get your skis or board tuned and pick up some new gear.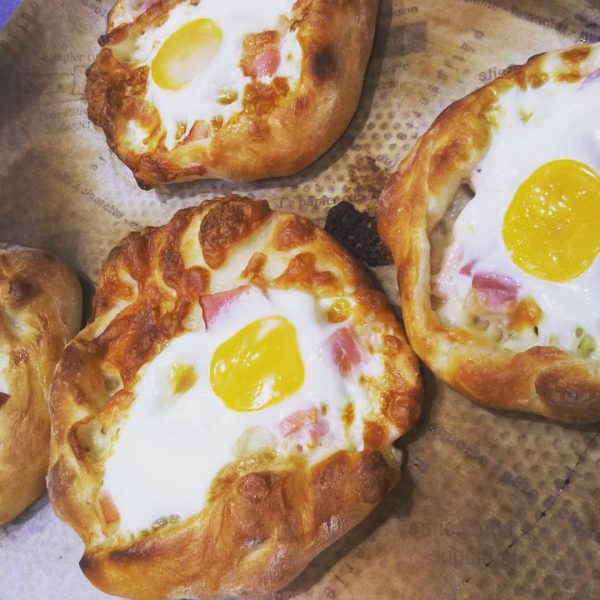 Akari House Swiss Bakery
Akari is easily Nozawa's best bakery and is worth the walk for its fresh baked bread and pastries.
Where: Akari Bakery is on the ground floor of Akari Apartments, owned by Nozawa Holidays. It's just 200m from the Karasawa lifts, or 700m from the main street in Nozawa.
When: Open from 8am until 8pm, pizza from 4pm.
How much: Most bakery delights are between 300 and 600 yen each. They do a breakfast deal of two pieces of toast, muesli and a coffee for 1,000 yen.
What to eat: Calzones, tiramisu, chocolate croissants and quiches just to name a few!
Perks: Akari House Swiss Bakery is owned by local Swiss legend Gab and his amazing wife Kyoko. The head baker Stefan is also Swiss so you know you're getting authentic European bread. Did we mention they do pizza delivery?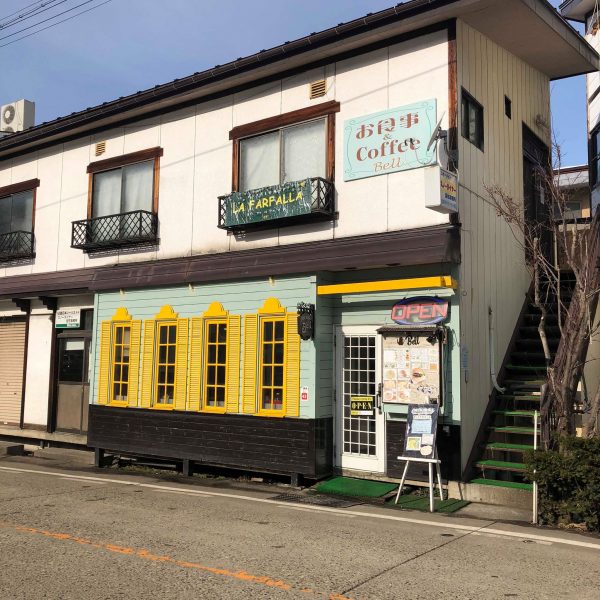 Cafe Bell
This adorable little cafe is Japanese owned and does affordable breakfast sets.
Where: Cafe bell is recognisable by its bright yellow windows and shutters. It'd located right at the traffic lights, next to IXSM Travel.
When: Open from 7:30am until 4:00pm.
How much: Most sets are around 800 yen and include a drink.
What to eat: You can never go wrong with pancakes or bacon and egg rolls.
Perks: This is certainly one of the cheapest breakfast options available and the older Japanese couple that run the place are just lovely.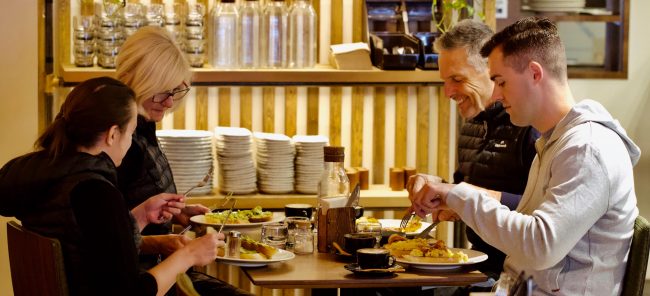 Tanuki
Tanuki is quickly making a name for itself for great food and atmosphere that feels like a little slice of Melbourne in Japan.
Where: At the end of the main street, in front of O-yu onsen.
When: The breakfast menu is available 7:00am-10:00am and the all day menu goes until 2:00pm. Tauki closes at 10:00pm.
How much: Most meals are between 1,100 and 1,300 yen.
What to eat: Avocado toast, bacon and eggs on sourdough or french toast with whipped ricotta, berries and honey. Their whole menu is impressive!
Perks: You should visit Tanuki even if it's just for the stunning art on the wall. They also do great coffee with their own in-house coffee blend and specialty single origin beans.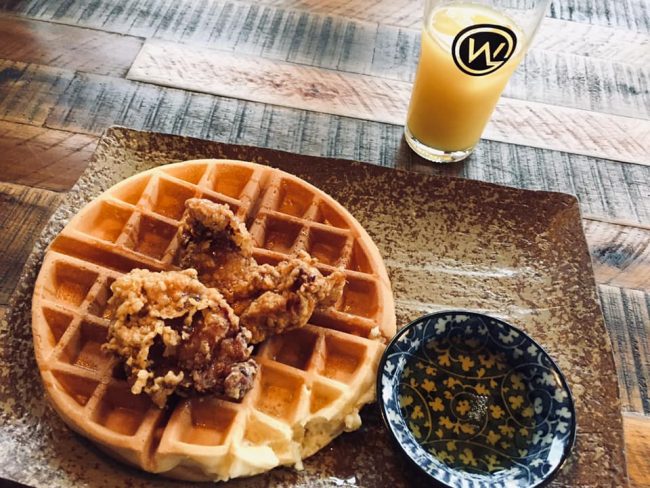 Winterland Coffee Mok 
Coffee Mok is the new kid on the block, making waves in Nozawa as a lodge, taproom and restaurant that serves some seriously good treats and coffee.
Where: On the corner at Nozawa's traffic light intersection, just opposite the main Chuo Bus Terminal.
When: Open 7:00am until 10:00pm daily.
How much: Breakfasts go for between 600 and 1,200 yen. W
What to eat: The cakes are pretty damn good as is the coffee
Perks: Check out the passers by on the street below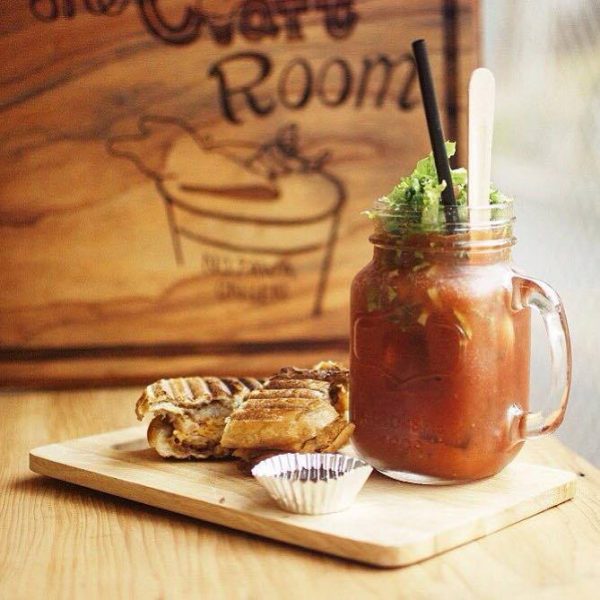 The Craft Room
The Craft Room is a long time staple of Nozawa (since 2011) and has saved many Australians hunting for a decent coffee in Japan.
Where: The Craft Room boasts a prime location, just below the Nagasaka Gondola.
When: Open daily from 8:00am until 10:00pm with breakfast from 8:00am to 11:00am. It's best to get in early to avoid the queues!
How much: Breakfast items range from 500-900 yen with coffee costing 350-500 yen.
What to eat: The Craft Room is ideal for takeaway bagels and muffins to bring up the gondola. However they do more substantial breakfasts like smashed avocado on toast and muesli bowls.
Perks: The Craft Room was the first place in Nozawa to offer gourmet coffee, and the first to serve All Press! It's also a banging place for apres.
Nishio Cafe
Quite possibly Nozawa's best value breakfast by far buy a Coffee or Tea and get Breakfast for free!
Where: On the road into town just below Compass House on the other side of the road
When: Open from 6:00am until 5:00 pm good for the early birds
How much: Crazy cheap about 500 yen for breakfast and coffee
What to eat: They have about 3 set breakfasts. Bacon and Egg rolls, Onigiri Japanese and one more
Perks: Fireplace and great atmosphere
Cafe Melia
This beautiful cafe is full of crystals, plants and very Instagram-worthy cupcakes.
Where: On the corner just down the road from the Yamazaki convenience store. Next to Kanamori Sports store.
When: Open weekends 6:00am-5:00pm, weekdays 10:00am-6:00pm and closed Wednesdays.
How much: Cupcakes are usually 350 yen, and bagels between 200 and 400 yen.
What to eat: You can't go wrong with a bacon and egg bagel or an avocado and prosciutto bagel to start your day. If you're after an interesting snack go for an earl grey cupcake with a matcha latte.
Perks: This relatively new cafe is run by the awesome Akane-san and has incredible attention to detail in both its style and menu – like dried rose petals on the hot drinks!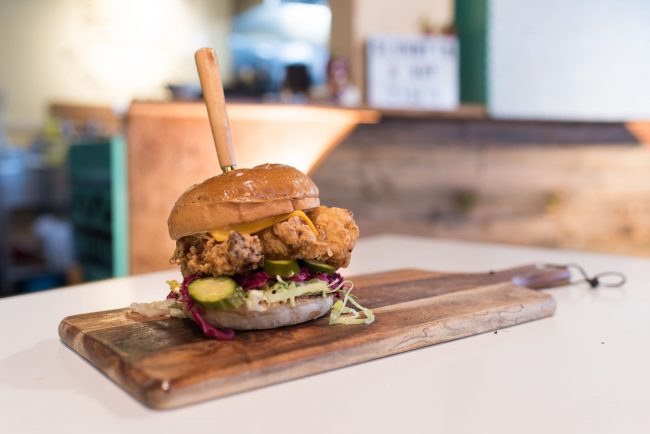 Genki Burger
Breakfast burgers, anyone? Genki Burger is the best burger place in Nozawa and opens early for your morning needs.
Where: Just a few metres up the road from the main street near Haus St Anton.
When: 7:30am until 10:00pm daily so you can get your burger fix all day.
How much: Most burgers are between 800 and 1,400 yen.
What to eat: While Genki Burger is amazing at any time of day, for breakfast you'll want the Morning Glory burger. Think egg, bacon, cheese, a hash brown and BBQ sauce.
Perks: 'Genki' means healthy in Japanese so most of the burgers are loaded with fresh ingredients like avocado, tomato, lettuce and slaw.
Best Breakfast Nozawa
Another very cheap and nutritious local breakfast treat is to cook your own Onsen egg or buy one from the markets at Ogama the Cooking Onsen. You can just buy a dozen eggs and a red Egg net and stick them in the onsen cooking boxes around the town. There is one at Juhoudo Onsen and at Kumanote Arai
Nozawa Best Breakfasts
So if you are staying in a self contained accommodation or have slept in and missed your lodge breaky, never fear, there are some great options to fuel up on before you hit the slopes.
If you're looking for a beautiful apartment or amazing ski cabin for your stay in Nozawa Onsen, here are some options: