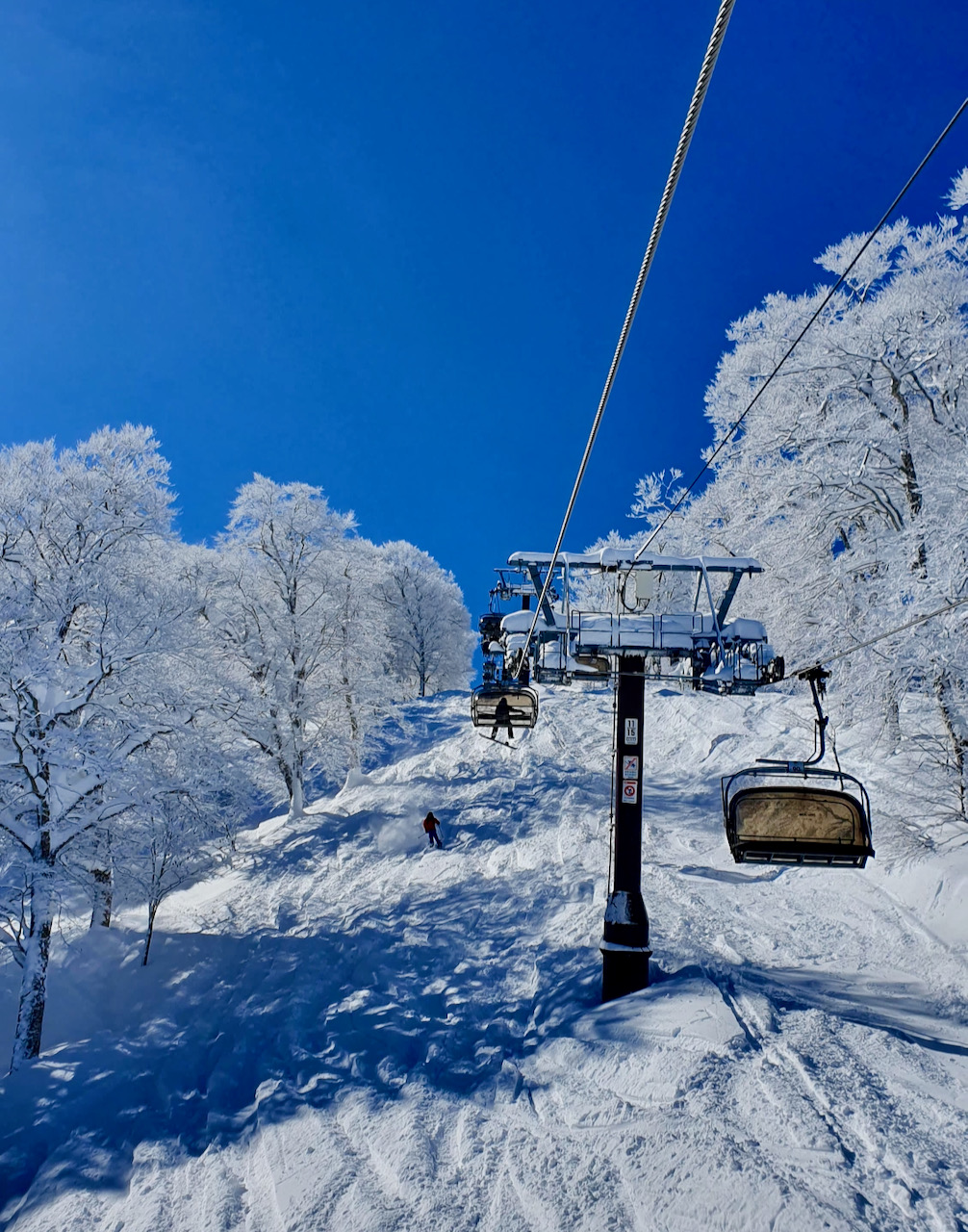 Support Local Nozawa Onsen
Crystal Trees and Blue Skies from Nozawa 
Nozawa Onsen Snow Report 6th of February 2021.
Let's talk about yesterday afternoon first, this shot is from then. Just after we posted yesterday all the predictions came true for an absolutely magic day on the slopes. There was Frozen Broccoli everywhere and with the 20cm of fresh snow it made for some beautiful tracks. Today temps have jumped up, about 10 degrees warmer than this time yesterday. Almost feels like a spring day but still awesome up on the hill. 
Temp at the top; 5 degrees 
New snow since close; 0 cm 
Base at the top; 265 cm
Snow conditions; Bit warner than yesterday almost springy
Weather; Beautiful Sunny Day 
No fresh snow overnight but still good conditions and a few people about for the weekend. If visiting Nozawa please be sure to drop in to all the local restaurants and cafes and show your support they could certainly use it this season. You can check many of them out here in this handy guide https://www.nozawaholidays.com/restaurants-bars/
Support Local Nozawa Onsen
If you could not make it this season, give a shout out to your favourite, restaurant, cafe or bar in Nozawa.
Forecast still looking at something special from tomorrow afternoon when temps will drop and the Siberian storm should roll into town and forecast to get up to half a meter over the next few days. 
Stay safe and don't forget the sunscreen