Chair Lifts Nozawa Onsen
4 Meters of base and free chairs all over the place. 
Another glorious sunny day on the slopes in Nozawa. Looking up hard to believe we didn't see the blue sky much for the past couple of months. There were times when we thought it may never stop snowing. This is the longest run of sunshine we have had for a while now. Beautiful spring skiing to be had all over the resort. Temps have also swung in to spring mode with + 2 degrees up top and 9 degrees down the bottom. The snow is spring slush down low but still nice up top. 
The forecast suggesting more sunshine for Saturday and warming up a bit from Sunday. We may see some more snow and cold temps the end of next week but no complaining it has been an epic season. 
Very quiet on the slopes and in town so you can easily get a seat on a chair lift or a bar stool in Nozawa at the moment. With 400cm the official base up top today the snow is not going anywhere soon so come on up and grab a chair of you can. Who knows which restaurant in town this one is?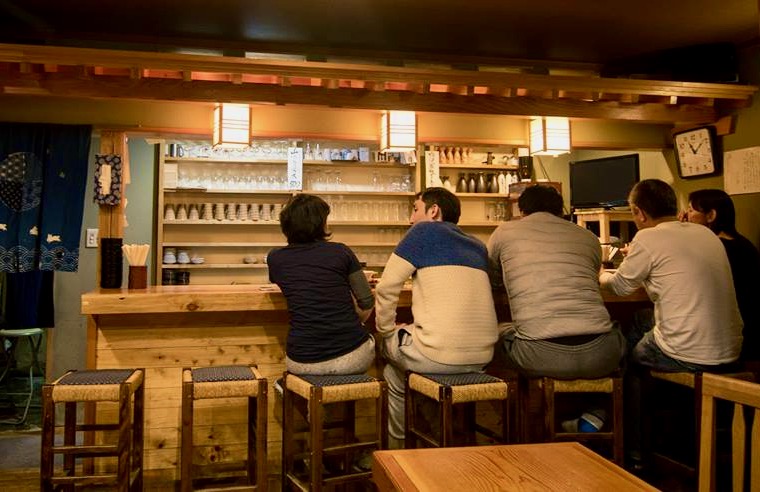 Check out the web cams if get a chance probably a nice way to round out the working week; https://nozawa-onsen.com/nozawa-webcams/
Have a great weekend and hope to see you on the slopes or at the bar in Nozawa.