Exploring Snowy Nozawa Onsen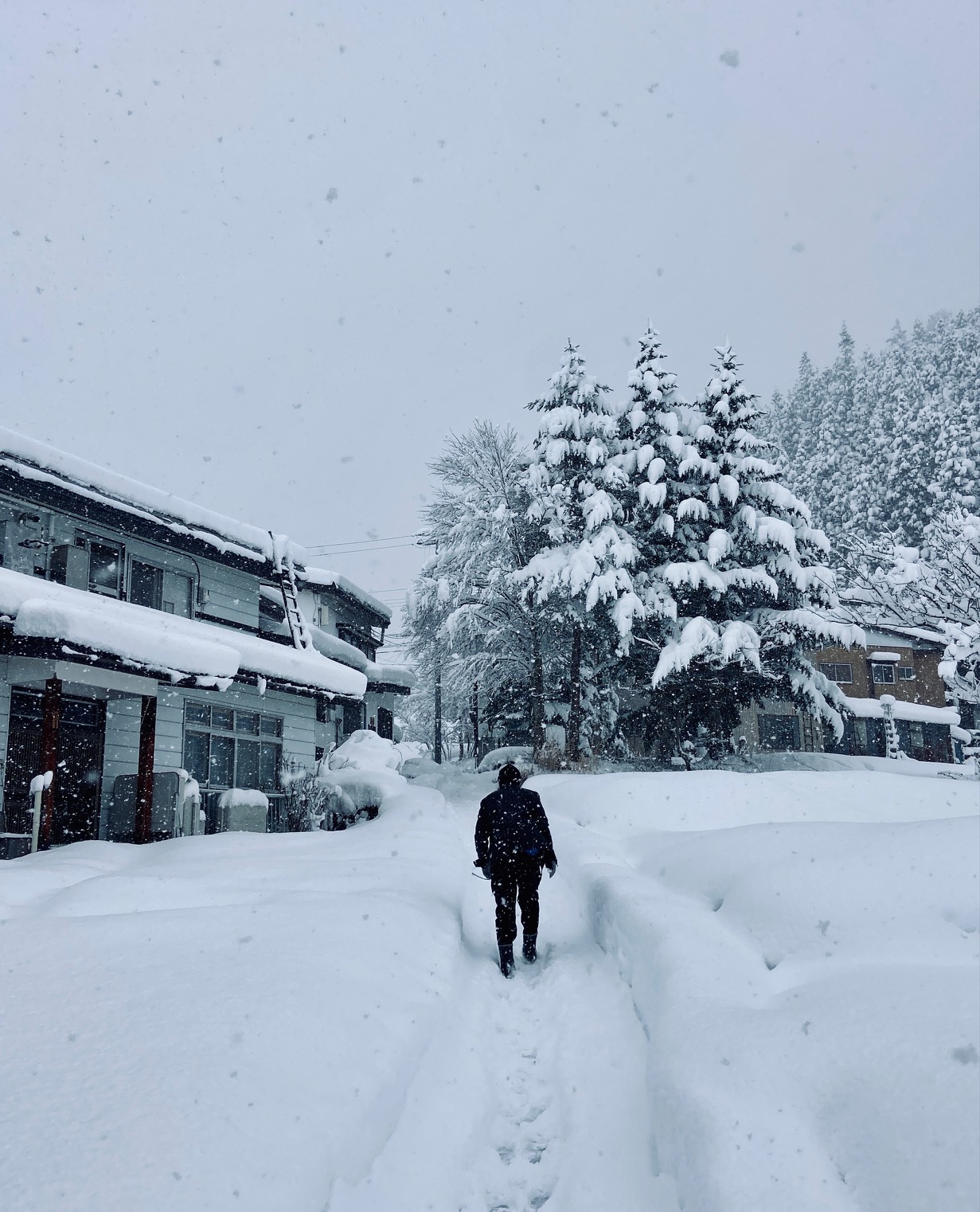 In the past two days we've had just under 2 metres of new snow! And the snow will still be falling for the rest of the week with brilliant skiing and boarding conditions in that fresh powder.
One of the things I often hear visitors talking about is how they love Nozawa Onsen because it's also a traditional Japanese village. It's what makes our home stand out from other ski resorts!
So, if you're travelled here from another country, make the most of being pushed into the unfamiliar.
For every yum Western-style restaurant, there are several Japanese restaurants, selling katsu curry to fresh sashimi, yakitori, and soba style noodle dishes, and of course, ramen joints! It can be intimidating looking at a menu written in Japanese but download Google translate. It has a great feature where you can take a photo of another language and it will translate it.
Check out our in-depth Food and Drink Guide for Nozawa Onsen here; https://www.nozawaholidays.com/restaurants-bars/
Try something new. Practice a few new Japanese words each day. Embrace the different culture and don't be afraid to embarrass yourself because the reward is learning something new and perhaps even discovering your new favourite meal!
TODAY:
Temperature at the top; -7 degrees
New snow since yesterday; 30cm or a Magic Foot of fresh powder!
Base at the top; 165cm
Snow conditions; Powder and deep in places
Weather; Snowing with the snowfall becoming heavier throughout the day.
LIFTS IN OPERATION:
Most access lifts are in operation from 8:00am and other lifts open from 8:10 or 8:15.
The Hikage Quad is closed due to maintenance.
Please check nozawaski.com for the latest updates and closing times.
RUNS OPEN;
All runs are open including Skyline with the exception of:
Kandahar East, Yunomine A, Mukobayashi, Grandprix, Hachiman, and Half Pipe.
The Snow Park and Kandahar West are partially open.
Please do not ski in restricted areas. There is still insufficient snow cover in many places and it's dangerous to ski outside of the resort area without proper backcountry experience.
SNOW FORECAST:
The light snow showers this morning will get heavier during the day with just over 20cm of fresh snow falling. Wednesday and Thursday will be snow days as well, with another half a meter forecast for Wednesday with heavy snow showers all day, and just under 20cm on Thursday!
Check back tomorrow for the latest updates and in the mean time, tag #nozawaonsenjapan to share your photos from the amazing day out in the powder.