Nozawa Onsen Snow Sign
Who has touched the sign in Nozawa?
Anyone that has visited Nozawa knows this road sign at the top of Uenotaira run just after you get out of the Nagasaka Gondola and head down hill. It is part of the road that leads from Nozawa across the top of the mountains to Shiga Kogen. It is not every season you can touch it, depends on the snow depth I am guessing it is about 5.5 meters above the ground in summer so now pushing a 350cm base if you jump a bit you should be able to just about reach it! 
Another Magic Foot of fresh snow overnight, the perfect amount just above the boots and nice and light. The snow eased this morning to reveal a beautiful sunny day. Very quiet for a weekend and feels like a bit of a waste with near perfect conditions. On the 12 day forecast it looks like fresh snow for everyday going forward for a while week. Not heavy until later in the week but if you have not touched the sign yet I think there is a good chance you will soon. Check out the 12 day Forecast and more shots of the snow depth here.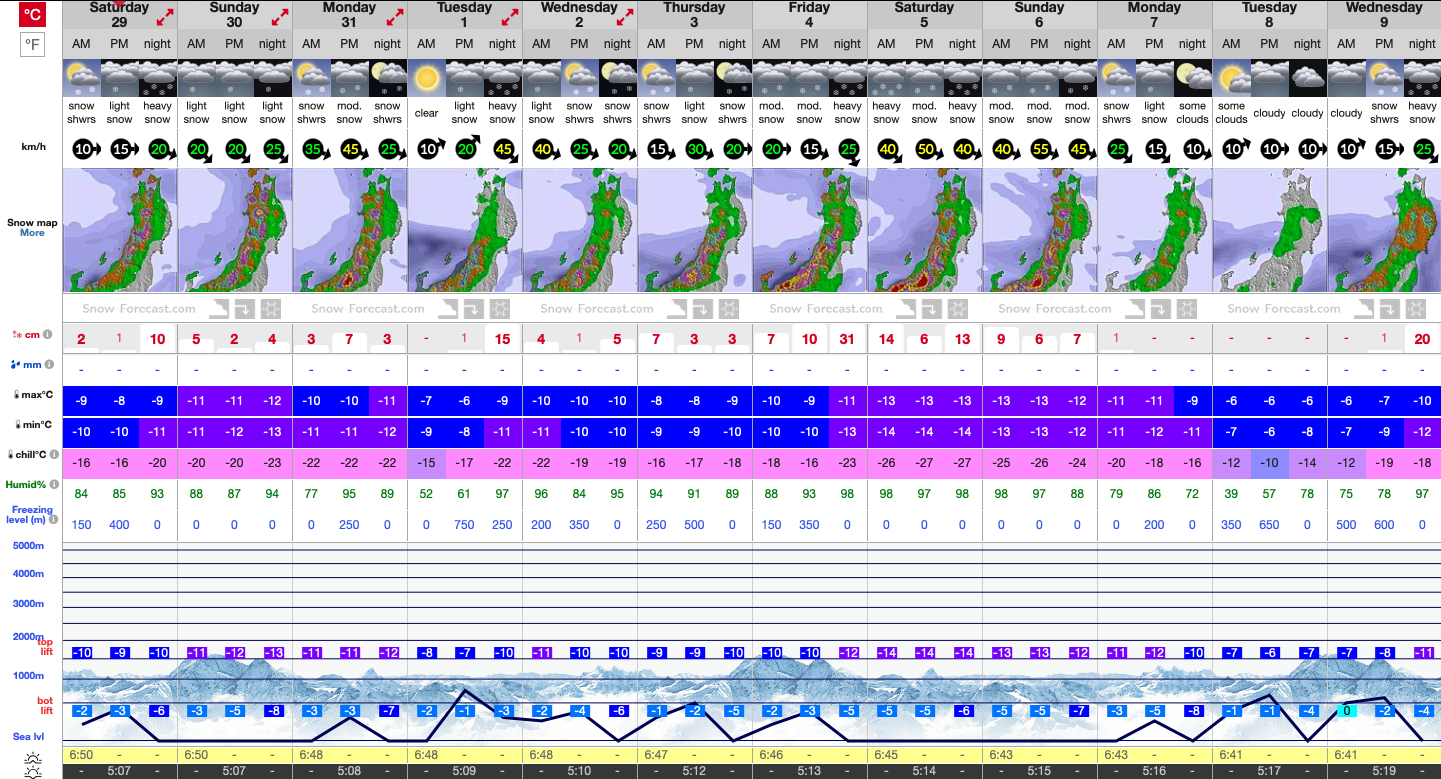 Photo @bellken_eg Arigatou Gozaimasu 
If like to see how deep the snow in Jpaan can get check out this cool Video of Nozawa called Deep; Nozawa Onsen Powder Snow