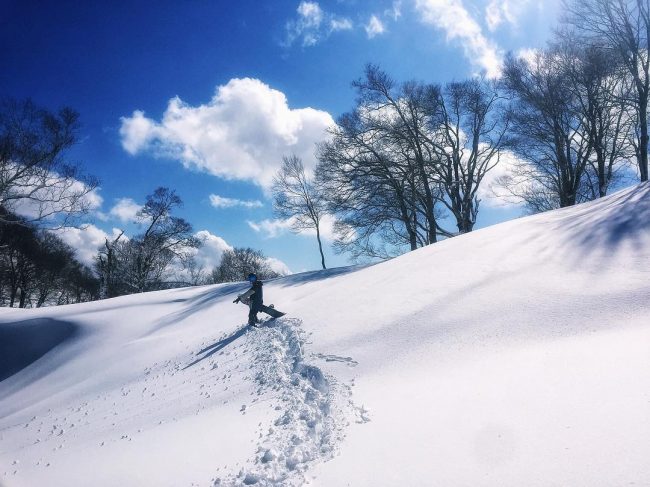 Nozawa Onsen Spring Snow Report, 16th of March, 2019
Nozawa Onsen spring keeps turning it on! Only 3 centimetres recorded up top overnight but we'll certainly add to that. There's light snow at village level, slowly appearing to get a bit heavier. There's a bit more on the ever-changing forecast. Still a base of over 3 metres at this stage in the season. Things are looking good for the rest of March, April and even Golden Week in May. The resort should be open right up until the 6th of May.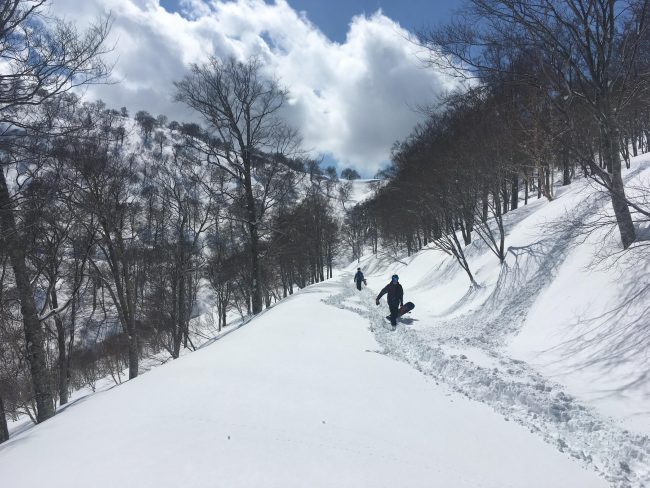 What's the official word from the top of the mountain?
At 7:25 am;
Temp at the top; -5C
New snow since close;  3cm
Base at the top; 305cm
Weather; snowing
There's still a very healthy base up top which speaks well for the weeks to come. We've still got April to look forward to. Of course, the bottom runs will begin to close eventually but the top of the mountain should have us sliding around until the end of the first week of May. That's all going well, of course. But it's looking good at the moment with Magic March not letting us down.
Don't forget, in addition to cheaper accommodation and lift tickets, the instructors also have a deal on for the duration of the season. It's a great time of the year to brush up your skills, especially now that there'll be fewer people on the runs. Check out the deal below.