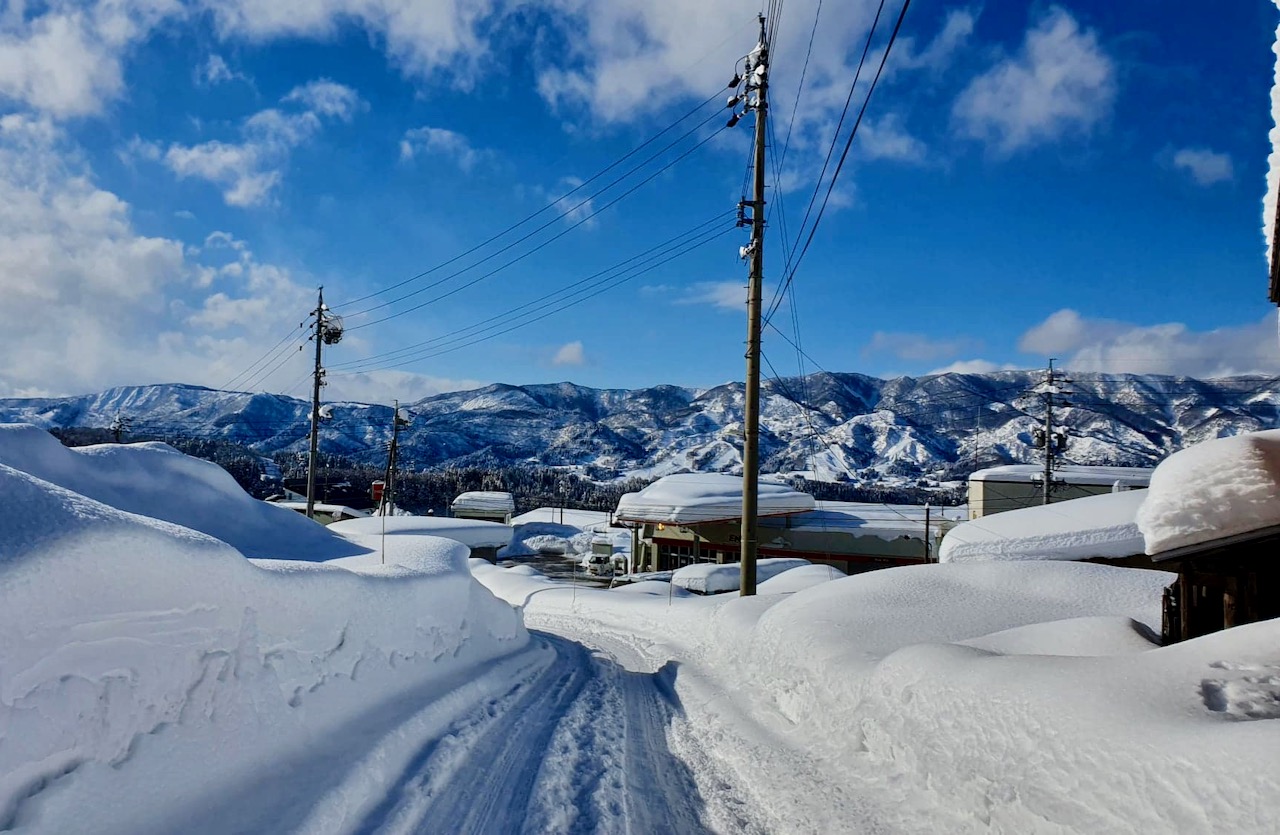 Nozawa Snow Report January
Sunshine after snowy days in Nozawa 
Nozawa Onsen Snow Report 13th of January 2021
After some early morning cloud has burned off the blue skies are coming out for a glorious day in Nozawa. Just a light dusting overnight after a pretty windy day up top yesterday. It remained cool overnight so the snow conditions should still be great on the hill. 
Looks beautiful with all the sunshine, check out the web cams but be warned the slopes are pretty empty https://nozawa-onsen.com/nozawa-webcams/
Temp at the top; 4 degrees
New snow since close; 1 cm 
Base at the top; 250cm
Snow conditions; Still powder stashes about and amazing on the groomers 
Weather; Clearing for a sunny day  
This little road is on the outskirts of the village and does not see a lot of traffic. So it is one that does not have road heating so the snow has built up there and would need 4WD or chains to get up on that road. Most other streets in town are now clear especially with this sunshine on them.
Read more on the Road heating in Nozawa Onsen here; Road Heating Nozawa Onsen
Still a lot of snow about the village. The Snow Forecast has improved and looks like a more serious dump this coming weekend followed by another from Monday Night. Back to back we could see up to another meter fall. Temps are going to climb a bit in the sun but back to freezing from Saturday afternoon. 
Stay safe and catch some rays.