Ski for life Nozawa Japan
82 Still Out There
The word "Legend" seems to get thrown about a bit too easy these days. I often hear young crew calling their mates legends if they make a jump or shout a round of beers at the bar. But what really is a legend? The dictionary defines a Legend as 1 ; an extremely famous or notorious person, especially in a particular field. Or 2 : a traditional story sometimes popularly regarded as historical but not authenticated.
I kind of like to think it is a bit of a combination of the two and that you also have to be of a certain age to really claim the living legend status. Meet Walter a Nozawa regular who has definitely done some living in his 82 years wandering the globe.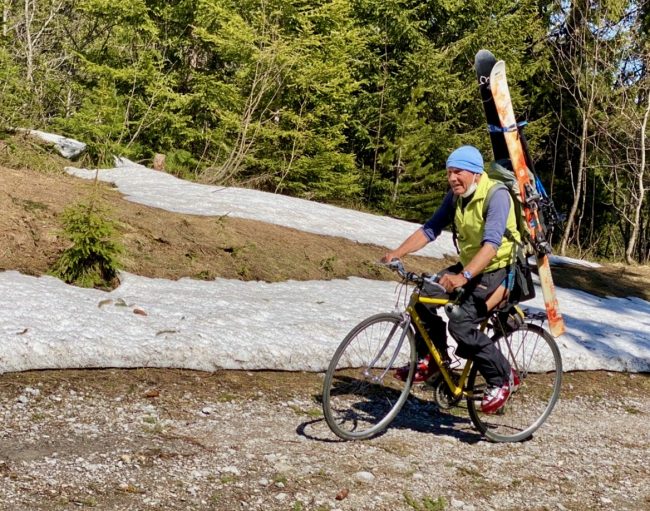 A Life well lived in the Mountains
I first met Walter a little over 30 years ago, I thought he was a regular guy working for the Railways and exploring his beloved mountains of Switzerland on the weekends. We would go on the occasional Ski Tour or Bike ride with him and he taught us a lot about a love and respect for the mountains. Walter gracefully retired at around age 60 and then his true calling began. Working for the railways he was granted a life long discount rail pass. Which meant he could get to any of the Alps with ease and at little cost. So he just went exploring every Valley, Peak and slope he could across the country on skis, two wheels or simply hiking. 
Ski for life Nozawa Japan
Us big kids still like to go with him and although he is almost twice our age we seriously struggle to keep up. At the ripe age of 82 he often finds himself breaking the trail and waiting for us at the top of the mountain. He is also still one of the most stylish skiers I have seen on the way down. Walter will rarely splash out on a lift pass and prefers to put the skins on his skis and hike somewhere a little off the beaten track. While there is snow in the Alps he will do back country ski tours as long as he can. He went out just yesterday. On the days that the snow is not right he will jump on his bike and ride over a majestic 4000 meter mountain pass. 
If unlike Walter you like the ease of a lift pass, don't for get once you hit 60 years old you qualify for a Seniors Pass and get some even cheaper deals. Senior Lift Pass Prices Nozawa Onsen Japan
Walter humbly speaks about 7 different languages and is even adding Japanese to his repertoire. If they are looking for a new James Bond I reckon Walter may be your man! On his last trip to Nozawa he went down to the local menswear store and bought a beautiful Jacket, on sale naturally. That night he was by far the best dressed man in the Village and still managed to turn a few heads.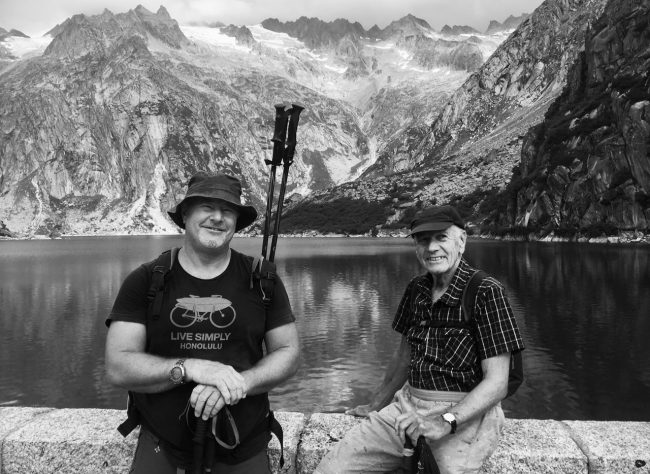 Walter will be 83 soon and no sign of slowing down if anything it feels like he is getting faster. Maybe we are just getting slower. Walter is definitely not over the hill more so he is on top of it. Be like Walter, Forever young…