Skiing Japan with Kids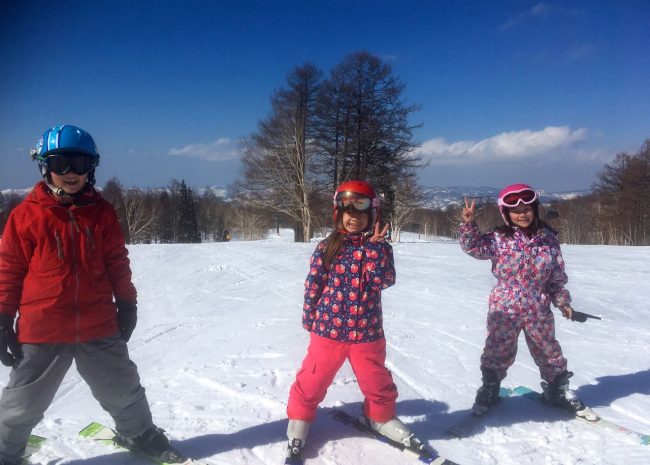 Easter Holidays time and wondering what to do with the Kids? Why not take them on a skiing and exploring holiday to Nozawa Onsen Japan. Japan and skiing is a great holiday at any time of the year but here are a few reasons why April and Spring skiing are even better with the little ones
Beautiful Weather we get lots of this warmer sunny days in April
Snow conditions still fun and we can get fresh snow falls too. Base is at 300cm today  and we had 100cm of fresh snow fall in the first 3 days of April
No crowds at all, can easily get  into your favourite restaurant and will never line up for a lift. Lots of room for beginners to fall over and not  run into anyone
It is cheaper, Nozawa Holidays does great deals on  Accommodation up to 30% off and lift passes are discounted to just 3700 Yen ($45) a day for Adults and 1700 ($21) Yen a day for  kids! Also doing great deals on Rentals and Ski Lessons
Catch the Cherry Blossoms! This is the time of year they are in full bloom across the country and pretty magic to witness.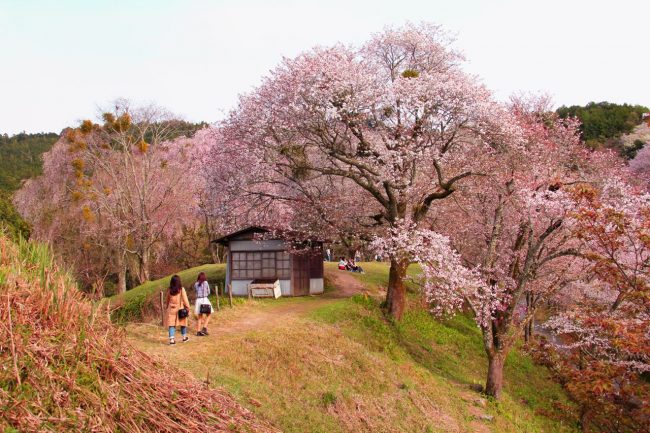 Can check out some more great info on Skiing in Japan with kids here Easter Ski Trip Japan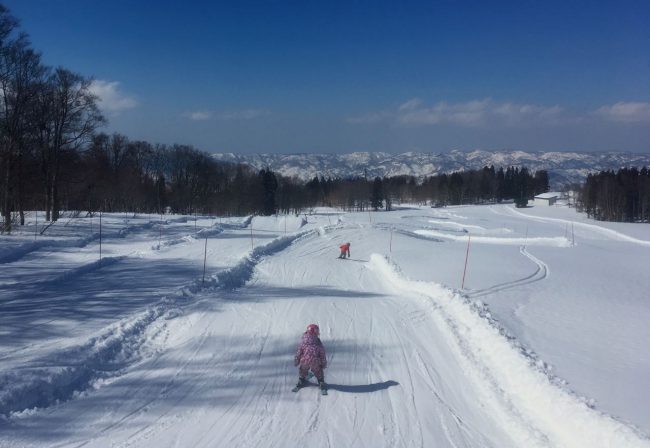 Skiing Japan with Kids
Little clip from the top of Yamabiko yesterday afternoon so you can see what conditions are like here at the moment in Nozawa.
Took the kids up for a few turns and they were loving the sunshine and soft snow. It was warm yesterday in the village and definitely T Shirt weather down low but up top was a lot cooler and the Jackets went back on. Snow conditions up the top were great under foot and it was fast. Got slushier and slower towards the bottom but still good fun and no problem skiing all the way down on the Forest Trail.
A few Racing teams about for the weekend on A Course and down at Paradise slope. Buna and all the restaurants are open and pretty quiet, beautiful views sitting in the sun. Looking like a similar day today with a bit more cloud cover ahead of snow forecast for tomorrow night and temps dropping nicely. Spring time in Nozawa a great place to be..
Base currently at 295cm at Yamabiko and 3 degrees