Travel Bubble Australia Japan
Who is getting excited about Winter?
The Nozawa Onsen Ski Resort still has the opening date for the 27th of November just 10 days away! Looking at the mountains currently you would have to say it is unlikely but there is a cold change on the way. 
Check out the forecast attached. Next Tuesday temps are set to drop and at the moment over 30cm of fresh snow forecast to fall. Just in time for the opening weekend. Could this combined with the new snow making facilities be enough to see the lifts turn in November?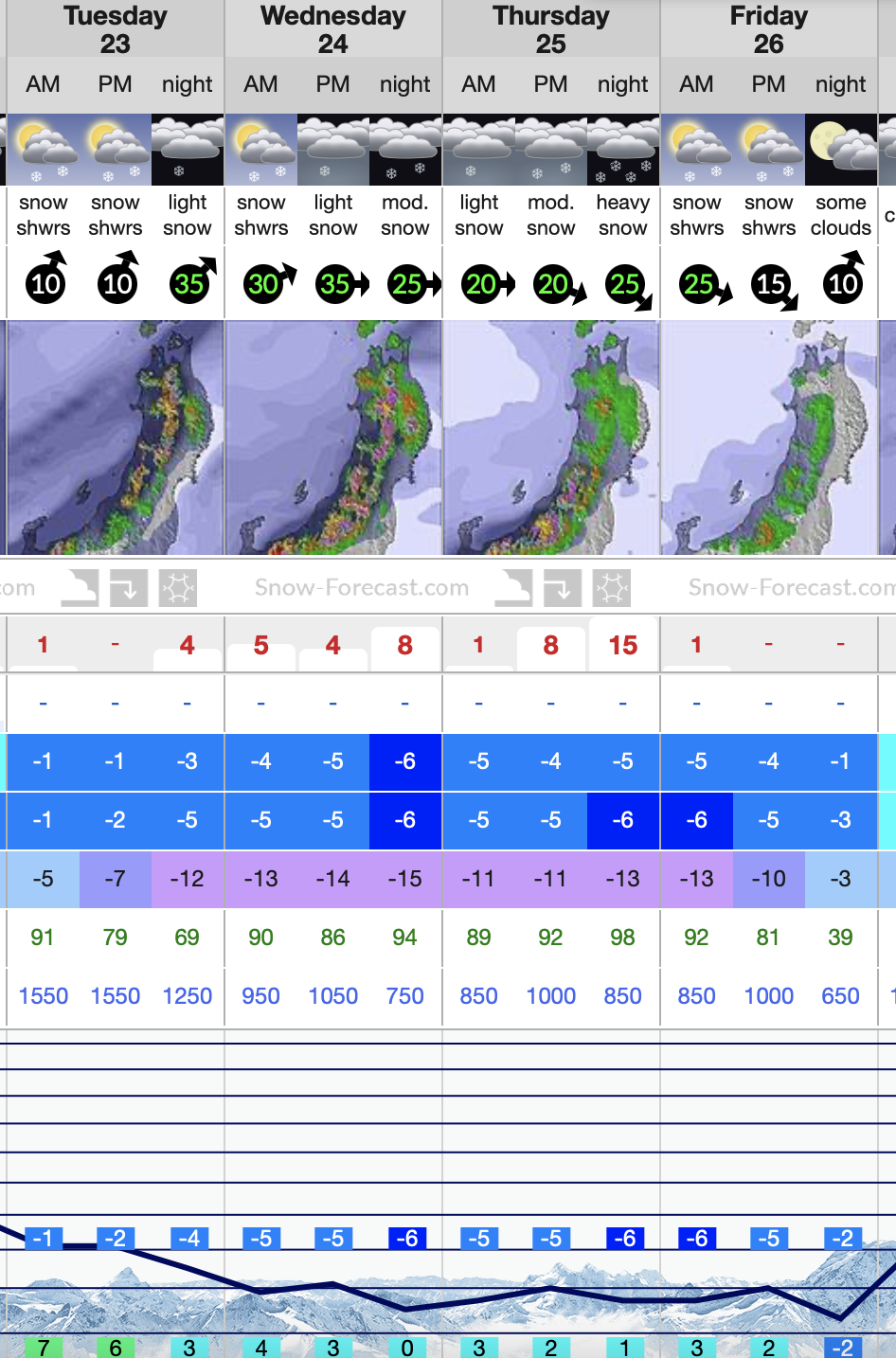 Anyway a lot can happen in the stratosphere in a week so will have to wait and see but either way Winter is coming. Some promising news for all our terrific Aussie guests. There has been talk of a Travel Bubble with Japan and it could happen soon. A bit like the snow will have to wait and see and not counting any snowflakes before they fall but if happens would be amazing. My gut feeling it will be sometime early next year. The whole town could definitely use the support. 
Once it is official we will get the news out here and can book by heading to the site www.nozawaholidays.com or by emailing the girls on team@nozawahoidays.com 
Stay cool and hope to see you soon.