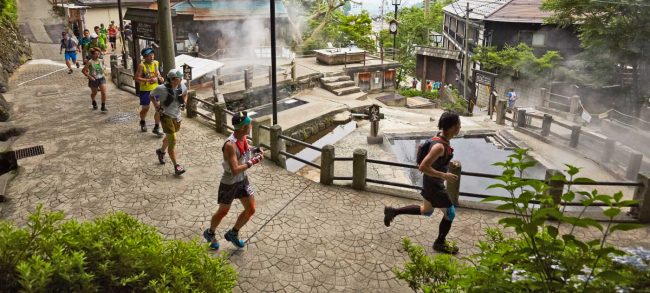 Running Hiking Nozawa Onsen Japan
Japan has long been known internationally for producing some world class runners. A lot of it is probably due to Japan having some perfect terrain to train in with the country being 74% mountainous. Along with a healthy diet, fresh mountain air and water and lots of soothing hot springs to ease any aches and pains makes Japan and especially Nozawa Onsen the perfect location to base your self for some training over the Green Season and also to enter some local events.
Here are a few trail running events coming up in Nozawa this Northern Hemisphere Summer
4100D Train in Nozawa Onsen  14thJuly to 16thJuly
Lengths of Courses and costs of entry
65 km(15,000 yen)
65 km Ekiden Relay race with 3 ppl (30,000 yen)
14 km beginners trail race (5,000 yen)
Enjoy the Vertical Kilometer
Enter by 24thof June unless fill prior
Here is a link ; http://s-mountain.com/nozawa/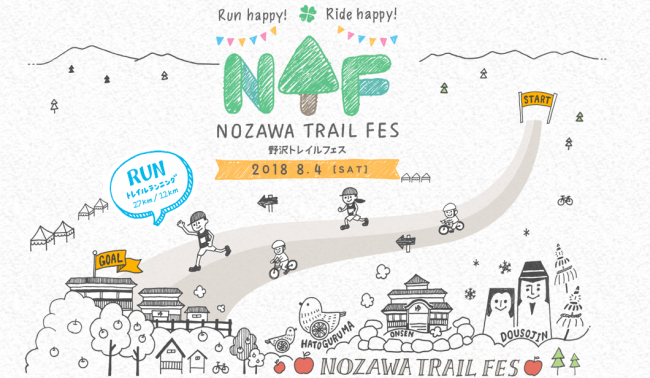 Nozawa Trail Festival 30thJuly
Starting at 1pm on the day
27km long run  – ¥7,500
12km down hill – ¥5,100
3km and kids races – ¥1,500
Enter by 2ndJuly 2018  unless fill prior
Here is a Link http://www.nature-scene.net/nozawa/
Other Races nearby Nozawa Onsen
Shiga Kogen Extreme Trail on 20th of October 
Length of courses and Entry Fee
32 Km Trail Run – 7800 Yen
8 Km Run – 3800 Yen
8 Km TRail Walk – 1700 Yen
Entry by 18th of September
Here is a Link; http://karuizawa-mfes.com/entry/
Karuizawa Marathon on 27th and 28th of October 
Half Marathon 21km -5500 Yen
5 Km Run – 4400 Yen
Entry closes 28th of September
Here is a link; http://www.nature-scene.net/shiga_ex/
Accommodation – Running Hiking Nozawa Onsen Japan
Can stay with us in Nozawa Onsen in a wide range of Accommodation options – Lodges, Houses and Apartments. All at great Green Season rates. Here are a few options
Nozawa Central Apartments. 2 and 3 bedroom Apartments from 12,000 Yen a night – Nozwa Central Apartments
Nozawa House. Beautiful 3 Bedroom House in the Forest from 15,000 Yen a night – Nozawa House Nozawa Onsen Japan
Villa Nozawa. Very popular Mountain Lodge in Nozawa from 4,000 Yen per person per night Villa Nozawa
Assistance
If book your accommodation with us our bilingual staff will help with everything you need to enjoy your adventure including;
Entry to the events
Info and assistance in getting to the run on time
Assist with transfers to and from Nozawa
On the ground in Nozawa to help with anything else you need to make it a great adventure
There are lot of other fun activities to enjoy in Nozawa Onsen over the Green Season too if have run enough Green Season Activities Nozawa Onsen
So grab a group, your running club, gym buddies, mothers meeting or just come by yourself and get fit and enjoy the sights of Japan and Nozawa Onsen over Summer at the same time. Ofcourse can come at anytime and stay as long as you like. So not when the events are on.
Bring a team up for a training camp, we have soccer fields, tennis courts, basketball courts and swimming pools all in Nozawa.
Come up for a month and train for an event at high altitude
Get the cycling group and explore the trails or roads around Nozawa perfect set up for a week of riding
Join the Yoga Retreat running over Summer in Nozawa –Yoga Retreat Japan
Please check the above links and feel free to email us if any questions – team@nozawaholidays.com 
We look forward to seeing you on the trail soon…