Toilets Nozawa Onsen Japan
One very cool Restroom in Nozawa 
A before and after shot for your Tuesday viewing pleasure. Who knows where this hut is located on the mountain in Nozawa? A hint it is the highest toilet in town. The first shot was taken yesterday with almost a 4 meter base, the second shot was on opening day Nov 30th when there was about 50cm base!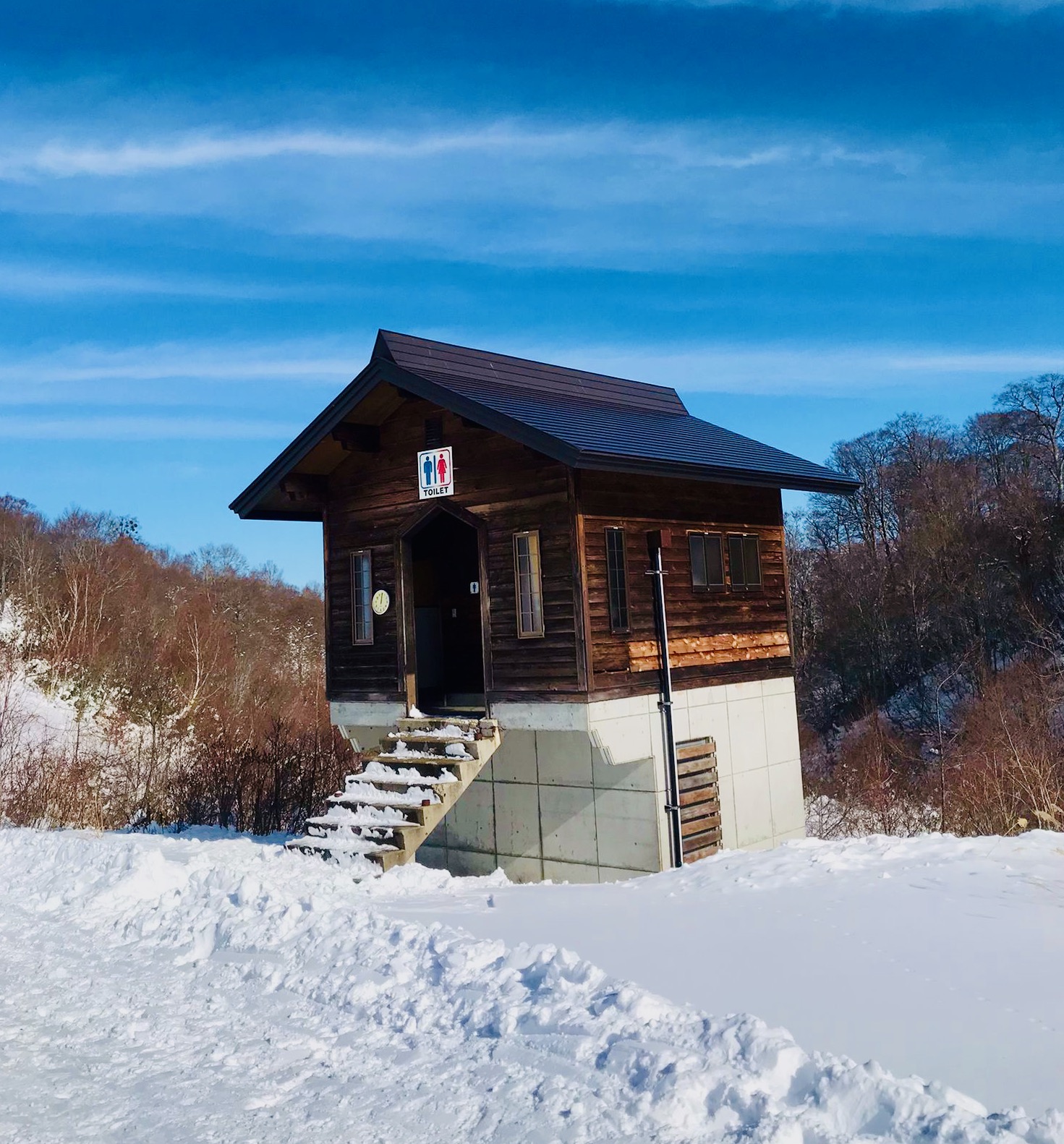 Many people probably didn't realise the building had stairs leading up to it and is now ski in ski out 🙂 After a little bit of snow yesterday morning we had a gorgeous sunny day and looks like this one is going to be much the same. Blue skies at the moment but 15cm of snow expected from this afternoon. The base seems to have consolidated almost as quickly as it came sitting at 360cm this morning and temps hovering at -3 degrees Celsius.  
The forecast has jumped too and we are expecting snow for every day now for a week or more. A good dump expected Thursday night but the system is intensifying from Saturday with some heavy snowfalls expected. Will that restroom get buried more? Will have to wait and see. Conditions are great and just going to get better so come on up if you can. If need some Rental gear be sure to hit up the team at Nozawa Central Rentals can jump on the site or call Hugo san on 09067482564. Here is a link to look and book; https://www.nozawaholidays.com/ski-gear-clothing-hire/
Have a great day and enjoy the sun while it lasts.