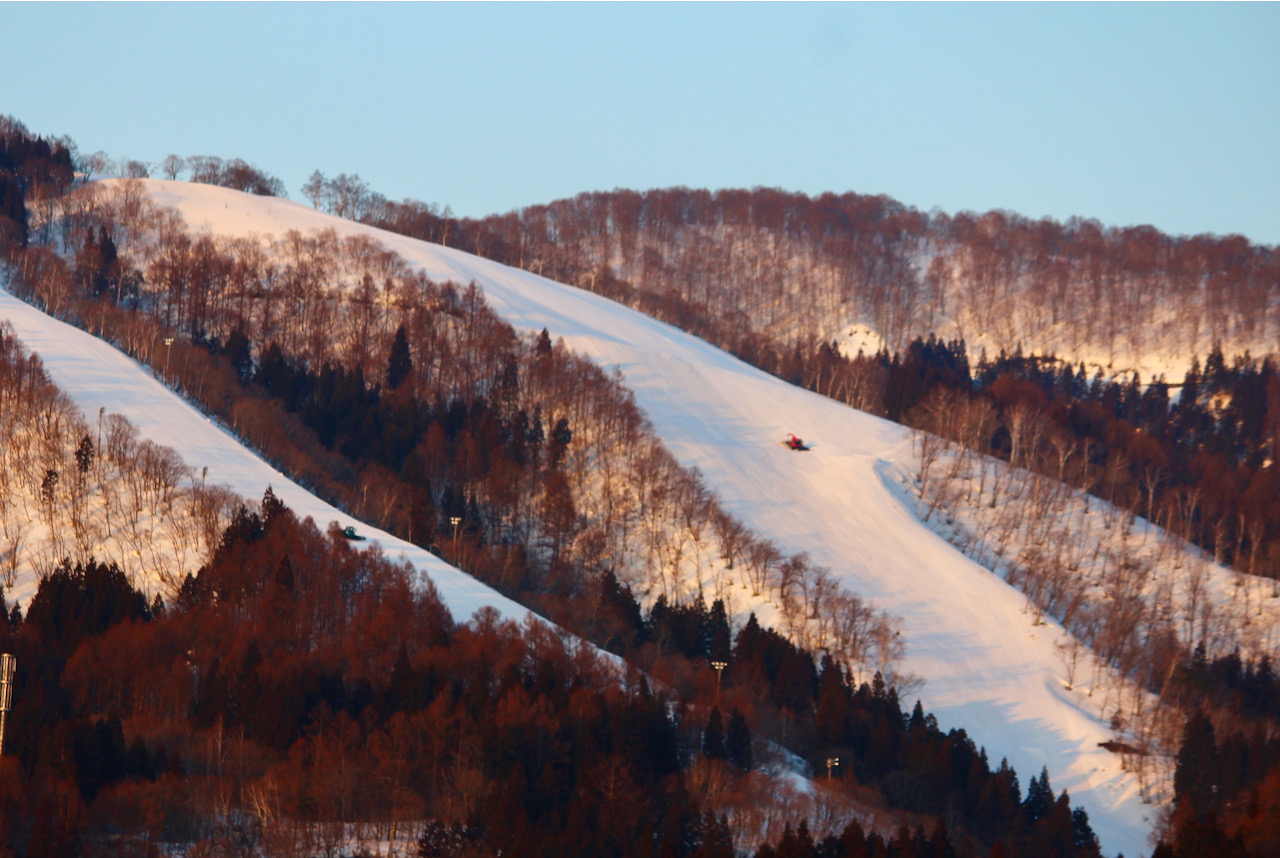 Kandahar Race Course Nozawa
Cats causing down Kandahar in Nozawa 
The Kandahar race course is always a beautiful slope to look at from afar and also the view from the run itself. It faces a different direction to most slopes in Nozawa and can see great views of the resort from the top. It is a bit of a Unicorn as is often closed due to races but when it is open in powder or groomed it is one of my favourites. Looks much different up there today from yesterday. The temps have dropped by 15 degrees down to -5 at the moment and it is snowing nicely. 
Temp at the top; -5 degrees  
New snow since close; 10 cm 
Base at the top; 295 cm
Snow conditions; Winter is back 
Weather; Snowing, not heavy but nice and consistent 
Kandahar Race Course Nozawa
Bit of a jolt back into Winter here today after a few days of sunny spring conditions. Mother Nature telling us that winter is not over yet. The forecast also reflecting this with a few snowy and sunny days ahead. Generally we get good snowfalls up until mid March. Then they become more infrequent but we can get some good April dumps too like last season. Have even had powder in May. 
Check out more on Spring Skiing and what to expect here; https://www.nozawaholidays.com/news/spring-skiing-nozawa-onsen-japan/
Stay Safe and rug up it's still Winter in Nozawa