Welcome Team Nozawa Holidays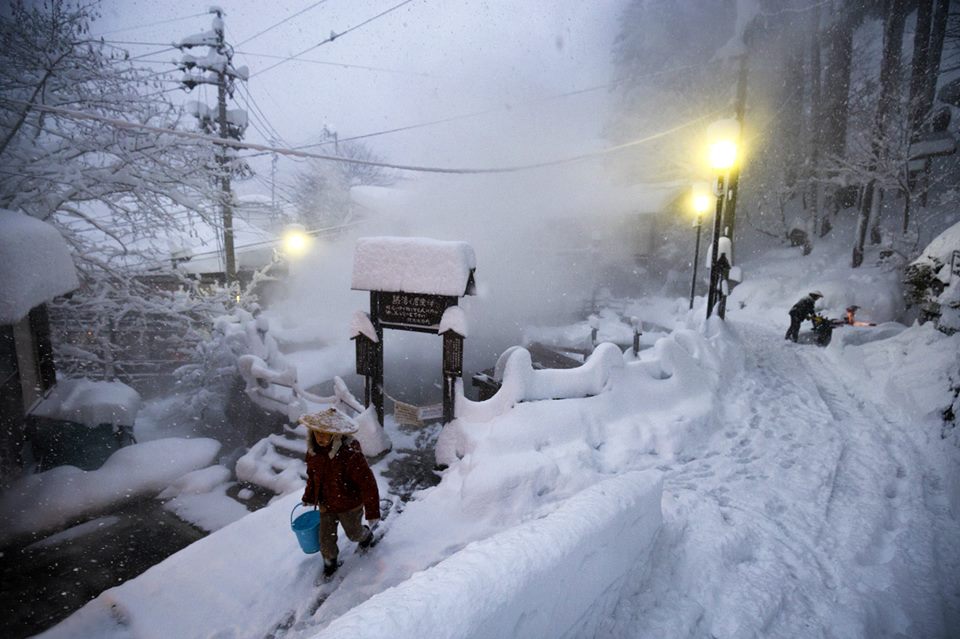 Congratulations and Welcome to the Nozawa Holidays Team
Nozawa Holidays has a long and rewarding history of working and living in Nozawa Onsen starting in 1991. Since then we have had may years of an amazing team of people from all over the world join us in helping guests and each other have a very memorable stay in Nozawa Onsen Japan.
We look forward to having you as part of the team and continuing this amazing tradition in the beautiful Nozawa Onsen.
Some homework and handy tips and videos  to make the most of the season working in Nozawa Onsen.
Working Holiday Visa Japan
Most applicants are able to get a Working holiday Visa if you can please confirm you have applied or that you have already received your visa. It is a necessity for employment in Japan. Please be careful what you write on the application if still applying as you are mainly supposed to be coming for a holiday they assume so cannot be working in one place like Nozawa for more than 3 months. Please check forums for hints.
Japanese Study
Hope you are brushing up on your Japanese skills, if you are already a speaker then will be very handy for work, if you are new to it then will be handy for just talking to locals, ordering meals and in general for getting around Japan if you have a bit of Japanese. Duo Lingo is not a bad starting point but nothing beats immersion and talking to Japanese people. Here is a link to some handy phrases; https://storylearning.com/learn/japanese/japanese-tips/basic-japanese-phrases
What to expect
Nozawa Onsen is a ski resort, a very special one steeped in Tradition and
history. The food is delicious, skiing amazing, onsens awesome and locals some
of the friendliest in the world.
We are blessed to be a part of this community and have been for over 20 Years
now and cherish our position and friends in the town. Overseas guests are still a
relatively new phenomenon in Nozawa Onsen and at all times locals and their
customs need to be respected. They will love having you here as will the guests
and us.
We work pretty hard to make sure all of our guests have an amazing experience
at our Lodges and Houses, on the slopes and in the Village. Having so many
repeat customers every year, and so many great comments from them is very
satisfying and shows we are doing it right
Here are just a few to give you an idea;
Just wanted to say thanks for providing excellent facilities and hospitality. You
run a very friendly, relaxed yet professional operation and provided excellent
advice and support to enjoy Nozawa onsen to the fullest.
Everything is great and MORE! All promised on the website is produced to the
highest standard and beyond
I assure you my next visit will be longer. What an awesome location! I
understood you are fully booked for this season, but in case you have any
cancellations in one of your lodges for some weekend, please let me know. We
are staying in Tokyo and would love to come back to see you all and the amazing
village
The team at Villa Nozawa were just fantastic, you are lucky to have such nice
people there as a support team, please say thank you to all. If you were visiting
Cairns would love a chance to catch up and to buy you a drink, Enjoy the
snow………… Lea, Doug, Pippa and Lachlan
Mark I am just back at work 2 days now and wanted to take the opportunity to
say thank you and what a brilliant team of people you have in the lodge. I was
really impressed with all of them, in particular Luke, Mariko and Rene, very hard
working, always helpful and friendly, inclusive and fun. They made us feel like we
were the only guests staying there even though they were flat out
They were brilliant and worked so well together with great regard for each other
as well as the visitors. It was such a nice atmosphere to be around everyday. Ski
instructors were excellent too in every way.
Will definitely come again some time in the future and am recommending it to my
colleagues.
Warm regards Anne Becker
The main theme here for us is it is our staff that make the difference to our
guests stay and their memories of their great holiday experience.
Welcome Team Nozawa Holidays
What to Pack for working in Nozawa Onsen
We supply you with a uniform consisting of Staff T-Shirt and Black Fleece. Instructors get Ski Jacket supplied and return at the end of the season. It gets cold in Nozawa so lots of warm gear and thermals are a must. You can get good cheap thermals and clothing in Japan. Uniqlo is great and cheaper than in other countries. Here is a great video on some things to bring with you;
Ski and Board Gear
We have a bunch of ex rental gear that is free to use for staff. It is in the Staff accom at the start of the season. Share it around
For anyone that wants something newer then Rakuten web site is great and the Japanese staff can help you to buy at the start of the season. We have mainly older boards and skis that you are welcome to use. Will need own clothing, gloves, helmets and goggles. Own Boots also highly recommended if going to ride a lot.
Otherwise the ski shops in Tokyo or Nozawa do some good deals Tokyo area is Jimbocho with an amazing number of shops.
Insurance
As mentioned it is a must trust me
Travel insurance with Snow cover and back country if you plan to go out there
Otherwise it can cost you a painful amount if something happens! Please make sure you have it
Check out this site (Australia) or any other travel insurance in your country.
https://www.comparetravelinsurance.com.au/ski-insurance/does-ski-insurance-cover-off-piste
International Drivers Licence
Also a must and easy to get
Just go to your local auto club like NRMA and costs about $40 for a year. A few tips for Driving in snow. Note we only let people drive if they want to and are confident to do so; Driving in Snow
Getting to Nozawa Onsen
Here is a great link with options to get up ; https://www.nozawaholidays.com/getting-to-nozawa-onsen/
Train or the Chuo Taxi are the best option for the time most are coming
As discussed we hope to have everyone there by around Dec 10th
If you have made different arrangements then let us know or discuss with your manager asap.
Welcome up earlier if like and there will be some work setting up and usually we do a work for board deal early on where you do a few hours a day for free board until the season begins and all the guests arrive if anyone interested please let us know
Sending gear up before or from the airport – Welcome to send up gear before you arrive
Can send to here
Lodge Nagano
(Your name)
6846-1 Oaza-Toyosato, Nozawa-Onsen- Mura, Shimotakai-gun, Nagano 389-2502
Tel no: 0269 670259
Here is a link https://www.nozawaholidays.com/courier-your-bags/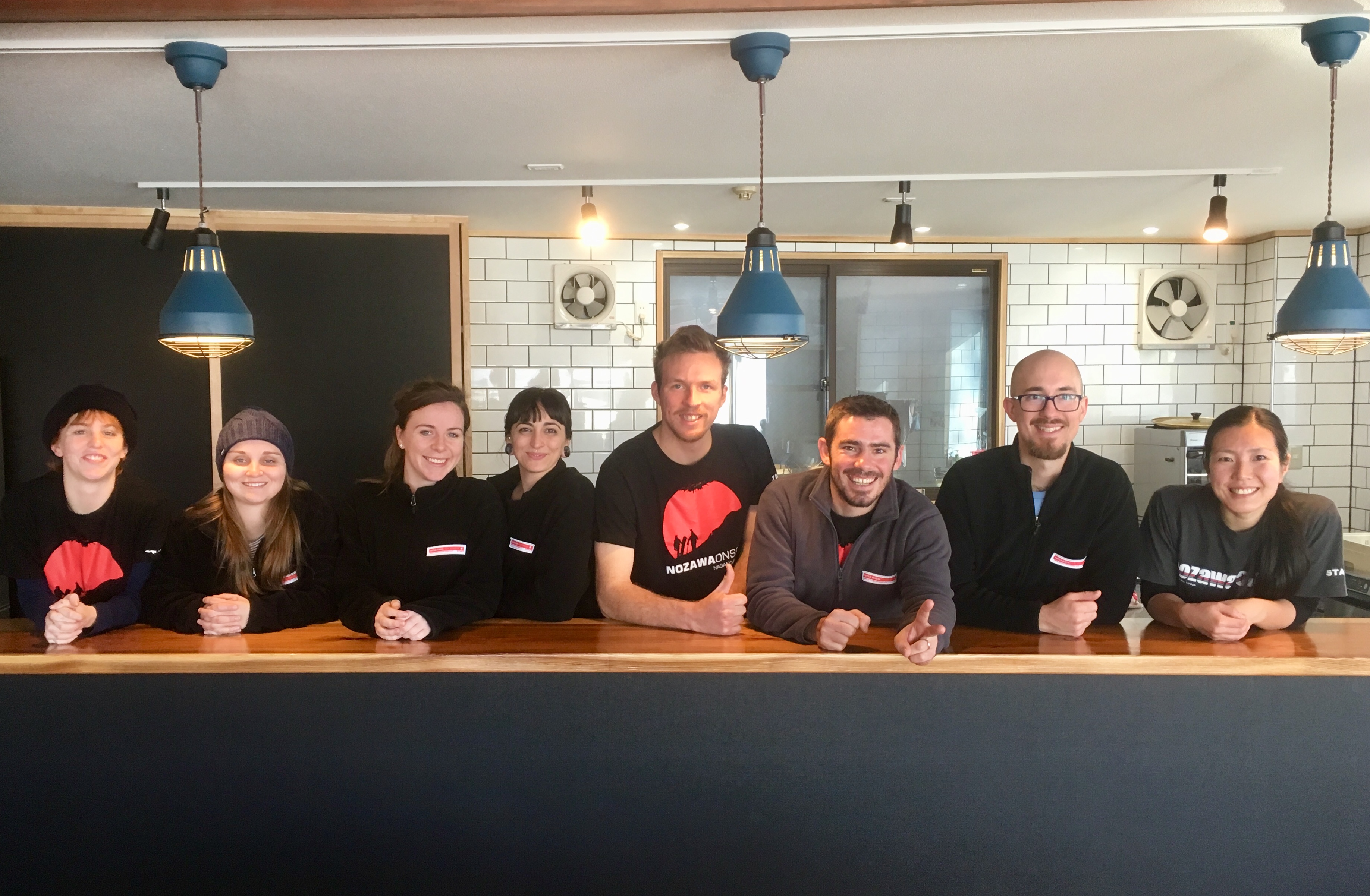 Register and Set up a Bank Account in Japan
When you arrive in Nozawa you need to go to the Town Hall "Yakuba" within 2 weeks after arriving and register.
– Use the Lodge Nagano Address above
– A few weeks later you will receive your " My Number" by mail please give the number to Yoshiko
– Open a Bank account can do with any Japanese bank but Japan Post may be easiest, just bring your Gaijin Card and  Passport. If any troubles ask one of the Japanese staff to go with you. Here are some tips https://www.timeout.com/tokyo/things-to-do/how-to-open-a-japanese-bank-account
– By the end of December please send all of the information to Yoshiko San her email is yoshibaumann@gmail.com 
* My Number
* Your full name
* Date of birth
* your address back in your home country
* e-mail address
* Japanese bank account details
– branch number
– account number
She will be sorting your pays so important to do the above 🙂
Pack your bags for a great season working with us in Nozawa
Here are some more great video links with useful info to get you into Nozawa Onsen mode before you arrive. We have a lot of repeat staff so will try and team you up with one of them when arrive too and they will mentor you along with your managers
– Orientation Tour of Nozawa. Great little clip to get your head around Nozawa Village and resort. We orientate every guest that arrives so good to know what you are talking about
– How to Onsen Video , Onsens are a huge part of the culture and fabric of the village we encourage the guests and all the staff to enjoy them. Good for the muscles after a big day riding and working and good for the earth with natural flowing hot water. Thanks to Luke for starring
https://www.youtube.com/watch?v=iS2YUMFAQ3g&t=2s
Finally don't forget to bring 
Your sense of adventure , Willingness to work and get into anything 
Respect for the locals and their customs 
We have assembled a great international team and we look forward to welcoming you all to Nozawa this season
It is truly a magic place with tradition, culture, onsens, delicious food, amazing snow and very friendly people
We also get a lot of terrific guests from all over the globe, many that come back year after year and expect that high level of customer service from all the Nozawa Holidays team. Trust you will continue the tradition. Yoroshiku Onegaishimasu.
Greetings from Nozawa Onsen your year round resort in the Alps in Japan
Follow Us on Facebook and Instagram https://www.instagram.com/nozawaonsenjapan/ and stay connected with what is happening in Nozawa
Look forward to meeting everyone at the Welcome Party if not before. We usually hold once most team members are in town so stay posted
Let us know if need anything in the lead up to the season and we all look forward to seeing you soon
Best Regards
Mark, Yoshiko, Luke, Mariko, Hugo, Akira, Masa and all the Team in Nozawa