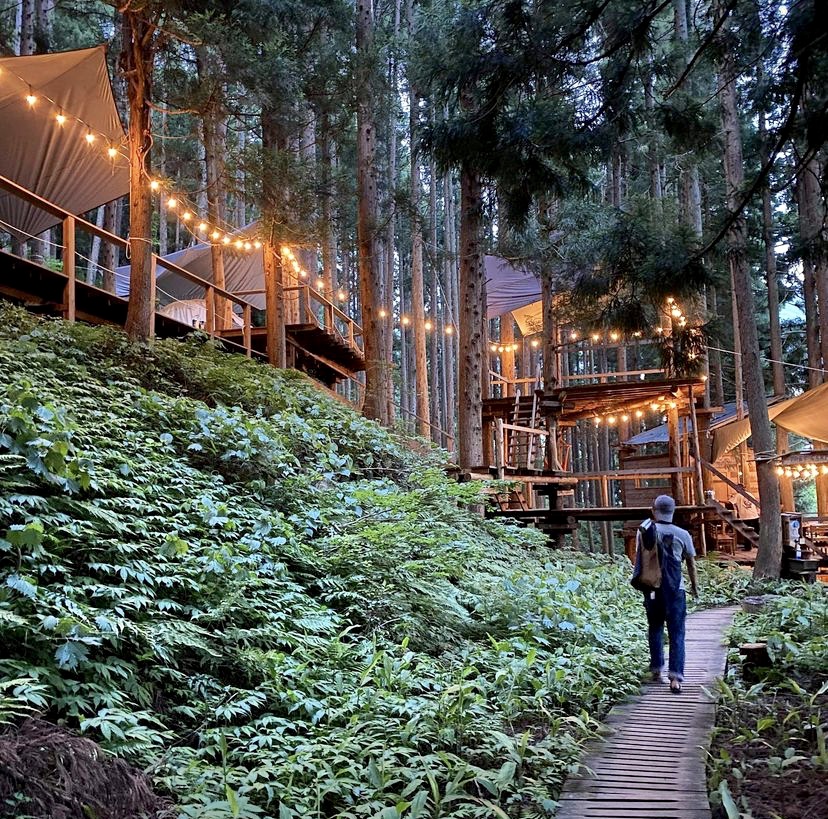 Tree House Nozawa Japan
Stay the night in a Tree House in Nozawa 
Looking for a different kind of getaway? Bet the kids will love you if you tell them you are camping out overnight in one of the coolest Tree Houses around. Kenji San and the team from Nozawa Green field have built this amazing set up in the forest of Nozawa and you can rent the whole thing for you and your friends for overnight stays. 
Part of your stay you can harvest fresh organic veggies from the field next to the Tree House. Would make for some delicious cook outs. If have sparked your interest head to the site to book; https://www.nozawagreenfield.com/tree-camp
Could be a great add on to one of our upcoming Yoga Retreats too. Here is a link with details the retreats; https://www.nozawaholidays.com/yoga/weekend-yoga-retreats-japan/
So grab some friends or the family and climb a tree in Nozawa. 
Tree House Nozawa Japan
If a tree house and camping are not quite your speed or can't convince your wife this is a good thing please have a look at all the amazing Accommodation Options available with Nozawa Holidays.
We have a wide range of;
Lodge Style
Self Contained Apartments and Houses
Traditional Ryokans and Minshikus
All located vert central in Nozawa Onsen Village. Close to Town, Ski Lifts, Hot Springs , Restaurants and all the cool things Nozawa has to offer. Here's a link to check them all out and book; Nozawa Onsen Accommodation