Weekend Yoga Retreats Japan
Summer is here in Japan and we will be running a number of Yoga Retreats up in Nozawa over the coming months. These retreats are perfect for you if you want to immerse yourself in yoga and meditation while relaxing in the natural hot springs, fresh local produce, and peaceful environment of a traditional farming village. Yoga and meditation classes are shared by an experienced instructor and long term lover of Japanese culture and language.
If you have a group already keen we can design to suit you and run at anytime. Please check out information on running your own retreat here ; Run Yoga Retreat Japan
If you would just like to come and join one of our retreats would love to have you along. Here are the dates we are currently Hosting Yoga Retreats this Summer
6 Night Yoga and Hike Retreat
Arrive Monday 16th of August 
Depart Sunday 22nd of August 
The Retreat includes all of the following 
6 Nights– Yoga and Hiking Retreat Nozawa
from Y99,000 per person, includes
6 nights Twin Share Accommodation w/Shared Bathroom Facilities
Healthy Breakfast Daily
One day Bike rental
5 Days of Yoga, one class per day
3 days Hiking
One day Hiking guide
Upgrade* to private facilities – Y1000 per person per night
Price is per person based on Twin Share, Single is 105,000 Yen

 
The Instructor for the retreat will be the amazing Rowie san otherwise known as the Spiritual Pretzel see below for more details
Weekend Yoga Retreats Japan
3 Nights – Yoga Weekender Short Stay
Two dates available at this stage
Weekend Retreat One
Arrive Friday 27th of August
Depart Monday 30th of August
Weekend Retreat Two
Arrive Friday 3rd of September 
Depart Monday 6th of September
from ¥39,900 per person, includes
3 nights Twin Share Accommodation w/Shared Bathroom Facilities
Healthy Breakfast Daily
2 days of Yoga
Free Use of all the Village Run Hotsprings
English Speaking Staff to help with all your needs
Price is per person based on Twin Share Single 42,900 Yen
Upgrade* to private facilities – Y1000 per person per night
The Instructor for these retreats will be one of delightful team listed below Rowie, Emi or Saphira
Weekend Yoga Retreats Japan
Nozawa Yoga Retreat Instructors
Rowie Sen Sei 
Rowie was born and raised in Melbourne Australia, and has now been living in Nozawa Onsen since 2019.
Nicknamed the 'Spiritual Pretzel' she has been practicing yoga since she was 16, and teaching for over 10 years.
Before moving to Japan, Rowie was working for India's largest Yoga Teacher Training school in South Goa, and hosting yoga retreats in Europe in the off season (summer). Prior to this she was teaching full time in some of Melbournes best yoga studio's.
Rowie is 500 E-RYT and has completed over a 1000 hours in certified trainings. She's studied with some of the most well known and highly regarded asana and meditation teachers in the world.
Her exposure to such varied traditions and teachers is what has inspired her original and unique style of teaching. Her classes are modern and authentic, blending her teachings from the East with the West. Expect to be welcomed whilst challenged without feeling intimidated.
Emi Sen Sei
Emi is a passionate Hatha yoga teacher – not only on, but also off the mat – with a deep motivation to explore the essence of life and to "live life to the fullest". Emi has an extensive and international background in hospitality . Because of 9 years being Qatar based international flight attendant truly ignited her passion for yoga.
She loved being a flight attendant and still love traveling abroad (as of now 60countries conquered !!) , but there was always this little voice telling her:without sleeping disorder,need to feel feet on the ground . Just before Covid 19, she did resign from long carrer flying and went to do Yoga teacher training in Rishikesh, India back in 2019 and 2020. Now she offers English-friendly Hatha Yoga class as well as English/Japanese bilingual class in her hometown ,Kanazawa. With an outgoing, friendly personality, she enjoys connecting with people and shares the benefit of Yoga.
Saphira Sen Sei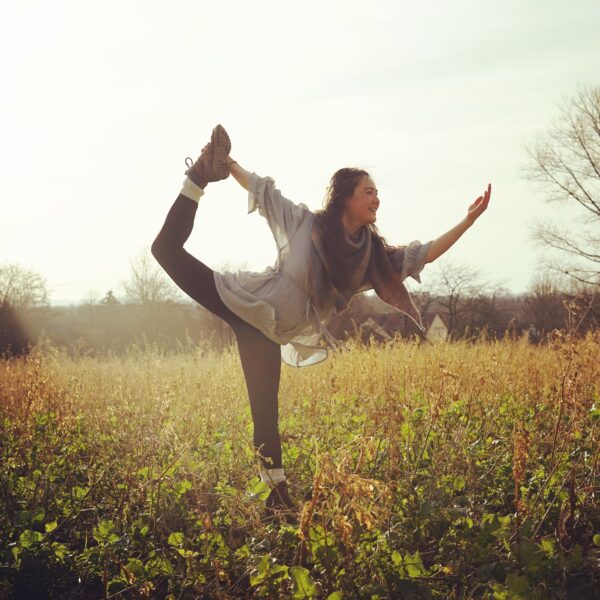 A yogini, artist, and writer. Born in Japan, where a large part of her family lives, she has been navigating and moving through two cultural worlds from an early age. Saphira has lived in Europe for most of her life, where she completed her 200-hour Yoga teacher training at Studio YogaOmline.
Recently, she decided to return to Japan to share her love for yoga and creative writing. Since her return, she has been teaching outdoor yoga classes in Kanazawa and Hokuriku region, guiding her students to come back to themselves through practicing in the heart of nature. Being able to speak three languages fluently (English, German, and Japanese) makes it easy for Saphira to connect with her students from all around the world. As an author of several poetry books, she combines her creativity with traditional Hatha Yoga. Her calm energy and honest words will help you ground deeper into your heart and embrace every single part of you that makes you so imperfectly human.
For more information on the retreats go to this link Yoga Retreats Nozawa
BOOK NOW
Just fill in your details to book and we look forward to meeting you. Namaste
Yoga Retreat Booking Form