Day Trips from Nozawa Onsen
A lengthy skiing holiday in Nozawa Onsen holds plenty of things to do. Mostly ski! However, day trips from Nozawa Onsen can really break things up quite well. Likewise, visiting during the quieter, warmer months means it's a bit easier to hit the road (less stress of driving on the snowy roads, fewer people around, etc.).
Over this past Green Season, many of our guests spoke of using Nozawa Onsen as a break between the mad tourism of the bigger areas. Hiking, biking, yoga and even summer skiing and just generally hanging out with the family beneath the green mountains, have all kept smiles on faces. Turning to winter and I don't think we need to do much reinforcement of awesomeness there! We all know the magic of winter!
What about Nozawa Onsen as a base to explore some other fantastic areas of this increasingly popular country? Where the Nagano Prefecture (and slightly beyond) is concerned, Nozawa makes the perfect spot.
You can also check out a few easily accessible day trips from our traditional little farming/ski village via the Nozawa Onsen Guide.
Day Trips from Nozawa Onsen: Nagano City
It seems to make sense to begin with our Prefectural capital city. Nagano is just up the road, really. Only 40km away, the city which hosted the 1998 Winter Olympics is home to something truly special within Japan; Zenkoji.
Zenkoji Temple remains one of the most important to Japanese culture. It is truly unique in that it holds the first ever Buddhist statue brought to Japan. This particular statue is kept well hidden, however, a replica is shown to the public every six years. The next opportunity will be in 2021.
The famous temple is also unique for a different reason. Founded during the 7th Century, Zenkoji resulted in the establishment of Nagano city around it. It would be far more typical for a temple to be erected within in existing substantial population.
Zenkoji holds plenty for both the Buddhist devotee and the casual observer alike. From ornate statues and a dark, underground passage where visitors search for the "key to paradise", to the restaurants and stalls which surround it selling local specialties, souvenirs and some truly delicious meals.
Beyond Zenkoji and its surrounding market streets, there's one other place to check out in Nagano; Round 1. This is especially handy if you have kids with some extra energy to burn. Here you'll find games, karaoke, table tennis, baseball batting and pitching practice, 52 bowling lanes, the list goes on…
Day Trips from Nozawa Onsen: Matsumoto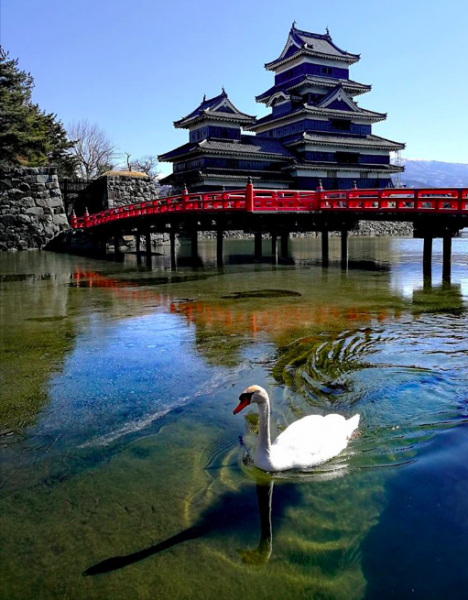 Mention of Matsumoto makes most people think of one thing; Matsumoto Castle. With good reason. It's beautiful. For a minimal fee, visitors will usually be offered the opportunity to go up inside the castle and check it out thoroughly. Adults and kids alike will be fascinated to see all the defence mechanisms employed within the wooden interior of this authentic castle. The viewing area on the sixth floor of the main keep also offers some pretty cool views of the city and the surrounding landscape.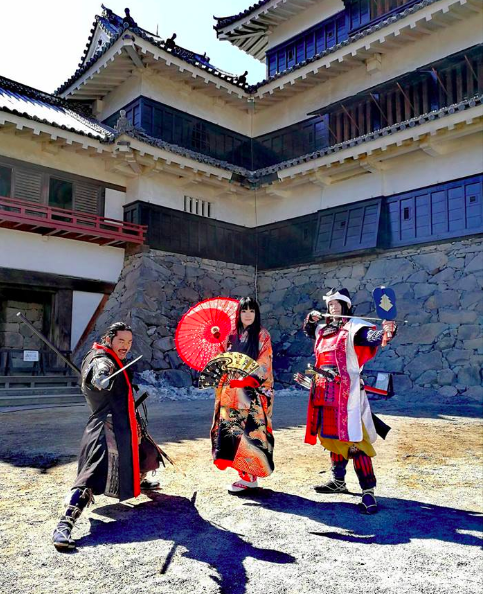 If all that isn't enough, you can get your photo taken with these folks who really seem like they know how to get into the spirit of things. Particularly the guy with the sword!
Day Trips from Nozawa Onsen: Togakushi Shrine
The drive itself to Togakushi Village is worth the effort on its own. Togakushi Shrine is under 50km from Nozawa, the road winding through forest and farmland with fresh vege stalls and cafes along the way. There's a lower, a middle and an upper shrine within the forest. Of particular note is the path to the upper shrine which is lined by over 300 huge cryptomeria trees.
If the natural beauty and specialty soba restaurants aren't enough for you when visiting Togakushi, it's got more… The Togakure Ninpo Museum is devoted to the local ninja school and there's also the Kids Ninja Village!
Tokamachi
Technically, you don't actually need to go to (the centre of) Tokamachi to reach the attractions concerned in this post. Literally just up the road, before you get to the city, there are turn-offs to both Kiyotsu Gorge and Bijin Bayashi Forest.
Located in the Joshinetsu Kogen National Park, Niigata, Kiyotsu is a volcanic gorge with some unique rock formations which appear quite similar to the more famous walls of Takachiho Gorge in Kyushu. Along the 750m tunnel built to view the gorge are four viewing points. So it's really no stretch physically, especially considering the walk is all but dead flat.
Like most places which see more Japanese tourists than foreign, Kiyotsu Gorge is busiest on a Sunday. Perhaps you'll want to pick a weekday. It's a particularly popular spot for viewing autumn colours but the inviting waters also make it an awesome place to cool off in summer.
Bijin Bayashi ("Beautiful Woman Forest") gets its name due to the fact the 90-year-old beech trees which fill it are said to resemble beautiful women. Whether you see that resemblance or not, the beauty of the forest is undeniable. Many local tourists bring their cameras back to visit during the different seasons and see the four distinct personalities of the forest.
Kanazawa
Kanazawa is the furthest from Nozawa Onsen where this short list is concerned. However, those with a JR rail pass will have no trouble getting to the city quite quickly. We've certainly had guests turn Kanazawa into a day trip in the past and all came back with smiles. Those who would prefer to drive may like to turn it into an overnight, with the road trip taking about 3 hours each way.
The city has been enjoying an increase in tourism in recent years, owing to both the Shinkansen line (the same which runs through Iiyama to bring people to Nozawa) and the comparisons to Kyoto. Many things people love about Kyoto they will find on a smaller scale in the much quieter city of Kanazawa.
Like Kyoto, Kanazawa too escaped damage during the air raids of WWII. Earlier, during the Edo Period, the city's Maeda clan were second only to the Tokugawa in terms of feudal power. As such, the city enjoys more than its share of cultural attractions. Many call the gardens of Kenrokuen the most beautiful in all of Japan, while much of the old town remains in very good condition. There's also Kanazawa Castle, the old Chaya entertainment districts, a strong samurai culture and some amazing places to eat!
Kanazawa is truly an important cultural centre continuing to provide an alternative to places like Kyoto in the face of increasing tourism numbers.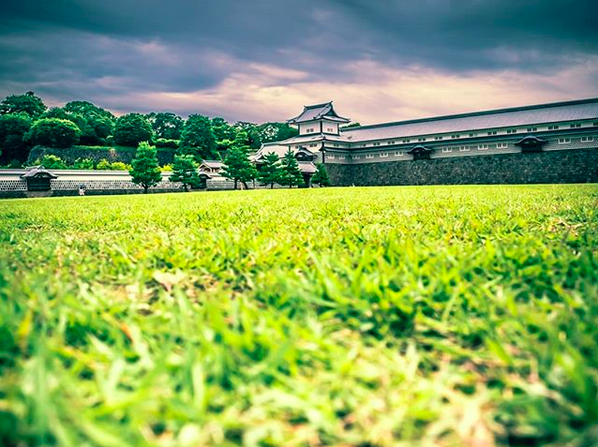 Are there other ski resorts near Nozawa Onsen to ski for the day?
Check out all our Nozawa Onsen accommodation options to choose the best base for your stay in Nozawa Onsen and surrounds. All of the day trips mentioned are accessible in all seasons.
All images https://www.instagram.com/japoblong/
Day Trips from Nozawa Onsen