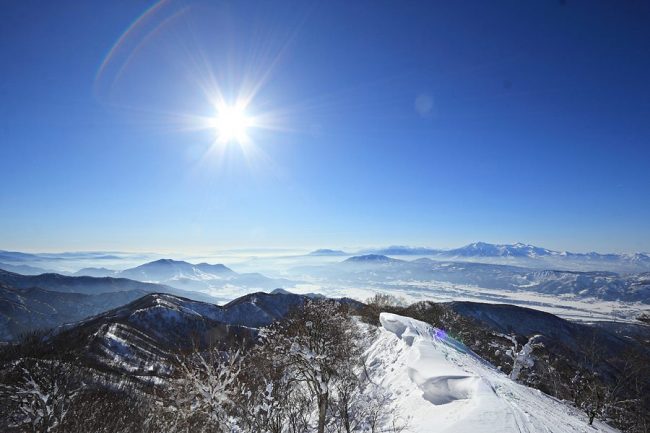 Back Country Touring Nozawa
Nozawa Onsen is one of the oldest and longest running Ski destinations in Japan. People first starting sliding down its slopes in 1923 and even earlier. It has a long and proud history in all skiing disciplines and has produced many Olympic level skiers in downhill, jump and cross country over the years. Infact more than any other town in Japan.
Probably due to Nozawa's strong and proud history with on piste pursuits, back country has taken a little while to get on the map. But make no mistake the surrounding terrain of Nozawa Onsen and the fast that it is one of the snowiest places on the planet make it a back country mecca for those with the skills, equipment and experience to enjoy it.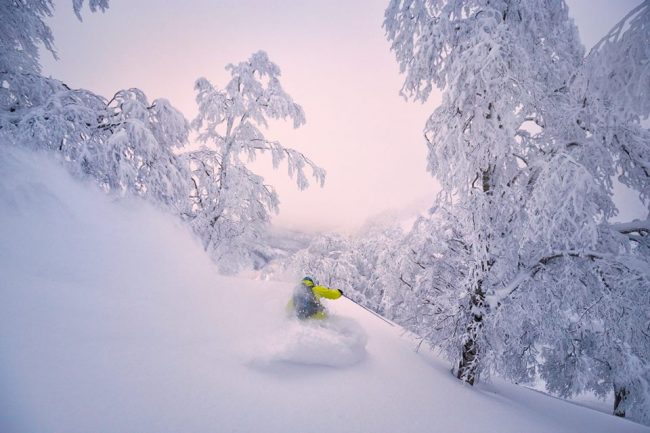 Back Country Touring Nozawa Onsen Japan – some History
I first started working for the Nozawa Onsen Ski Patrol in 1991 and the resort was very busy. There was a ski boom going on in Japan and there was probably 3 times as many skiers in Nozawa as there is today but all domestic Japanese skiers. However no one was venturing out of the resort boundairies so it made for some pretty busy times on the slopes. We had the whole back country more or less to ourselves for more than 15 years.
It has only been in the past maybe 7 or 8 years that back country skiing has become popular in the area, it would be fair to say that the exploration was brought about firstly by overseas visitors to Nozawa. The Patrol and the resort were not 100% sure how to deal with this influx of back country enthusiasts. There main concern was and remains for the safety of those venturing out of bounds and to be sure that those skiing within the resort are not affected in anyway.
There is naturally dangers associated with venturing outside the resort boundary. If you are prepared and experienced then those risks are lessened greatly but if you are not and don't know what you are doing the results can be bad and have often ended up on serious injuries and death. The wild open spaces of the mountain areas are much like the ocean and you want to be prepared.
Rules and Preparation
Together with the Japanese Mountain Associations, Nozawa Onsen ki Patrol and the Resort have created some guidelines for anyone venturing off piste in Nozawa. Here is a great PDF that lays out some great information on what you need to know and do before heading out; http://www.nozawaski.com/en/pdf/backcountry_users_en.pdf
One of the big things that the resort insists on is having the right equipment and knowledge including
Avalanche Beacon
Probe
Shovel
Food and Water
Headlight
Warme Clothes and Back up
Cell Phone that works
First Aid Kit
Lighter and anyting else to aid in safety and survival
The other major thing is to file a Back Country Plan Report with the Ski Patrol office before you set off. Havng been involved with quite a number of rescues in Nozawa it is not an easy task especially after dark. It is a huge National Park we are surrounded by and it is very much a needle in a haystack like feeling at 1am yelling out your name deep in the snow.
Here is a link to the type of form you need to fill in and lodge with the Patrol but please get the exact  one from them at the Patrol office at Nagasaka or Yamabiko ; https://nozawaski.com/report/4227/
Back Country Touring Nozawa Onsen Japan – Nozawa Ski Patrol Requests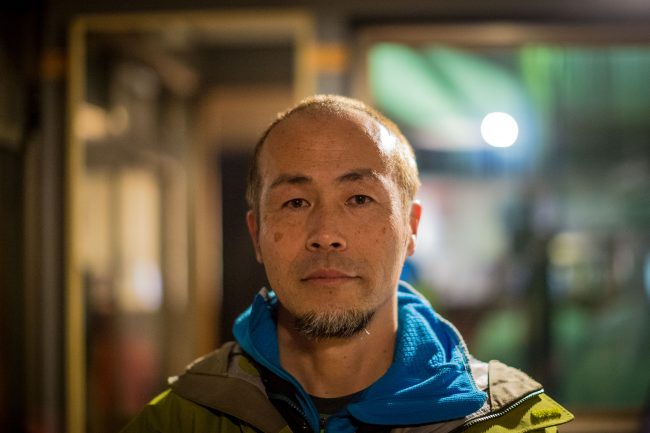 As long as you follow the guidelines and are prepared the Ski Patrol do not have a problem with you venturing into the back country but it is totally at your own risk so make sure you know what you are doing. If you need to be rescued the Patrol will come to your aid if can reach you but it is going to cost you. Rescues can be very expensive and generally not covered by most travel insurances.
A few requests from Tatsuya Kono the head of Ski Patrol in Nozawa Onsen. They have come to the conclusion that people heading out of bounds do so at own risk but do not want you to affect anyone riding in the resort area.
Please do not cut between the cat tracks especially on the home trail. It can cause Avalanches and injure beginners below
Please do not ski the steeper runs namely Schneider and Utopia in the early morning before the resort opens as they have groomers with winches operating and some one could get injured
The mountains surrounding Nozawa are truly a beautiful place but they need to be respected and you need to
Read the conditions and make sure it is safe to venture out
Go with some one that knows teh terrain or a guide or study the topography maps well
Be prepared and bring all the necessary equipment everytime
Tell the Patrol and friends and lodge owners where you are going and when will be back
Be expereinced and at an advanced level of skiing or boarding
If you can do this it is an amazing and rewarding experience if not it can be dangerous. If you are unsure you can always join a back country tour and can book these with the Ski School Office at Nozawa Onsen Ski Resort
Stay safe and enjoy the mountains…