Happy Chinese New Year Nozawa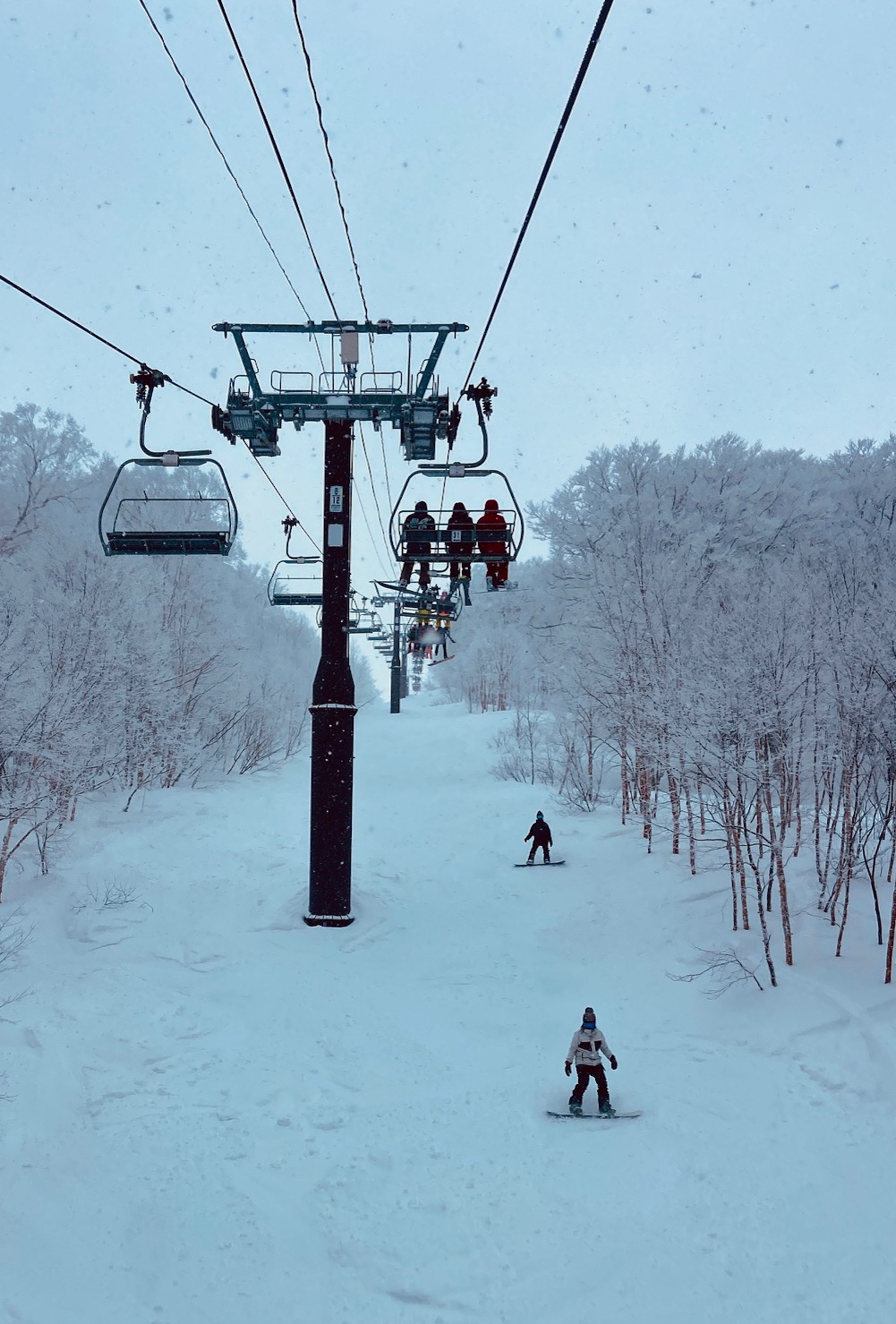 What a weekend in Nozawa 
Yesterday was a fantastic day on the mountain. The snow just kept coming all day and heavy at times. Was funny as I got on the Gondola after lunch it was sunny down the bottom but 8 minutes later when reached the top the snow was dumping down. Nice cold temps too which kept the slopes in good condition all day. 
Being the weekend and the start of Chinese New Year there were definitely more people around but didn't line up much at all yesterday afternoon. Most Tokyo folk will head off at lunch time today so this afternoon should be good too. 
Todays Japanese word is "Nichiyobi" which means Sunday. Always a special day. 
TODAY:
Temperature at the top; -8 degrees
New snow since yesterday; 0 cm
Base at the top; 175 cm
Snow conditions; Yesterday's powder is still there to ride today
Weather; Sunny Sunday straight up. Forecast showing scattered cloud and some snow showers for the top. Winds from the west at 20km/h.
LIFTS IN OPERATION: 
All lifts apart from the Karasawa Double are open.
RUNS OPEN: Same as yesterday.
SNOW FORECAST:
Although it's sunny today, the temperatures are still very low so wrap up warm! Tomorrow should be the same, cold and sunny with scattered clouds. The light snow showers will start tomorrow night and continue onto Tuesday bringing a huge dump of snow during the day. Hopefully by the end of Tuesday we will have more than 50cm of fresh snow! More fresh powder is on its way.
Happy Chinese New Year from all of us in Nozawa. Great to see all the familiar faces back this year. Xīnnián hǎo and Gong hei fat choy. Hope you have a great stay everyone. Great timing on the snow front. 
Tag #nozawaonsenjapan to share your day out in Nozawa Onsen!