A difficult question for the pre-holiday researcher. What are the must visit Japan destinations other than Tokyo and Kyoto? I have the answer for you. And it isn't what you were expecting.
Land of enormous mega cities, breath-taking volcanic landscapes, fascinating culture and… only two main tourist hubs. If you find yourself scouring the internet looking for must visit Japan destinations other than Tokyo and Kyoto, look no more.
Introducing Nozawa Onsen, the third point of Japan's Emerald Triangle. A village steeped in tradition and surrounded by nature. A perfect addition to your Japan itinerary.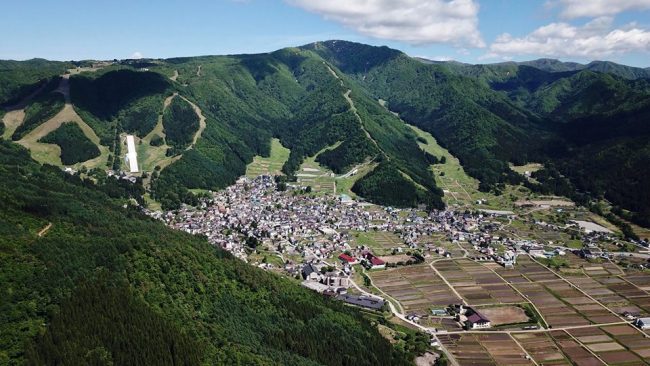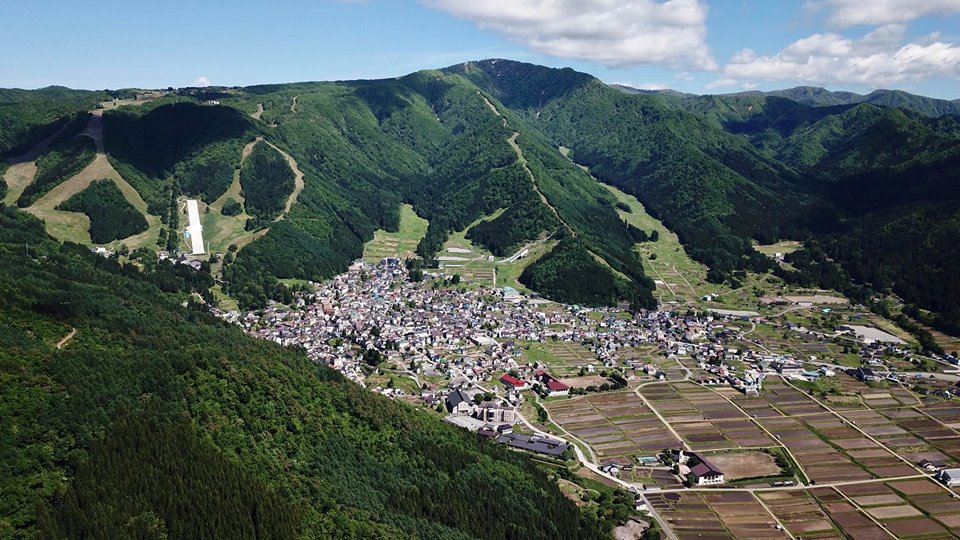 The Travelers Dilemma – Must Visit Japan Destinations Other Than Tokyo and Kyoto
Most tourists to Japan arrive with their focus squarely set on two destinations. Tokyo and Kyoto.
Search the internet for "Things to do in Japan" or "Japan Top Sights". This will inevitably lead you to a list of attractions dominated by these two cities.
This presents visitors with a bit of a dilemma. Sure, these two destinations are rightly on the bucket list. But what if you want to see what else makes Japan tick? It's no secret that the everyday culture and traditions of a society aren't really found in the tourist hubs.
Upon this realization you may be faced with several questions when trying to find must visit Japan destinations other than Tokyo and Kyoto
Where should we go?
Why should we go?
How would we get there?
When should we go?
To even consider going somewhere lacking reviews to back it up is a big ask. Why would you consider spending your cash on a destination which may not meet your expectations?
Well, confused traveler, worry not. I'm here to provide a solution to this head scratching dilemma.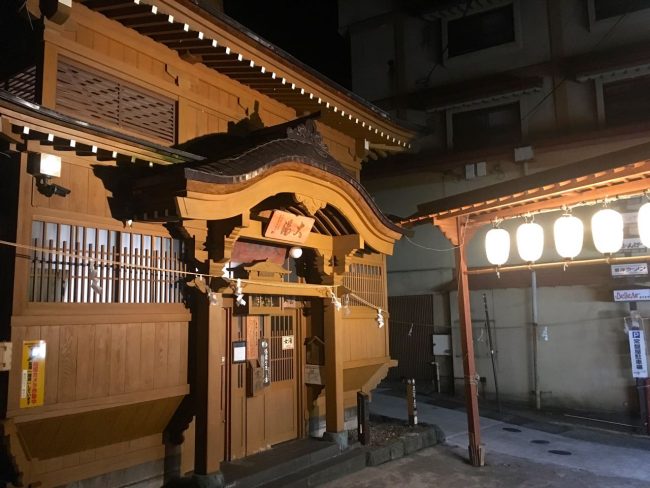 Where should we go?
Nozawa Onsen, a quaint village nestled in the Japanese mountains. It boasts delectable serenity, an abundance of activities and centuries of charming tradition.
Couple this with a host of friendly locals and 13 thermal springs (Onsens) and you're on to a winner!
Situated in Nagano prefecture, close to the city of Iiyama. Nozawa combines the convenience of excellent transport links with the seclusion of a rural mountain village.
Why should we go?
Nozawa Onsen epitomizes the traditional Japanese mountain village. If you're wanting to see the true rural heart of Japan, then there is no better place.
Small village does not however equate to dull. Being a world class winter ski resort, Nozawa Onsen is well versed in a range of activities for every taste.
For the risk takers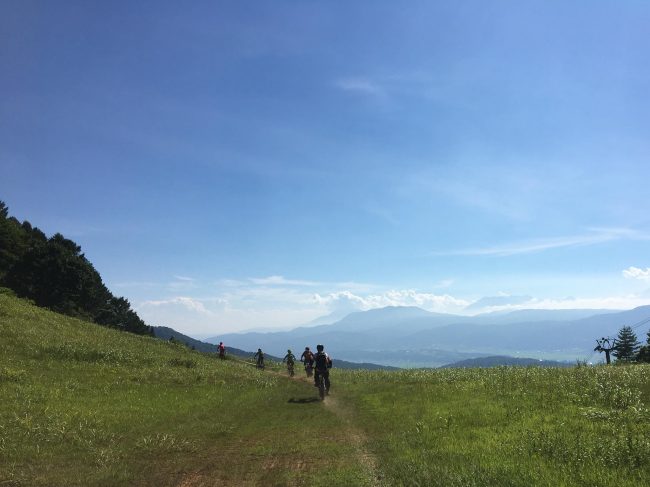 If you're after some excitement, skiing can be had in any season thanks to Nozawa's dry slope. During the summer months, the once snow-covered slopes are re-purposed as mountain bike trails.
If water sports are more your speed, Nozawa is located close to various lakes and rivers. Canoeing, kayaking and SUP are all incredibly popular during the summer months.
For the serenity seekers
Are you all about the quiet, relaxing life? Nozawa boasts 13 public Onsens. Each one surprisingly different from the others. From the interior architecture and décor to the very water itself! Explore and enjoy.
Nozawa Holidays hosts several yoga retreats throughout the green season. Why not coincide your visit with one of our retreats. You can really connect with the serenity of the mountains.
For the culture vultures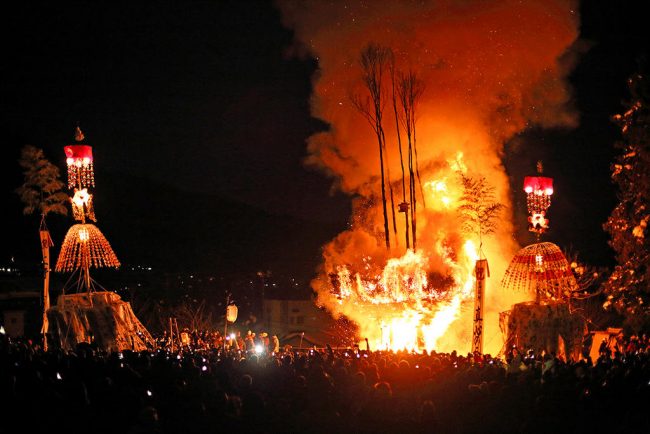 Dotted around the village are scenic shrines and traditional burial grounds. Lace up your hiking boots and head a little further afield. You will find outstanding cultural sites such as Kosuge shrine. A challenging but rewarding hike up a steep mountain path.
If you're all about food culture. There is no shortage of Japanese restaurants in the village serving a host of delicious dishes.
Throughout the year, Nozawa plays host to numerous festivals. These showcase the very best and the most unusual of Japanese culture.
Consider coinciding your trip with the Fire Festival in January or the Lantern Festival in September.
For more info, check out other things to do in Nozawa Onsen in the winter season and in the green season.
Accommodation
Accommodation options in Nozawa are varied and plentiful. Nozawa Holidays can offer a range of options to suit every taste and budget. All our accommodation is tastefully decorated in the traditional Japanese style.
Beyond a bed for the night, let us customise the accommodation selection around you. From en-suites and fully equipped kitchens. To centrally located apartments and self-contained houses. Nozawa Holidays has you covered.
Discounts of up to 50% are offered through large portions of the year.
Explore accommodation options, here.
How would we get there?
Nozawa is a surprisingly simple destination to travel to.
It is perfectly situated relative to both Tokyo and Kyoto to act as that rural getaway between experiencing the atmosphere of the two great cities.
Explore transport options in detail, here.
You have several travel options to Nozawa to suit differing travel styles and budgets:
Bullet train
The ultimate method of transportation around Japan. Particularly if you're planning to travel on the JR Pass. The bullet train can get you from Tokyo to the nearby town of Iiyama in less than 2 hours. Once in Iiyama, it's as simple as a short 20 minute bus ride directly from the station to Nozawa village.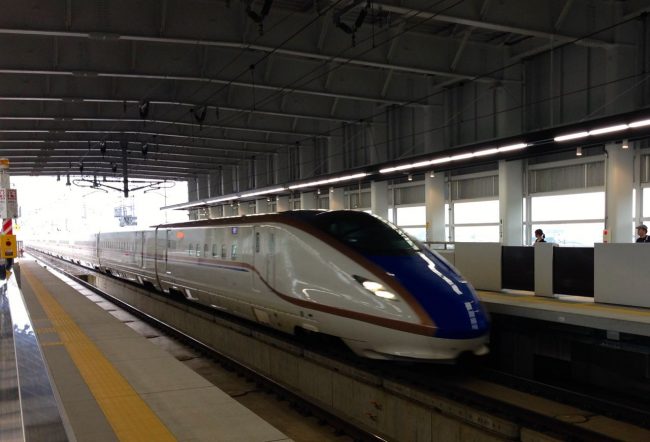 Local Train
Whilst slower, the local trains are extremely cost effective for the traveller not planning on a JR pass.
Coach
Say what you want, but I'm all about budget travel. My personal journey to Nozawa came from Kyoto via a 7 hour coach trip to Nozawa's regional capital, Nagano.
Whilst far from the quickest option, it is the cheapest for those not using the JR Pass. Add to this the fact that the coaches are modern, spacious and extremely comfortable.
What you're essentially paying for is a place to nap for 7 hours. You'll soon reappear in another part of the country.
From Nagano to Nozawa is also pretty simple. Take frequent trains (either local or bullet) from Nagano to Iiyama and hop on the local bus to the village.
Explore coach options, here.
When should we go?
Typically known as a world class ski resort, Nozawa also plays host to an activity laden green season. Basically, Nozawa can be visited at any time of year. There'll be a whole host of cultural, natural and adventurous activities at whatever time you plan to visit.
The green season provides heavily discounted accommodation. Hiking trails and cultural sites are more accessible at this time of year. The variety of activities on offer also increases!
On the flip side, winter in Nozawa is all about skiing and snowboarding. Deep snow may limit access to certain spots.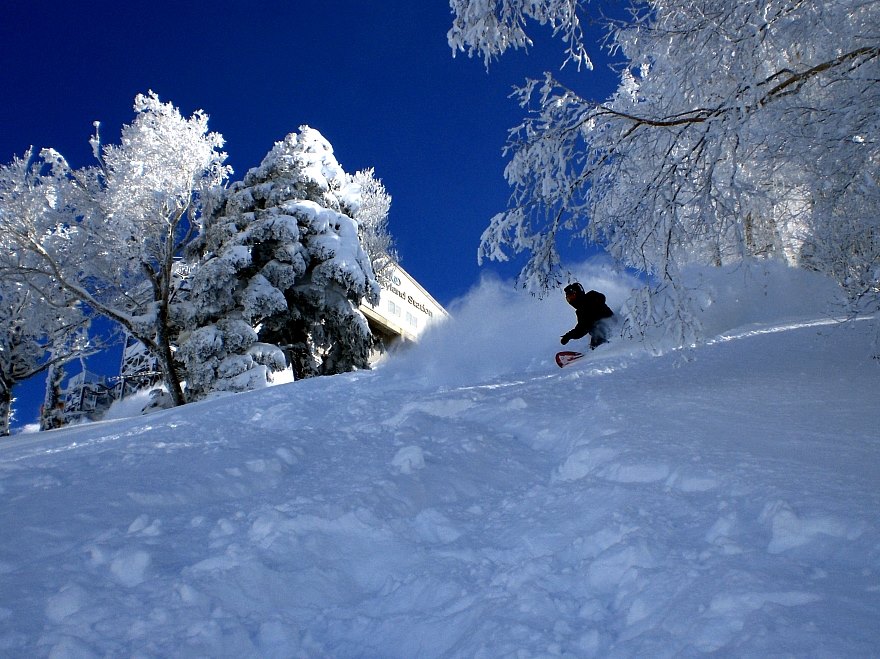 So there you have it. You asked for must visit Japan destinations other than Tokyo and Kyoto. The answer, Nozawa Onsen!
Got any questions about Nozawa? The Nozawa Holidays team are ready to assist!
Alternatively, the Nozawa Holidays website has a whole host of articles that will tell you everything you need to know.
Written by Sam Webster on behalf of Nozawa Holidays.