Mountain Biking Nozawa Onsen
Take on the single track forest trails, the Ski Hill Down Hills or, if you prefer, take the smooth ride down the Forest Home Trail.
Operating from the 1st weekend in July through to the end of August the Nagasaka Gondola rolls back in to action. You can put your Mountain Bike inside the Gondola with you and then cruise down in style on the amazing network of Mountain Bike trails that the local crew have built over the last few years.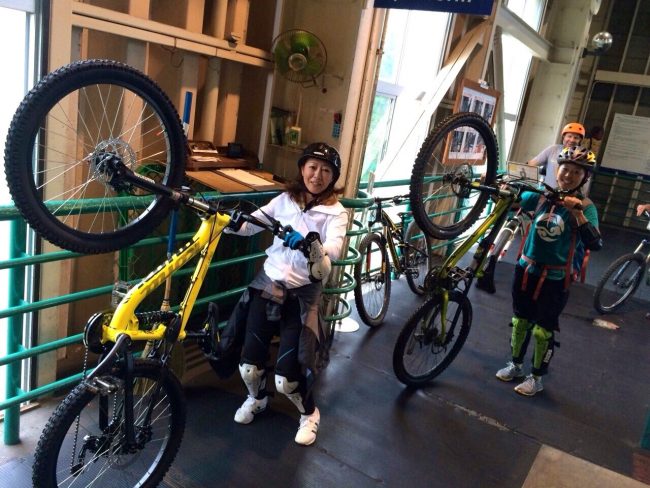 Mountain Biking Nozawa Onsen
The Scoop on Summer Gondola Ops
Open from Saturday 6th of July to Sunday 28th of August so for almost 2 months
Opening Times 9:00 – 16:00 every day. Saturday night enjoy the night view open 19:30 – 21:30 at night
Parking, if staying in the village you can just walk up otherwise there is Free Parking at the base of the Gondola in B Parking
The Average Temps at the top at 1400m above sea level over Summer is 19.8 degrees so a welcome cool change from Tokyo!
Mountain Biking Nozawa Onsen The Costs
Cost; Just to ride Adult 1200 Yen, Kids 600 Yen
With your Bike Adults 1500 Yen, Kids 800 Yen
Can get a whole day pass for Adults 3000 Yen and Kids Half price at 1500 Yen
Season Pass; Just like in winter you can get a Season pass for unlimited rides on the Gondola over the Green Season. Cost Adults 28,000 Yen and Kids just 10,000 Yen
Bike Rental, Equipment & Repairs
You can rent a range of mountain bikes from Take san and his team at Mt Port located at the base of the Gondola. Bike rentals cost about 5000 Yen per day including the protective gear. They also run lessons, guided tours as well as offer a repair service.

Mountain Biking Trails
There are various courses back down the hill depending on what level you are can check out the trail map or ask the staff. The total length of the courses from top to bottom is 10km so a very exhilarating ride down and not unlike the buzz you get from Skiing down over the winter months. There are Trails of different levels to suit everyone!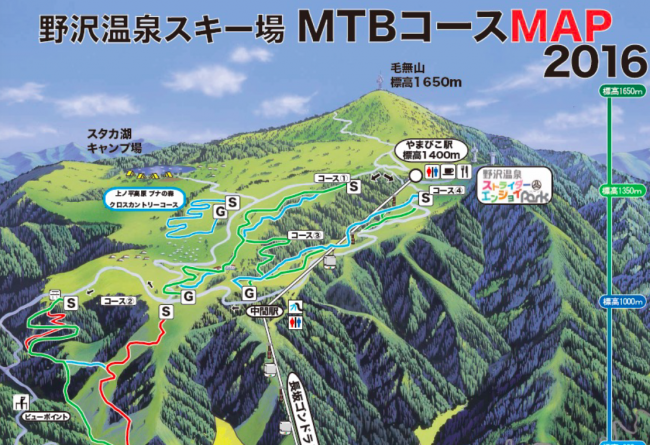 We offer a range of 3, 5 or 7 day Mountain Bike experiences that include Accommodation, Breakfast, Gondola Lift Ticket & Trail Guides. You can down load our PDF for information and pricing or email us at stay@nozawaholidays.com
Accommodation options
We have a Mountain Bike experience to suit any any level of rider.  If travelling by yourself there are single beds in dormitory style accommodation or you can book your own room. We have Twin, Triple and Quad share rooms ranging from traditonal Japanese Tatami rooms, to rooms with Western style bedding as well as Self Contained Apartments.  Small groups or large, we have an accommodation option to suit.