Nozawa Onsen Snow Report 31st January 2019
Yesterday was a cracker! It was blue skies and epic views on the mountain to go with what has been a mountain of snowfall lately. I'm pleased to tell you that there's more good news today. The forecast shows a few centimetres falling over what's left of the morning. The afternoon should see a bit more than a handful before tonight brings a hefty double-digit dump.
Beyond that, there are a few more centimetres to squeeze out of Friday before Saturday brings the sun. Good times ahead, ladies and gents!
So what exactly are we seeing at the top of the mountain now?
At 10:00 am today
Temp at the top; -2C
New snow since close;  0cm
Base at the top;  320cm
Weather; intermittent light snow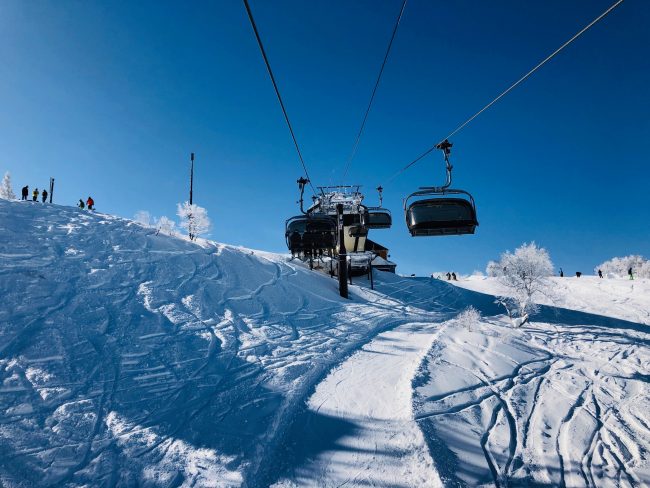 With the snowfall set to kick off again any minute now on this last day of January, it's a good time to remember that the season isn't even half over. We've seen so much snow and so many happy faces lately but there's still so much to come. Obviously, January is going to be the busiest time because of Aussie school holidays and the Fire Festival, etc. But that means only good things for the rest of the season. We enjoy a late finish to most seasons, right up until the start of May and Golden Week. Throughout April there's not only some great spring skiing to be had but also discounts on accommodation and lift tickets to go with them.
Don't hesitate to send us an email at stay@nozawaholidays.com if you have any questions.