Nozawa Onsen Snow Report 3rd January 2019
Another Magic Foot overnight, ladies and gents. Or 35cm for those who like our measurements metric and exact. We don't need to tell you much more about that. We could add that it continues to snow heavily this morning (as of 8 am). All in all, it's shaping up to be an epic day.
The weatherperson is suggesting we'll have the snow shovels out all day in the village. Tomorrow is expected to clear a little. Blue skies above a white mountain will see another awesome Nozawa day. Beyond that, the snow is forecast to continue falling. Saturday and Tuesday nights are currently looking the most likely to bring further double-digit dumps.
Temp at top; -7C
New Snow Since Close (8 am); 35cm
Base at Top; 220cm
Weather; Snowing (8 am)
All this fresh powder snow has us concentrating on sliding down the mountain and admiring the beauty of the village. But there's something else worth looking at in the snow. The snow monkeys! Our monkey tour is becoming increasingly popular, especially during January when we have more kids around. It's also a great way to break up a ski trip if anyone in your family is in need of a down day for aching muscles. Of course, we also have onsens and massage for that!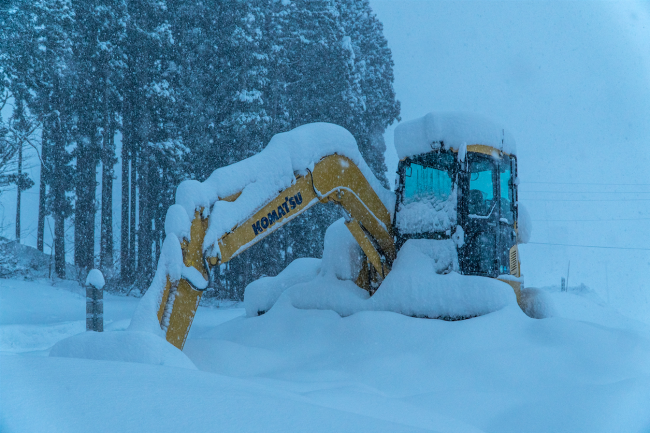 It's probably fairly obvious by now that the season has truly started to kick off. The great news is that we're only in the early stages of what is a long season. All things going according to plan, we should be sliding around up top right up until Golden Week.
See you on the mountain!