Nozawa Onsen Spring Snow Report, 7th of April 2019
After April's early onslaught, things have calmed a little to allow us to enjoy a view. There's still more than enough up top in terms of a base to ski upon. The only thing that might change in the few days to come is the clouds are rolling in. This looks set to mean good things for the top of the mountain. Snow is forecast but the warmer temperatures will mean this weather probably falls as rain down in the village.
So again, it's a case of getting up, taking a look outside and being not being disillusioned by the wet outside the window. This is typical of later in the season. Get up and get to the top of the mountain!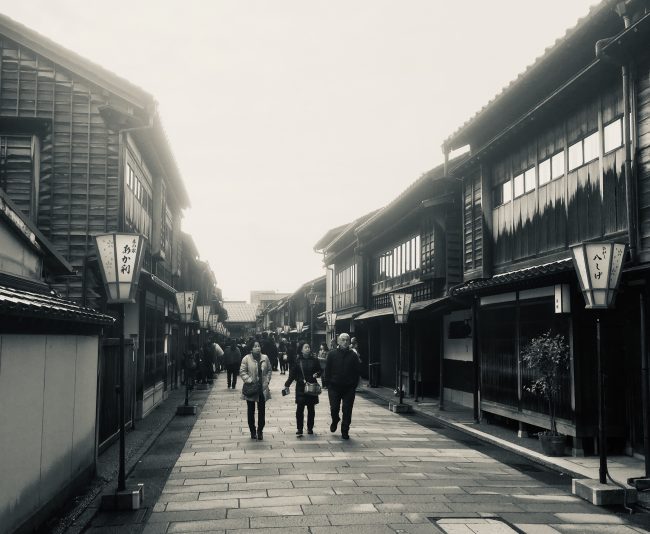 Failing that, there are plenty of other things to do if the weather isn't to your liking. There's Nagano city to Zenko-ji or Round One. There's Matsumoto to the famous castle. Or perhaps even a day-trip to Kanazawa, as a family of our guests did yesterday, They happened to be lucky enough to catch the sakura in full bloom and soaked up the atmosphere people wandering around in traditional dress enjoying hanami. However, even outside this busy time in Kanazawa, the city holds many treasures and makes for an awesome day out.
During any season, Nozawa is a fantastic base for day-trips. We did a post on that very subject not too long ago. Check it out below.
Don't forget, the resort is open right up until the end of Golden Week in early May. Nozawa Holidays, however, is open all year round. We'll be mountain biking, hiking to shrines and hosting yoga retreats before long. Make sure you check out our Green Season long-stay deal which means you can stay in Nozawa Onsen cheaper than you can rent at home!
For now though, back to today.
What's the official word from the top of the mountain this morning?
At 7:07 am;
Temp at the top; 3C
New snow since close;  0cm
Base at the top; 295cm
Weather; cloudy