Season Accommodation Resort Japan
When Autumn meets Winter in Nozawa 
Very pretty day up top at Yamabiko in Nozawa wth the fresh dusting and lots of people jumping on the Gondola to make the most of the weather and chance to play in the snow. Lots of amazing colours to absorb with reds, oranges, green, blue and white all competing for a spot in the line up. Who likes this little run just to the left of the Nagasaka Gondola top station? 
Always love this time of year as you get to see the transformation game that Mother Nature likes to play with us. Didn't see anyone busting out the planks up there yet but in just over 1 month from now we will hopefully see the lifts in motion. 
Don't forget Season Passes are on Sale until the end of October at just 58,000 Yen and we are doing some great deals for long term stays too. Head to the link for details and come and work and live in Nozawa this season; https://www.nozawaholidays.com/news/nozawa-season-pass-sale/
Hope you had a great weekend. 
Thanks Aerandir san for the photos.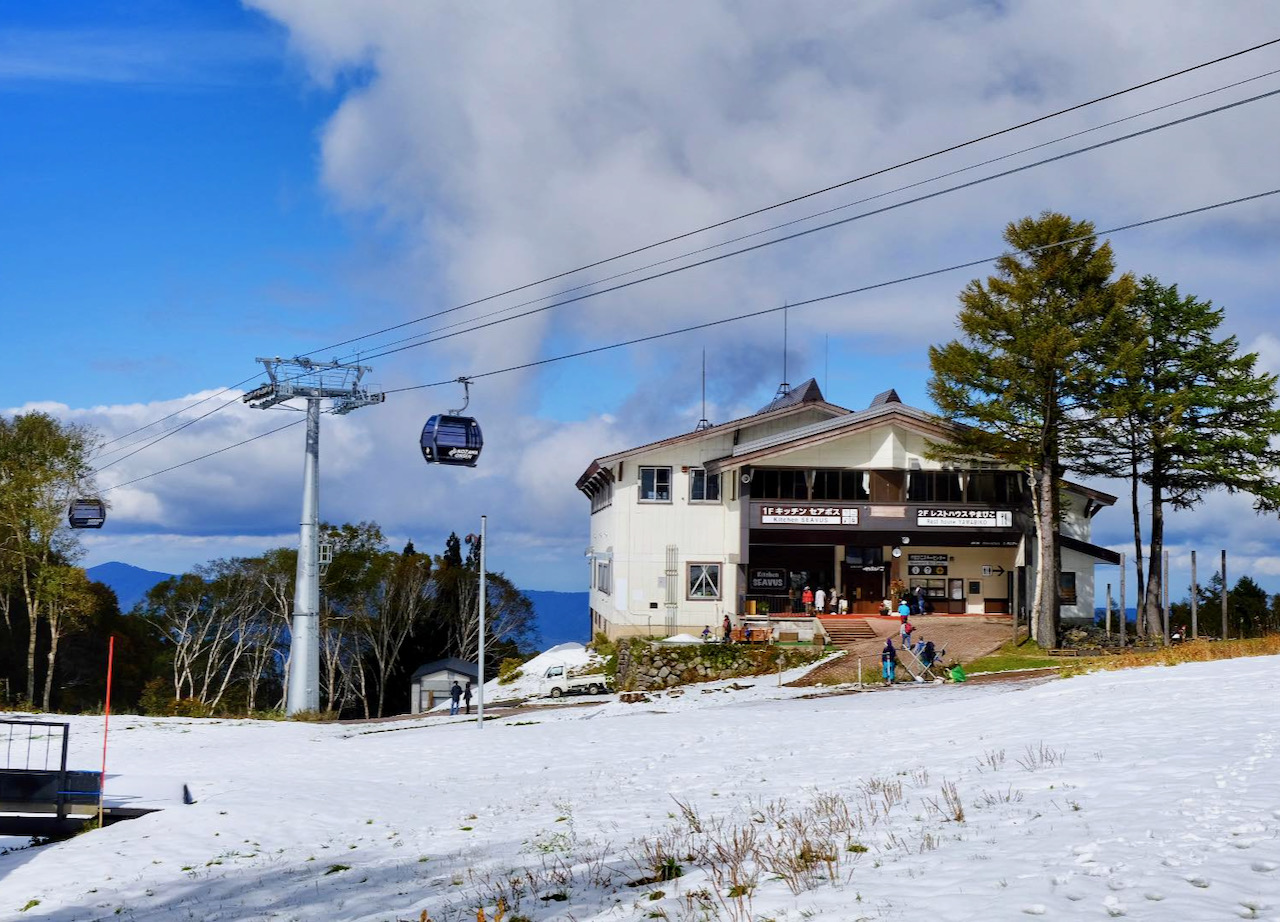 Season Accommodation Resort Japan
Nozawa Holidays are doing deals from 90,000 Yen a month to live and enjoy Nozawa for the whole season. Nozawa is one of the best resorts in Japan to spend a season with a unique traditional and charming village full of history and hot springs. There is also a contemporary side with amazing restaurants, cafes and bars to enjoy. Not to mention some of the best skiing you will ever experience.
If keen to do a season please drop us a mail to team@nozawaholidays.com
We have as wide range of amazing Accommodation options in Nozawa that are sure to suit everyone from Lodge style Rooms to luxury Apartments.
Hope to see you in the powder in Nozawa this season.