First Snow Japan 2022
First Snow of the Season in Japan 
The first fall at a ski Resort in Japan for the coming winter season was reported this morning at Kurodake in the north of Hokkaido. Mt Fuji has already seen some snow but Kurodake Ropeway is as usual our go to for first snow falls at a resort in Japan. The first now last year was on Oct 19th so two weeks later. Does this mean we are in for an early season this year? Who knows will have to wait and see but all the weather gurus are leaning towards another big season on the snow front with yet again La Niña year on the cards. We got buried last season so maybe a little less would be good 🙂 
First Snow Japan 2022
Kurodake was in Autumn mode just a few days ago with the "Koyo" or change in colours gripping the forest there. Check out these 4 photos for all 4 season in the area. Nozawa Onsen Ski resort will open anytime from the 26th of November snow permitting. Last season we opened on November 30th but generally it is more in the first two weeks of December. There is snow making facilities now though which have not been used much in the past. A bit of a cold front expected for Yamabiko this week too with temps getting down to as low as 4 degrees Celsius. 
For more info on what to expect month by month over winter in Nozawa check out this link; https://www.nozawaholidays.com/snow-conditions/
Nozawa Holidays Accommodations are open year round so we are ready to have you up anytime. Why not take the chance on an early ski and beat the rush this season. It is pretty amazing to be in Nozawa and see the seasons change.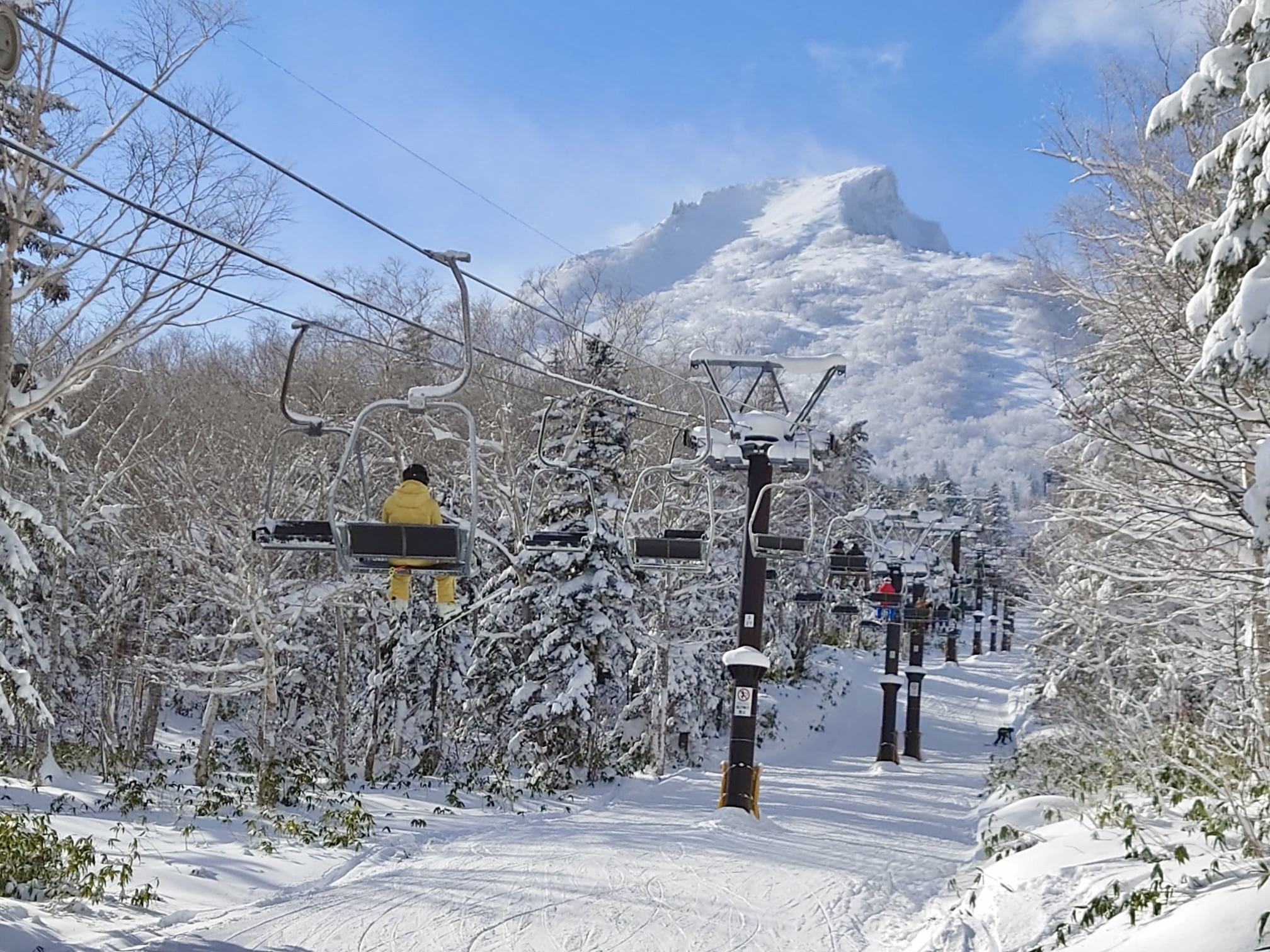 Photo @KURODAKEROPEWAY Arigatou Gozaimasu