If you've got little ones coming with you on your snow holiday then finding a ski resort that can offer quality child care is important! Luckily Nozawa child care has a few options for your kids. There's day care, private baby sitting and ski lessons.
Yumin Child Care – Day Care Centre

Right on the hill at the Hikage Ski Centre is the Yumin Day Care facilities for 1-6 year olds. This is a Japanese run centre with some English speaking staff and well qualified carers.
You can the Yumin Day Care centre on the second floor of the Hikage Information Centre. Get there by heading up the Yu road from town or by catching the free sled transport from outside the Nagasaka gondola.
It's worth noting that the centre operates from 9-12 and then 1-4pm so you'll need to head back to take the kids to lunch. Morning and afternoon snacks are included and there's a maximum capacity of 20 children so it's a good idea to book ahead. Nozawa Holidays staff are happy to make enquiries for you. Simply check with staff at your accommodation and we can give the day care centre a call.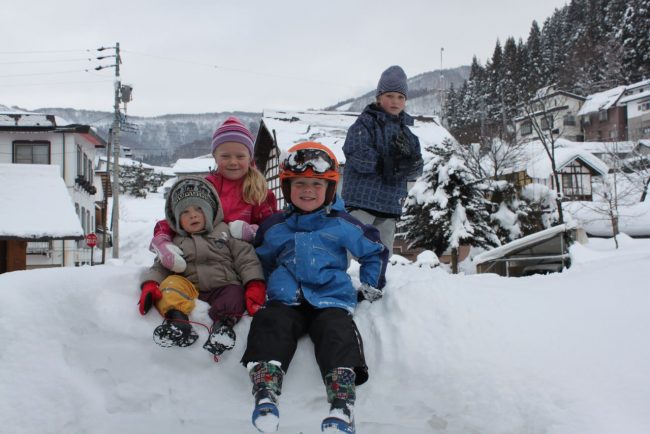 Nozawa Holidays Baby Sitting Service
You can organise a private babysitter through Nozawa Holidays if you're staying at one of our properties. We have English speaking and international staff that are experienced in looking after children. This is a great option for the evening when you'd like to explore the town. Have a night off and enjoy dinner or drinks with friends! Our babysitters can come to your accommodation or you can drop the kids off at the Villa Nozawa Kids Room. There's a fun climbing wall, books, games and TV.
Days and times are flexible and we're happy to cater to your needs. Although in busy times it's wise to book ahead. We have a minimum time request of 3 hours and a cap of max 4 kids per carer, but can organise extra carers if need be. Rates are as follows:
Here are some details
Hourly rate up to 2 children:                    ¥3,000 per hour
Additional kids (max 4/carer):          ¥750 per hour per child
Minimum request is 3 hours.
Maximum 4 children per babysitter.
Additional time charged per 30 minutes.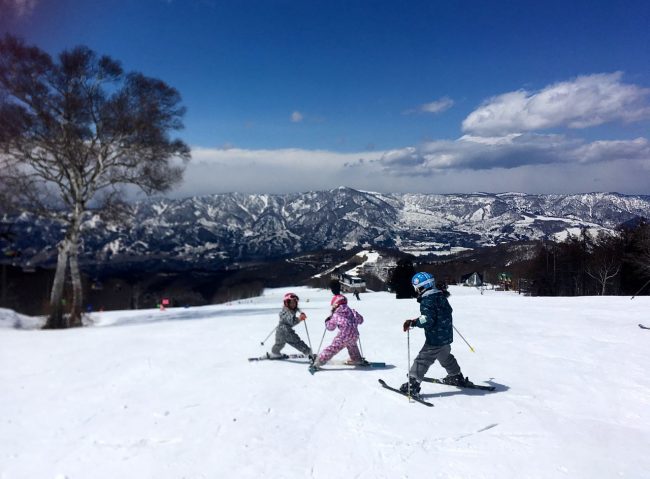 Ski Lessons Child Care

Ski lessons are a great option for making sure the kids are well looked after while also learning valuable skills. Nozawa Holidays offer lessons for little ones. For children who are new to the snow or under 5 years old we require you to book private lessons to get them comfortable and enjoying themselves with lots of individual attention.
Kids over 5 may enjoy being in a group lesson and making new friends. Group lessons require three days of full day lessons and we have a maximum of six children in each class. Kid's lessons are 10,500 yen per child, which includes a two hour morning session, followed by lunch and then a two hour afternoon session. See details and book here: https://www.nozawaholidays.com/lesson-registration/
There are few things in life as great as witnessing your kids seeing snow for the first time. They'll love seeing the world covered in white, making snowballs and playing in the snow!