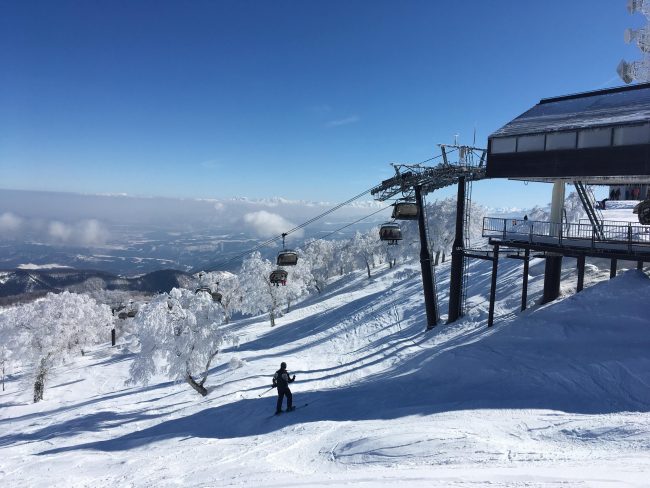 Nozawa Onsen Snow Report 22nd February 2019
What an amazing sight it is to look out the window and see the marvellous day we've been gifted. Even better – the view from the top of Mount Kenashi! It's all about sliding around under blue sky here in Nozawa Onsen today. We even got a few centimetres overnight to go with it. While we haven't seen the snow of earlier in the month of late, days like today rival the powder days.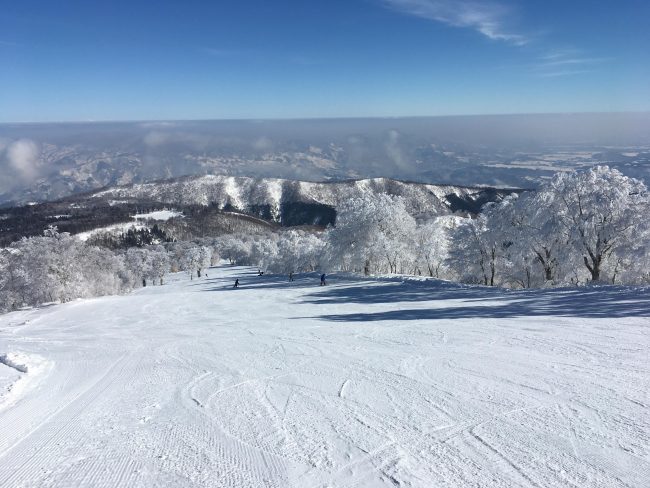 The forecast is for nothing but sunshine throughout the rest of the day. It's relatively warm which makes for a really comfortable and spring-like ski. We could see a tiny top-up throughout the day tomorrow before Sunday lives up to its name with more sunshine and blue skies. Further on, Monday night looks the most likely if we are to get anything substantial during the next week. Even if we don't, it's difficult to complain when enjoying amazing days like today!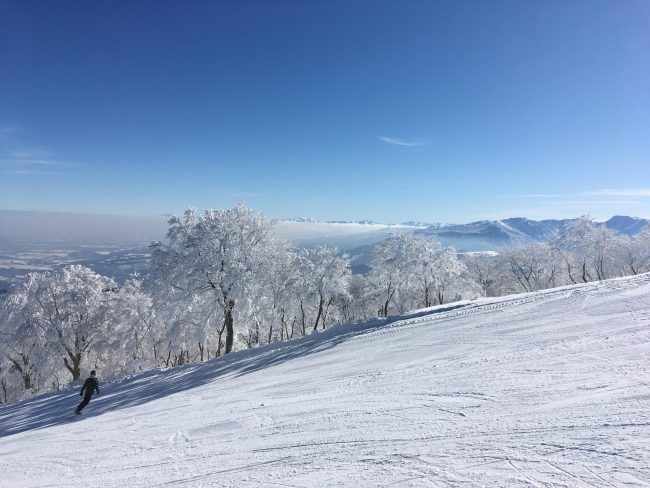 What's the official word from the top of the mountain?
At 10:00am;
Temp at the top; 0C
New snow since close;  3cm
Base at the top; 270 cm
Weather; sunny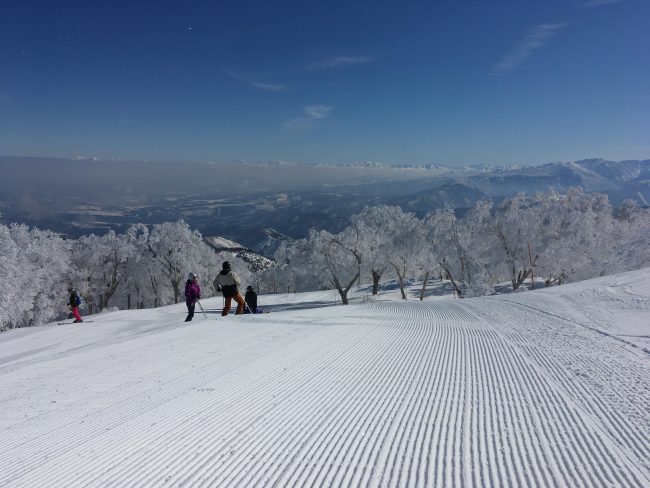 While we may expect things to change on any given day, current conditions are a reminder of spring. During March, April and even a bit of May, there are discounts to be had on both accommodation and lift passes. That's right, our season typically continues right up until the end of Golden Week.
Don't forget to check out our Magic March packages and Spring Skiing for all the details. As always, feel free to hit us up with any questions at stay@nozawaholidays.com.
Beyond that, let's not forget the hidden gem of the Nozawa Onsen calendar year; the glorious green season!