Shigakogen Open Season 2022
Our neighbours have started skiing in Shiga Kogen! 
Yokoteyama the highest ski resort in the area at nearby Shiga Kogen has officially opened on the 18th of November. The bottom of the resort is at 1750m above Sea Level and the top at a lofty 2305m so they tend to get more snow and colder temps in the early part of the season. 
Conditions are still marginal and looks like they have been using the Snow guns to make some extra snow but that fall last week was enough to give it the green light. Eager skiers and boarders turned out on mass yesterday to enjoy the sunshine and first tracks for the season.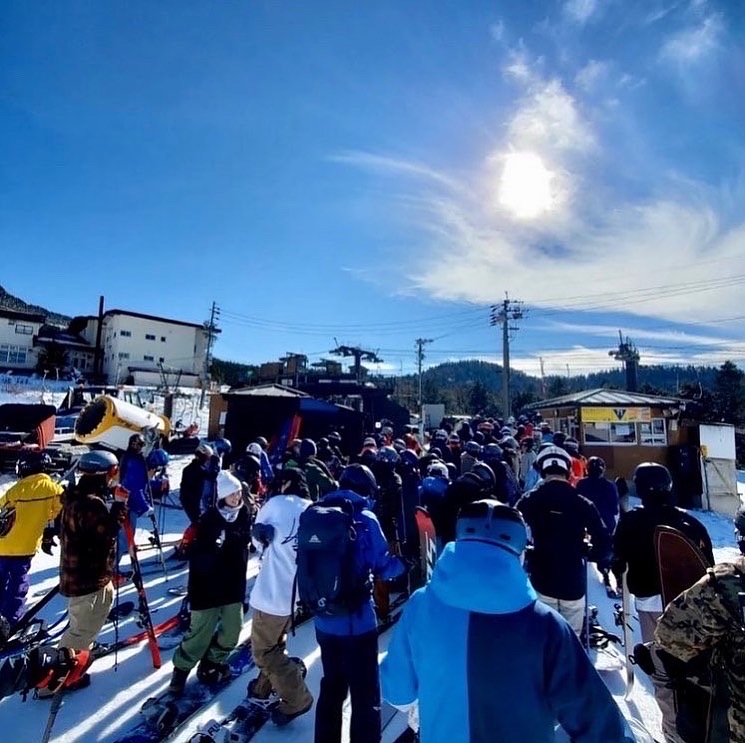 Shigakogen Open Season 2022
Combined with a visit to the famous snow monkeys not a bad day trip from Nozawa and just under 1 hour drive. At Nozawa Holidays we will often arrange transfers for guests to Shiga Kogen early season until Nozawa opens up. 
Check out more on the area in this little blog post 
https://www.nozawaholidays.com/accommodation-nozawa-onsen/road-trip-nozawa-onsen/
The forecast is looking like some more snow for Yokoteyama today and Wednesday. Unfortunately Nozawa will be too low and miss out. Maybe time for another road trip. If heading to Yokoteyama be sure to check out Japan's highest bakery on top. Have a great weekend. 
Photo @ueno_masayuki Arigatou Gozaimasu