Road Trip Nozawa Onsen
Nozawa is a small rural village surrounded by mountains. I still remember the very first time I rounded the bend and saw the town for the very first time over 30 years ago. I thought wow this place is something special and I was right. IN a busy ski season we rarely get to leave town as joust no time. Maybe an occasional trip to Iiyama for groceries but even they will deliver. I do like a quick run down to Hirano Cake shop though for the best cakes and pastries this side of Paris.
When things start to slow down and the crazy amounts of snow on the road begin to ease it is nice to jump in the old Van and head off to explore some of the amazing mountains and other towns that surround us. With so many unique and picturesque destinations it really is beautiful.
Road Trip Nozawa Onsen – Shibu Onsen and Shiga Kogen
Shibu Onsen
Shibu Onsen doesn't have a Ski Resort and Shiga Kogen doesn't really have a village but combined they will blow your mind. Located exactly 30km from Nozawa Onsen it takes about 45 minutes to drive across and is quiet scenic depending on the way you go. Shibu Onsen is near to Yudanaka Onsen which is famous for the Snow Monkeys and has put it on the map a bit. It is popular with Japanese Onsen lovers and the little restaurants and 80s style shops and novelty outlets make it a unique destination and a bit of a trip back in time.
Shibu has a rich history dating back some 1300 Years and it was originally a stop for pilgrims making their way to Zenkoji Temple in Nagano. Like Nozawa it has 9 public Onsens but unlike Nozawa the system is a little different. You need to be staying at an Inn in the town to get the Key to enter any of the Onsens. Found them not as toasty as Nozawa  but still a great set up. Cool to get dressed up in the Yukata and wander the streets and soak in the Onsen and history.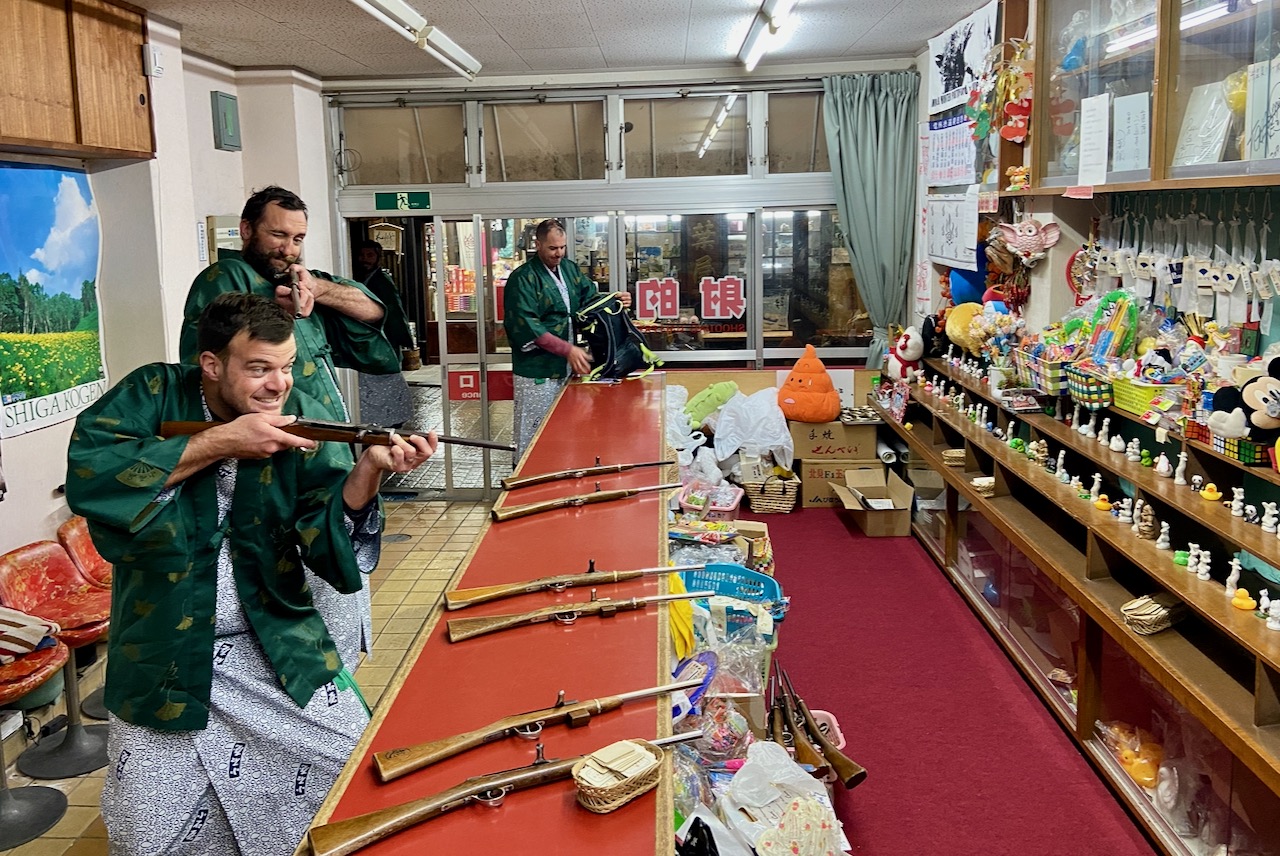 Shiga Kogen
One of the nearest Ski Resorts to Shibu Onsen is the amazing and expansive Shiga Kogen. It is only about a 20 minute drive depending on where you are going to in Shiga. The range is a combination of 18 seperate ski resorts and 66 lifts which combined make it the largest Ski Area in all of Japan.
It takes a whole day to ski the resort from one end to the other and back again but well worth doing and lots to see and explore on route. Some of the peaks are over 2000 m high so can often be getting snow up there earlier and later than other resorts. Yokoteyama is the resort in the southern end and a bit of a favourite of mine with the peak reaching a loft 2305m above sea level. It also hosts Japan's highest bakery and a Crumpet cafe.
On our Road Trip we were lucky enough to score a Magic Foot of snow at the end of March and nice cold temps so the skiing was amazing and made it even easier to explore. The overall vertical of Shiga Kogen is just under 1000m so less than Nozawa funnily enough but the massive amount if terrain is sure to impress. We had a ball with the team from Nozawa Holidays lots of snow, Onsens, food and laughs. Look forward to the next adventure…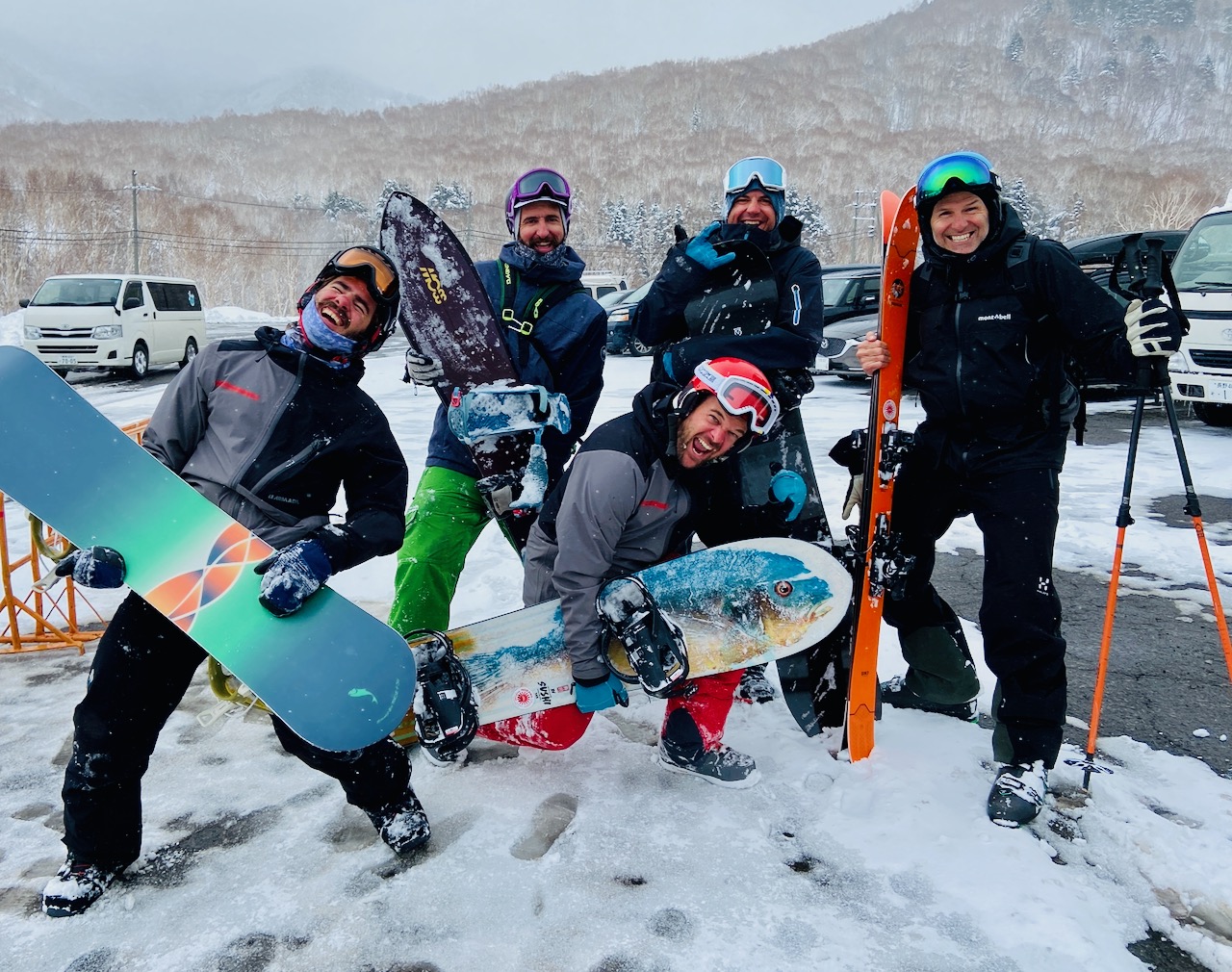 Read more about Shiga Kogen and the Combined Season Pass with Nozawa here; Shiga Kogen Nozawa Onsen