Cool places visit Japan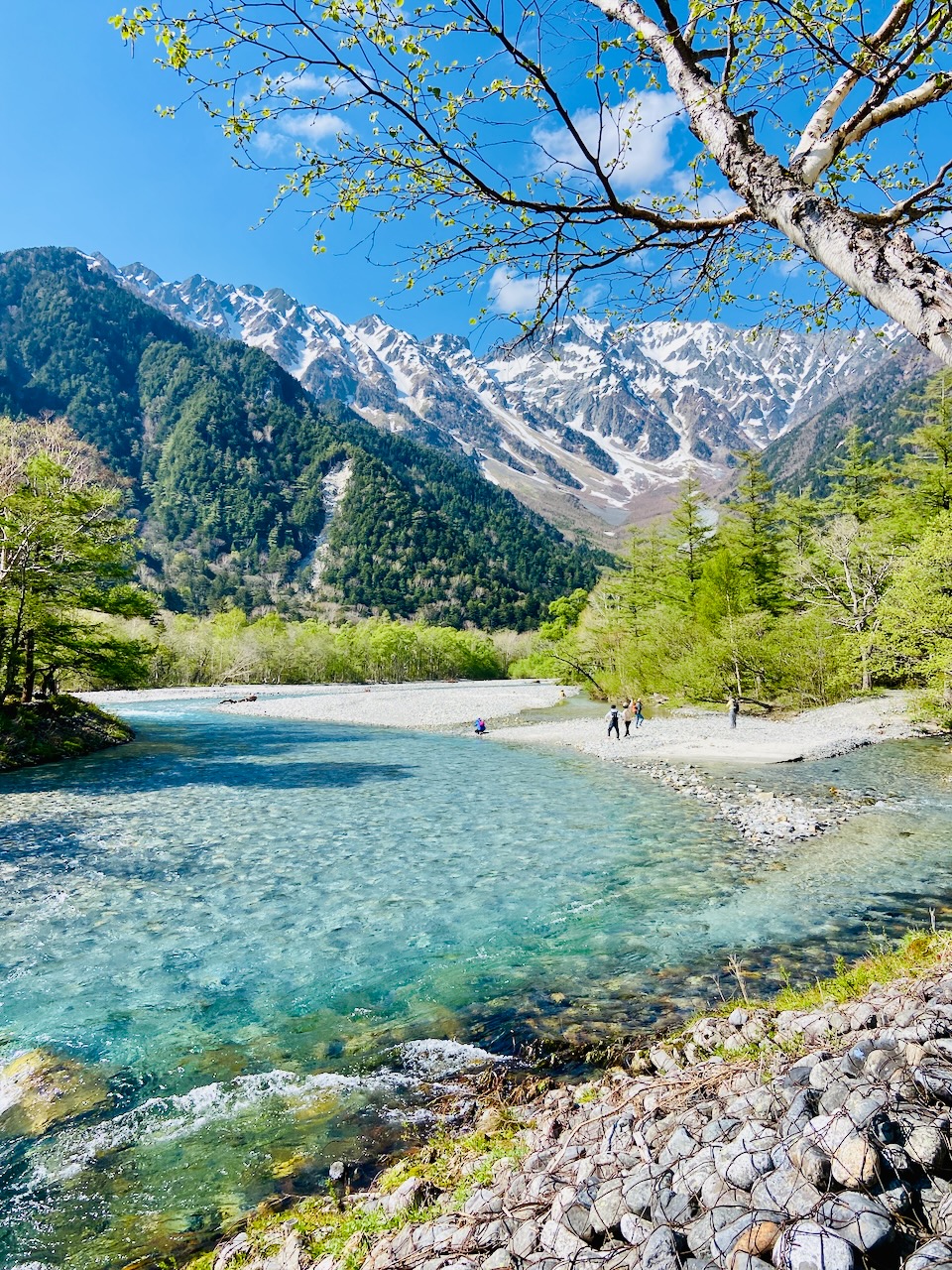 Kamikochi you got me
Have run photos of this amazing location before but this is one I took myself in May this year when I visited Kamikochi for some hiking. The water really is as crystal clear as it looks. I even took a swim in it to make sure and in May with the winter snow melt it certainly was refreshing. 
Kamikochi is just over 2 Hours drive from Nozawa Onsen. Like some mountain areas in Switzerland, which it reminded me of you are not able to drive all the way. You need to take a dedicated bus into the National Park for the final leg which is a good thing. This photo is just at the start of the park taken from the famous Kappa Bridge. There is a bit of a village there and it is the start of some amazing hikes that lead up the Azusa river and into the surrounding 3000m plus high peaks of the Hida Mountain range. 
It is well worth spending a few days there, take your hiking boots and explore this hikers heaven. There are a number of very cool hikers lodgings on the way you can spend the night and catch up wth fellow adventurers. You can also hike up and ski down in Spring while lots of snow remains on the upper peaks. 
You can read more about it in our blog; https://www.nozawaholidays.com/news/mountain-climbing-mecca-japan/