Mountain Day Nozawa Japan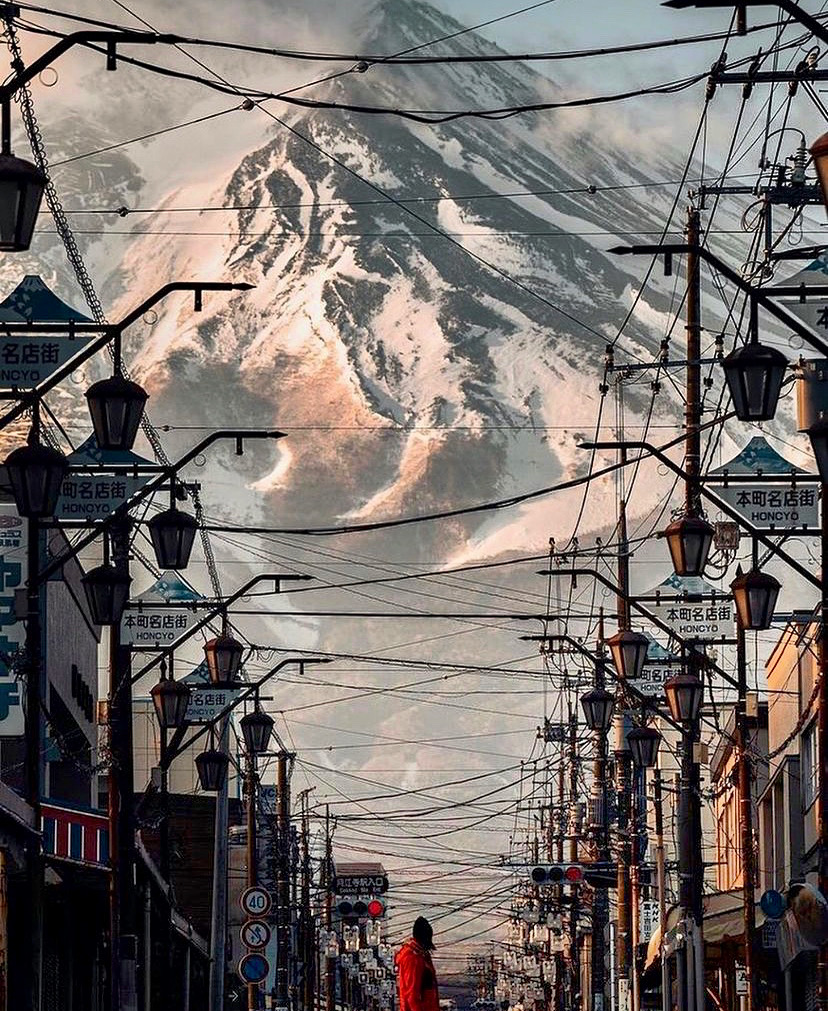 Mountain Day in Japan – Start Climbing 
The long thin islands of Japan are jam packed with Mountains. Amazingly 77% of the country is covered in mountainous region. Many of you know the joy that can bring in the Winter months when we slide down them. Climbing them in the green season is also incredible or just viewing them from afar. 
In May 2014, it was announced that Mountain Day will be celebrated as a public holiday every August , beginning in 2016. The legislation states that the holiday is to provide "opportunities to get familiar with mountains and appreciate blessings from mountains." Sounds like a great plan to us. 
Mt Fuji is Japan's highest mountain sitting at a lofty 3776m above Sea Level. Climbing it is quite a challenge. But there are so many more mountains to explore across Japan and near Nozawa Onsen 
This shot was taken in Honcho, near Fuji Station, but as it's so large, there are countless vantage points of the mountain all around. When can get out and explore the mountains and find your favourite little peak. Happy Mountain Day and here is to many more happy days in the Mountains.
More on hiking in Nozawa check out this link and more on our site; Hiking Japan
Photo by @thebrunobless Arigatou Gozaimasu