Hike Japan | The Shin-Etsu Trail, Nozawa Onsen
The mountains of Japan are amazing for skiing in the Winter months and are now well known across the globe. Those amazing alps believe it or not are still there all year round and are just as Spectacular in the "Green Seaason". In the vicinity of Nozawa Onsen there are many amazing little hikes and day trips you can set out on from the Village but if you are a bit more of a serious hiker you may want to consider the Shin-etsu Trail.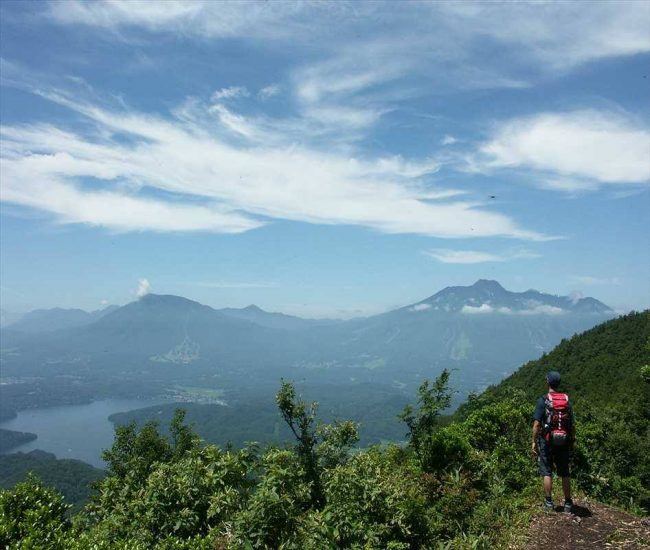 Hiking Nozawa Onsen Japan
The Shin-etsu Trail runs for and amazing 80 kilometers along the border between Nagano and Niigata Prefectures, following the path of the Sekida Mountain ridge. Beautiful trees and views of the neighbouring Ski Resorts like Madarao, Tangaram and Nozawa  can be seen along the way.  The terrain makes for a generally easy and comfortable walk.  Spring and autumn  are especially good times to visit the trail. In spring, the last traces of snow can be seen among new greenery and flowers bursting into bloom. In the fall, hikers can enjoy the brilliant colors of autumn leaves. So May June or September October and the Autumn colours are coming soon!
The trail allows you to visit many small mountain communities along the way and stay in the pensions, our you can also camp along the way. It follow one of the original traders routes dating back to well over 1000 years ago. The average elevation along the way is 1000 meters and as you know
Hiking Nozawa Onsen Japan
The trail was opened in 2008 and would not have been possible without the help of the Shinetsu Trail Club who still work hard to maintain the trail for all to enjoy this place of natural beauty in Japan. Here is a link to prices and package deals to join a hike ; Japan Hikes Nozawa Price List