Demo Days Nozawa Onsen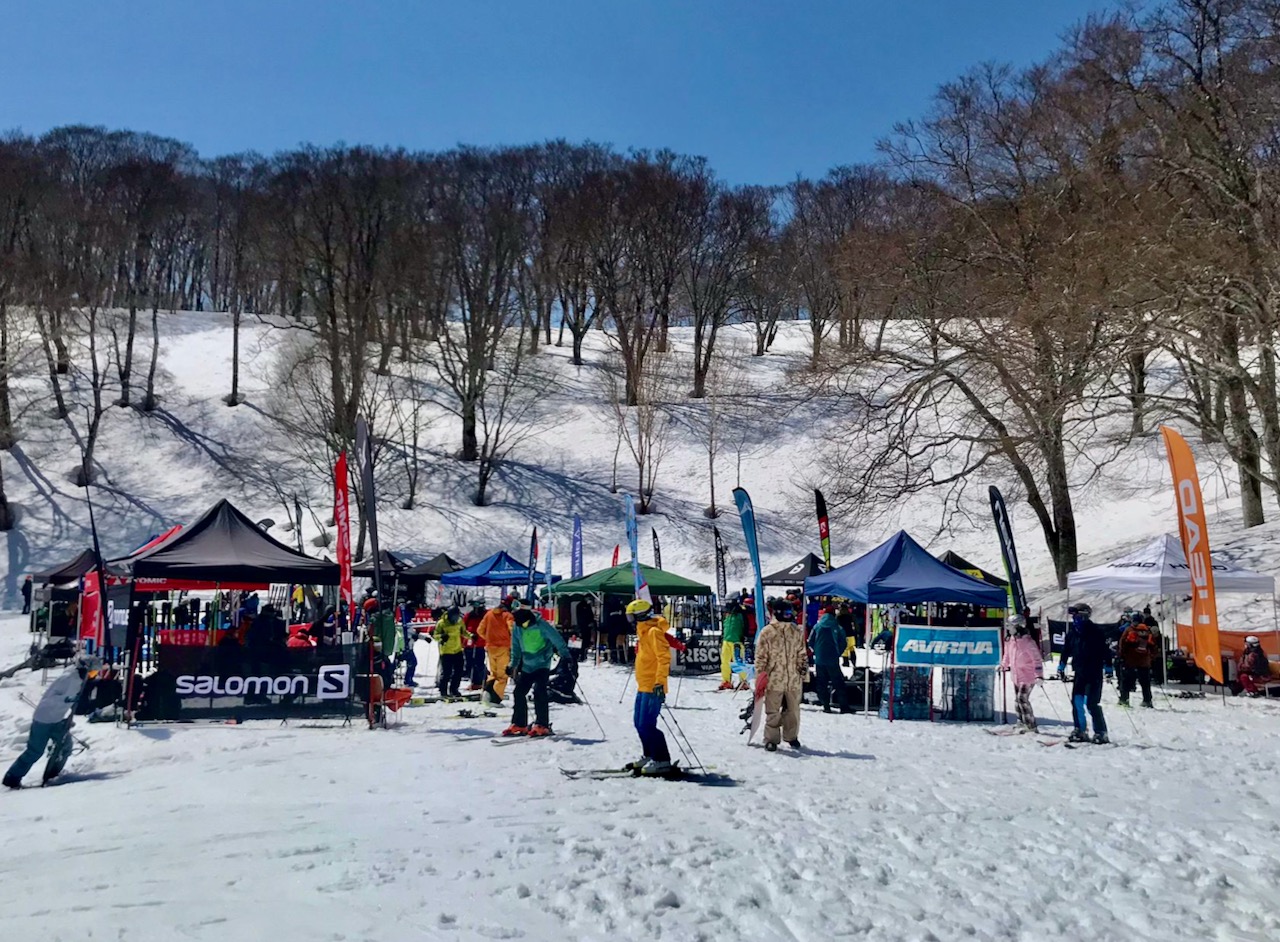 Demo days and Spring haze in Nozawa
Another beautiful spring day in Nozawa with buckets of sunshine and a toasty 8 degrees up top at Yamabiko this morning. T Shirt weather down low for sure so can get some real Spring in your step now. Base is dropping bit by bit but still a very solid 260cm up top today. So will last us all the way to Golden Week no problem even with all this sunshine. Many of he major Ski and Board makers have all their latest gear available to test out with Demo days on over the weekend. Just need to bring some photo ID and can ride the latest planks and maybe pick up a new quiver for next season. 
Not as busy as past weekends but still lots of folks around soaking up some sun and the fun Spring vibe. Great time of year to try something different too like a snow shoe hike, cross country skiing or a ski tour. The snow is slushy but still good fun especially in the mornings. More of the same sunny conditions in the days ahead and barley a breathe of wind. A slight dip in temps for next weekend on the forecast. Still able to ski top to bottom at this stage but not sure how long that will last so come on up and enjoy the sunshine in Nozawa. 
Demo Days Nozawa Onsen
Bookings for next season are nearly back to normal levels and busy times like January are almost full in popular lodges. So if keen to get back on the slopes in Nozawa next season please jump on the site and get a quote. Here is a link to book also in bio; https://www.nozawaholidays.com/bookings/
We look forward to welcoming you back. Have an awesome Sunday.