Rugby World Cup Japan 2019 Accommodation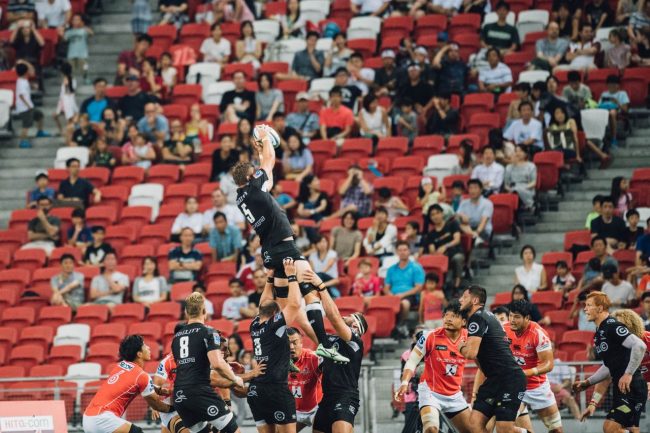 Rugby World Cup Japan 2019 Accommodation – The Game
The 2019 Rugby World Cup is being hosted in Japan. An amazing country of contrasts where the High Tech meet the Traditional and with world renowned hospitality, food, culture and efficiency. The perfect destination for a World class Event.
Dates; 20th September to 2nd November 2019 – 44  Days of Amazing Games
Games; 48 Matches across 12 Venues Nationwide including Tokyo, Yokohama and Saitama
20 Nations go head too head to see who will be the 2019 Champions
It is one off the greatest sorting events in the World
Japan is not just about the World Cup it is a terrific holiday destination with so much to see and do. Its is also a very easy country to travel thru with one of the best Rail Networks on the planet. Check out this video for a closer look at Japan
Rugby World Cup Japan 2019 Accommodation
Tokyo is the capital of Japan with a population of a staggering 12,000,000 people it is a vibrant and intriguing city which is very safe and easy to get around but make no mistake it is a busy city and getting Accommodation during the Rugby World Cup could be expensive and difficult to find.
Remember Games are being played all around the country too but there are 3 main stadiums just near Tokyo being the following
Tokyo Stadium
Yokohama International Stadium
Saitama Kumagaya Rugby Grounds
Here is a map of all the venues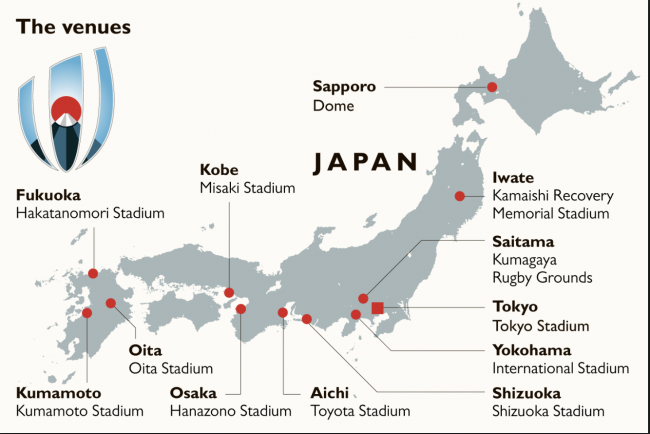 Rugby World Cup Japan 2019 Accommodation – Nozawa Onsen Nagano
Nozawa Onsen is a small rural farming community nestled into the mountains in Nagano prefecture. It is a very traditional town full of Temples, Shrines and local Japanese Onsens or Bath houses.  In Winter it now well regarded as one of the premier Snow Skiing Resorts in not only Japan but the whole World. As a result it has some great restaurants, terrific infrastructure and friendly locals.
It is a unique village and gives you a look at an authentic Japanese lifestyle, all this and only just over 2 hours by Train from Tokyo. There is a huge range of accommodation options available too from Lodges, Hotels, Backpackers, Apartments and Traditional Japanese Inns. All a lot better value than the smaller style rooms you will get in Tokyo or other major cities in Japan
Here is a link to some accommodation options in Nozawa Onsen Accommodation Nozawa Onsen Japan
Twin Rooms starting form 6500 Yen per person and 2 Bedroom Apartments from 35,000 Yen a night!
What an awesome and unique way to take in the Rugby World Cup 2019
Summer in Nozawa Onsen is magnificently green and surrounded by forests. There are a host of activities around the region including golf, mountain biking, hiking, yoga, white water rafting plus local events and celebrations. A fantatsic place ot mix with the locals and to enjoy the culture that is Japan.
Can check out all the great things to do in Nozawa here; Green Season Nozawa Japan
You can take in the RWC games with the high speed bullet train providing access to games at Yokohama, Kumagaya and Tokyo or watch them on the big screen TV in our village bars! Just over 2 hours by train to Nozawa Onsen from Tokyo so easy. Get the rail Pass and can come and go as you like for a cheap rate!
Here is a link on traveling to Nozawa Onsen ; Getting to Nozawa Onsen Nagano Japan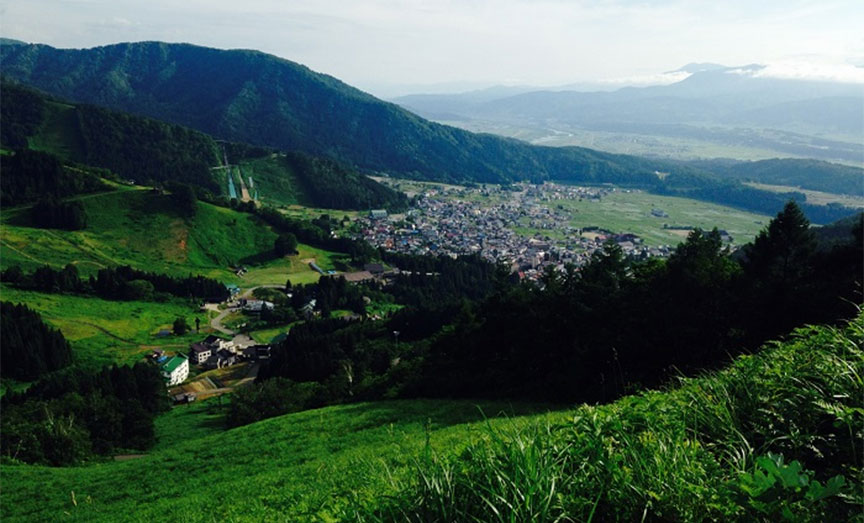 Nozawa Onsen is famous for it's rustic village, food, festivals and public hot springs (onsen).
Soto no yu means public hot spring baths and there are 13 soto no yu at the Nozawa Onsen. All of them are beautiful, clean and well-maintained by the local community. The O-yu bathhouse is the biggest of them and is a must-try. Alternatively, Rotenburo are hot springs located outdoors.
Ashi no yu means hot spring foot bath. There are a few of these located in Nozawa Onsen with the most famous being opposite Oyu in the centre of the village.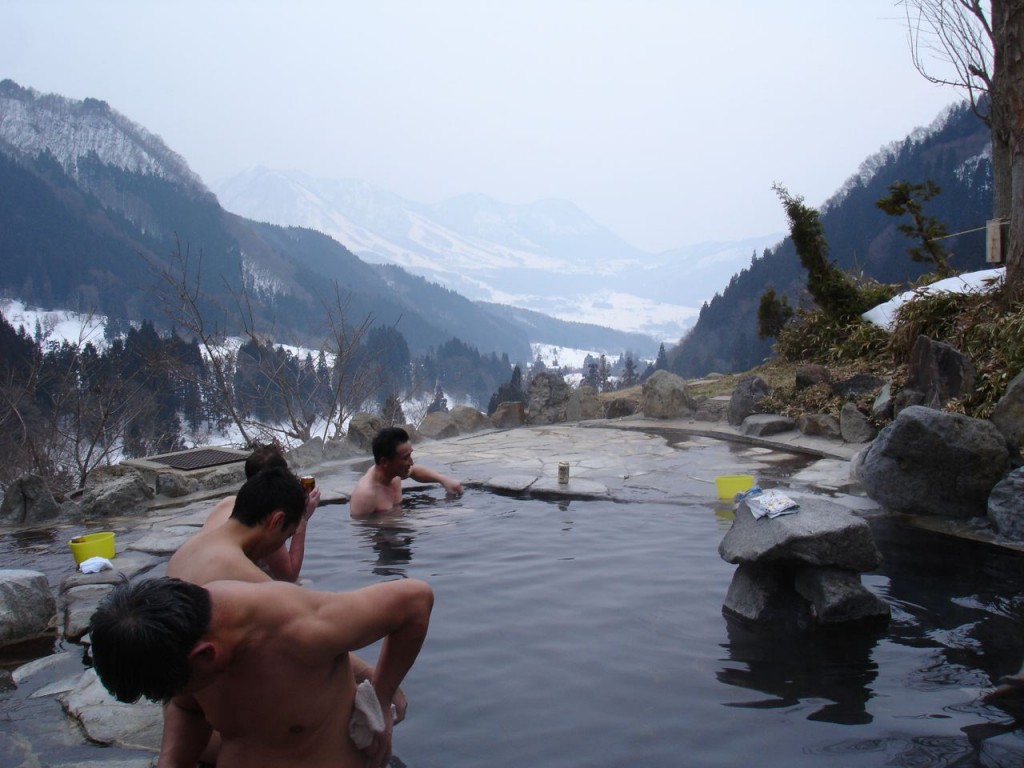 Rugby World Cup Japan 2019 Accommodation – Food is half the fun
The Nozawa onsen village has plenty of night time action with a variety of bars and restaurants.
You can choose from traditional sushi and sashimi restaurants, Japanese izzakayas, Ramen shops, Nabe restaurants, traditional European winter food, Korean BBQ and Italian pizza and pasta restaurants.
For those wanting to let their hair down in Nozawa, there are a good selection of bars to try, you can choose from traditional western style sports bars, darts bars and karaoke bars. Lots of quaint little Cafes too for your morning coffee fix.
Here is a great guide to all the Restaurants and Bars in Nozawa Onsen; Restaurants and Bars Nozawa Japan
Experience the Rugby World Cup 2019. Experience a small but very beautiful part of Japan. Experience Nozawa Onsen
Please contact our friendly local staff on stay@nozawaholidays.com to sort a package for you and your group. We look forward to welcoming you to Nozawa Onsen and the Rugby World Cup in Japan. Mattemasu…