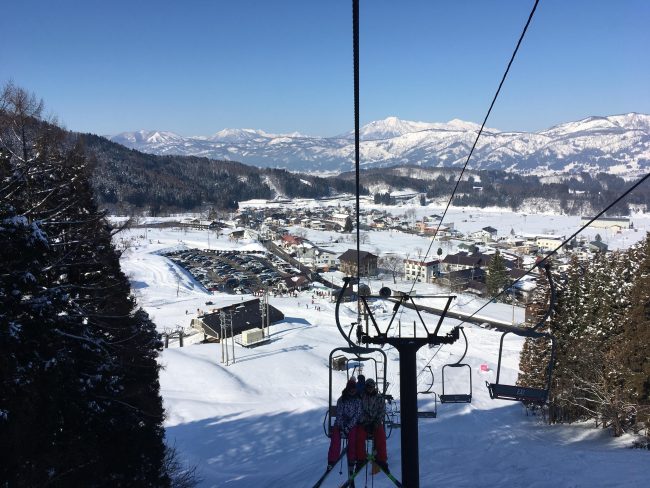 Nozawa Onsen Spring Snow Report, 12th of March, 2019
We've been blessed with another brilliant spring day! But the great thing is that there is also some Nozawa Onsen spring snow on its way! Many people will tell you that spring skiing is even better than the powder days of earlier in the season. However, what if you could have both? We've had some brilliant sunny days of late but we also had a huge 60cm-plus dump. Could there be more on the way? I guess we'll have to wait and see exactly what eventuates but the forecast has us very optimistic.
Both Wednesday and Friday nights have double-digit falls predicted for the top of the mountain. Aside from that, there are large handfuls scattered all over the coming week. Today and Thursday appear to be the brilliant blue breaks in between. Things are looking good for some Nozawa Onsen spring skiing! Get on up here if you have the opportunity. Not only is the weather forecast looking good but there are some awesome discounts on both accommodation and lift passes over "Magic March" and April. With the recent dump and what's to come, it's likely we'll be sliding around up top right up until the end of Golden Week in early May!
The official word from the mountain? While there's no new snow reported overnight there was definitely some fresh stuff at the top of the mountain throughout a lot of yesterday.
At 9:30 am;
Temp at the top; -3 C
New snow since close;  0cm
Base at the top; 290cm
Weather; sunny
If we let the current sun remind us of the Green Season in Nozawa, it's a good time to mention our long-stay deals again. Reminded of the appeal of summer recently by a repeat guest, we put together an accommodation deal which means you can spend a month in Nozawa Onsen during the Green Season cheaper than you can rent at home!
Check it out…