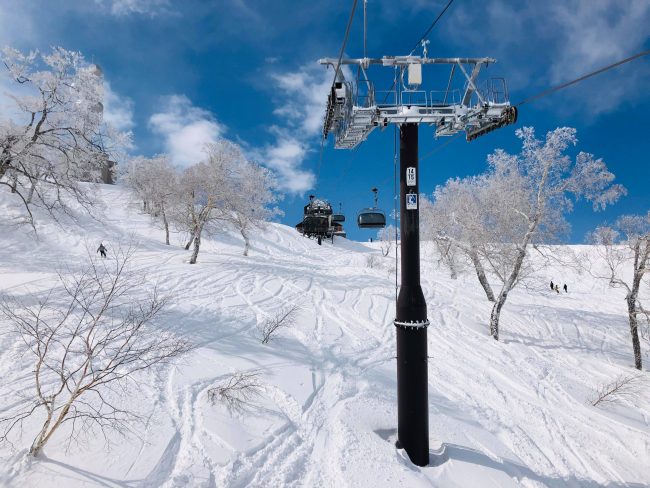 Nozawa Onsen Spring Snow Report, 15th of March, 2019
What a day yesterday turned out to be! We awoke to a Magic Foot (and then some) of fresh Nozawa Onsen spring snow. The sky then cleared for a glorious bluebird day. Of course, being a Thursday in March, there weren't too many people to share the runs with. A day like that simply cannot be beaten!
Perhaps it can be equalled though. The forecast has changed a million and one times over the past few days but there does seem to be more than a handful more to come. It's looking like either tonight will be the most fruitful. We'll just have to wait and see. One thing we can be sure of is that Magic March is delivering! For now, today is another beautiful sunny affair.
What's the official word from the top of the mountain?
At 10:00 am;
Temp at the top; 2C
New snow since close;  0cm
Base at the top; 305cm
Weather; sunny
That base is looking really healthy for the rest of the season. We're now looking quite likely to see out the last of the snow up top during Golden Week in early May. Many people are surprised to hear that we are blessed with such a long season here in Nozawa Onsen. But it's true! All going according to plan, we'll be sliding around up top for another 6 or 7 weeks.
Beyond that, it's Green Season. There's much to love about summer and as one guest reminded us last week, "There's probably more to do over summer than winter". So we put together a long-stay deal that means spending a month in Nozawa Onsen over the Green Season is cheaper than renting at home!💚
Check out how and why below.