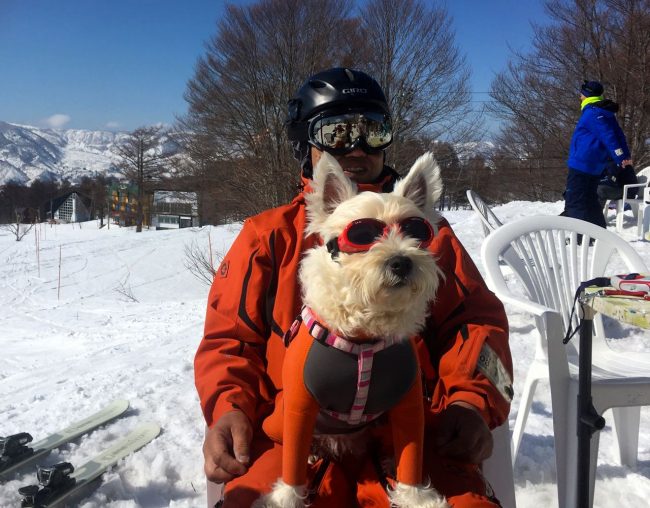 Nozawa Onsen Spring, Snow & Sunshine
Now seems like it might be an appropriate time to say something like "Every man and his dog is in Nozawa Onsen". Mercifully though, that simply isn't the case. In fact, there's a really good chance that these two were alone on a few runs yesterday. The bonus for them and those of us here in Nozawa at this time of year is that spring is throwing up some spectacular days.
Wednesday 28th of March
Temp at Top: 12℃
Weather: Sunny
Base at top: 250cm
Base at Uenotaira station: 155cm
New snow since close: 0 cm
After checking out the picture above, it's probably no surprise to learn that we're enjoying some real spring weather at the moment. Temperatures have been warm in both the village and on the mountain. Today is shaping up to be similar to yesterday with a current temp of 12 degrees up top.
Further on in to the week, however, present estimates suggest a change on Thursday night could yield us a few centimetres of fresh snow at the top of Mount Kenashi. It's probably best not to get too carried away with thoughts of a huge dump but a cm or two would be a welcome addition to what is still a healthy base.
Spring and Beyond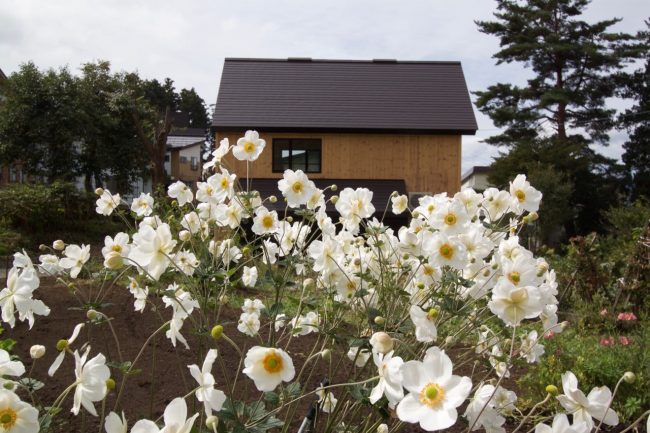 Slowly but surely, the word is getting out that the bit in between Nozawa ski seasons showcases a beautiful and traditional village every bit as worth visiting. Nozawa Onsen spring brings with it warmer and kid-friendly temperatures as well as discounts on both accommodation and lifts.
Beyond that again and in to summer, the Green Season in Nozawa Onsen lives up to its name dramatically. It's a whole other place but still with plenty to fall in love with (including summer skiing, of course). The Green Season is time for outdoor pursuits whether strenuous and relaxing (or both).
The kicker is that there's some unbeatable discounts to be had on accommodation while the village retains it's traditional, old-school Japan vibe. It's an awesome place to get away from the world and relax, hike, bike, run, kayak or do a bit of yoga. There's also some uniquely cool traditional festivals during the warmer months too.
Check out what's on in the Green Season. Nozawa Onsen in Summer – Things To Do