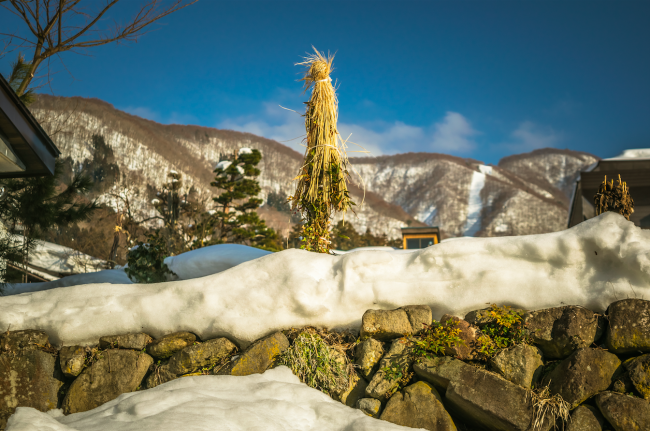 Nozawa Onsen Snow Report 23rd February 2019
There's just a dusting about this morning but it's something. Yesterday was a glorious day on the mountain and in the village. Today might deliver us a mixed bag but a return to the sunshine is on the cards for tomorrow. As far as fresh snow goes, we'll just have to wait. There's not a lot on the next week's radar but as we have learnt many times in the past, that can all change very quickly.
Nozawa's weather has a habit of turning it on when we least expect it. A prayer or two offered to the snow gods is often rewarded.
What's the official word from the top of the mountain?
At 10:00am;
Temp at the top; -3C
New snow since close;  0cm
Base at the top; 270 cm
Weather; light snow
So the official report says it's snowing lightly at the top and there's some very light stuff in the village. Let's hope that gets heavier and we see some more. If not, not to worry, we're set for some friendly temps and sunshine tomorrow. It's hard to complain about that!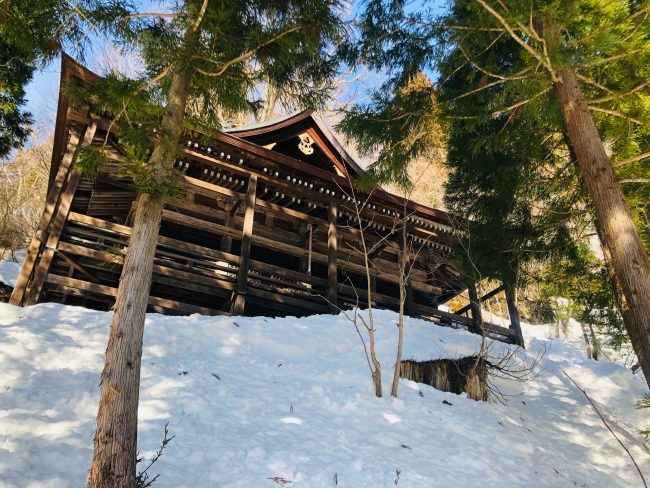 The above image was taken on a snowshoe hike to Kosuge Shrine yesterday. While the shrine itself is inaccessible in winter, it still makes for a great day off the skis. But perhaps the best time to make the hike to Kosuge and the beautiful Lake Hokoryuko is during our Green Season.
Our green season is slowly gaining popularity as both a secluded and relatively cool mountain escape, in addition to all the unique activities. Mountain biking and yoga are the obvious ones but there's also summer skiing, one-of-a-kind festivals and cultural pursuits like calligraphy and cooking classes.